Wave Events 2022-2023
The Marinette Menominee Young Professionals have done some amazing things this year!  From hosting networking events including the July WAVE BBQ (Hosted by Jan Allman), Game Night, and Thursday Night football, to volunteering their time to their community!  Check out some of the fun below!
Thank you, Sponsors!
Gold: Aurora Medical Center Bay Area, and Johnson Controls International
Silver: Waupaca Foundry, Inc.
Bronze: CoVantage Credit Union, Farmers & Merchants Bank & Trust, Fincantieri Marinette Marine, Stephenson National Bank & Trust, and PCM Credit Union, Integra First Federal Credit Union
Beer with a Boss: August 30th, 2023
MMYPS met at Johnson Controls International. Q & A with the Boss at Avenue Bar & Grille.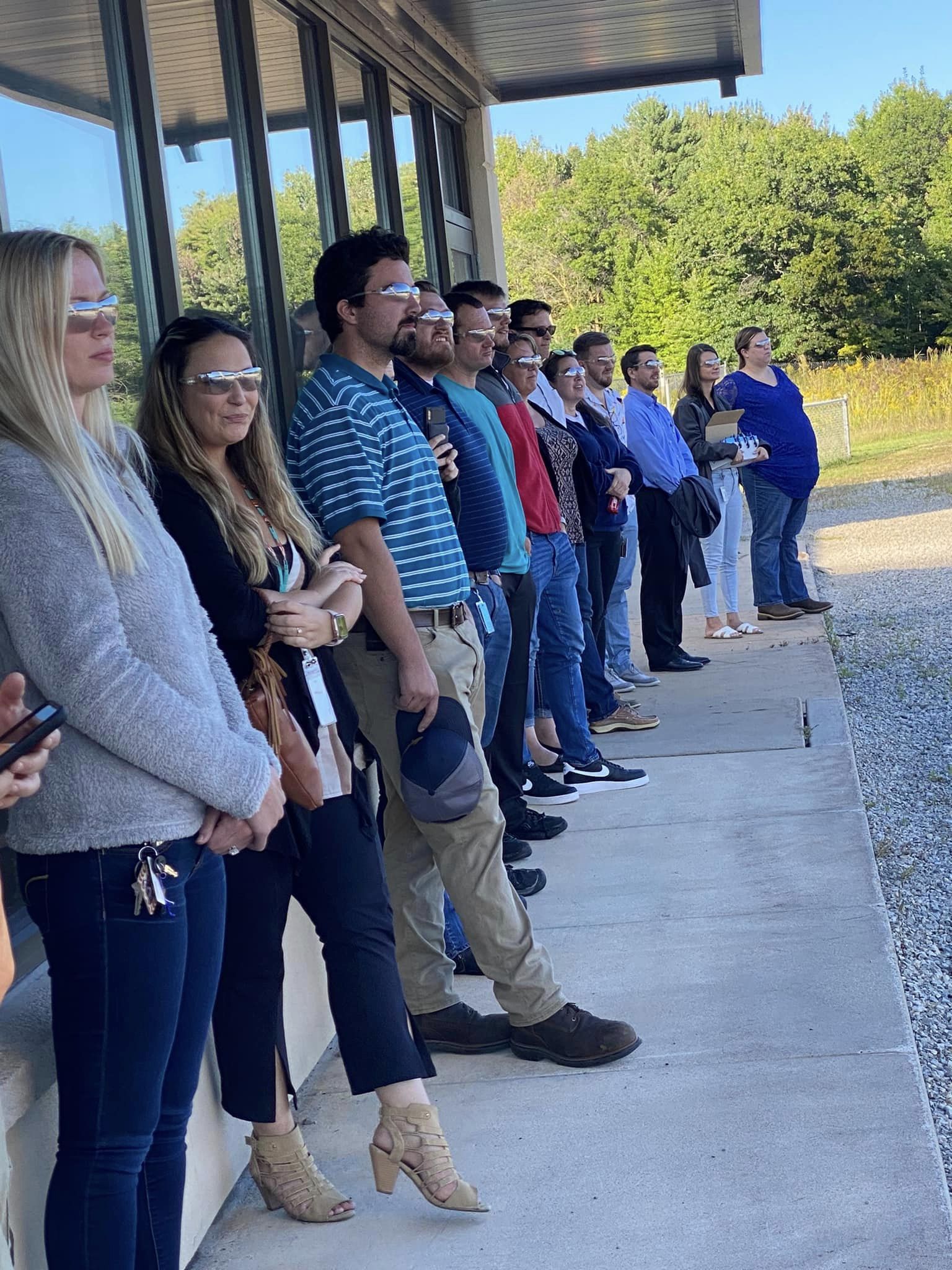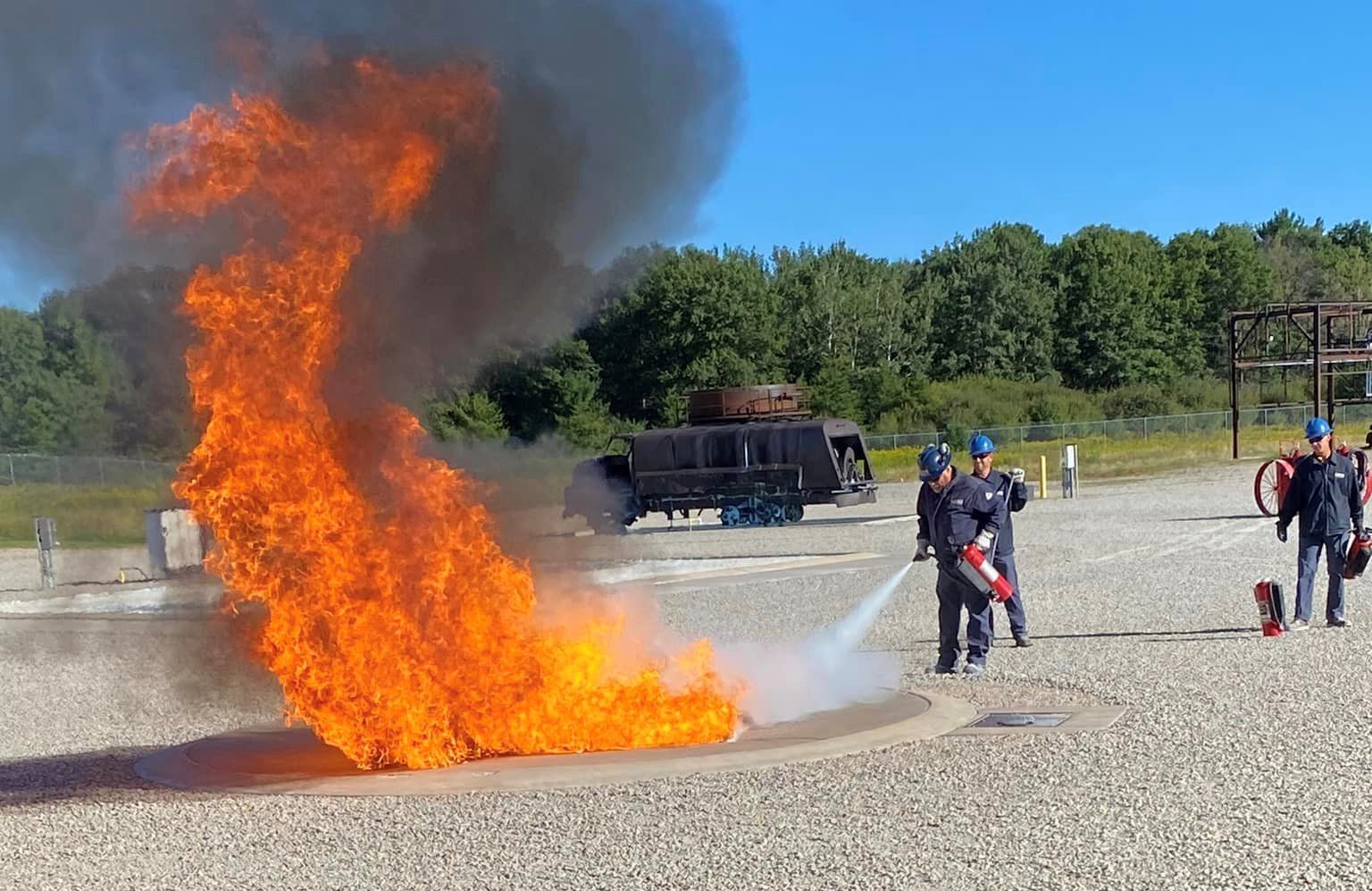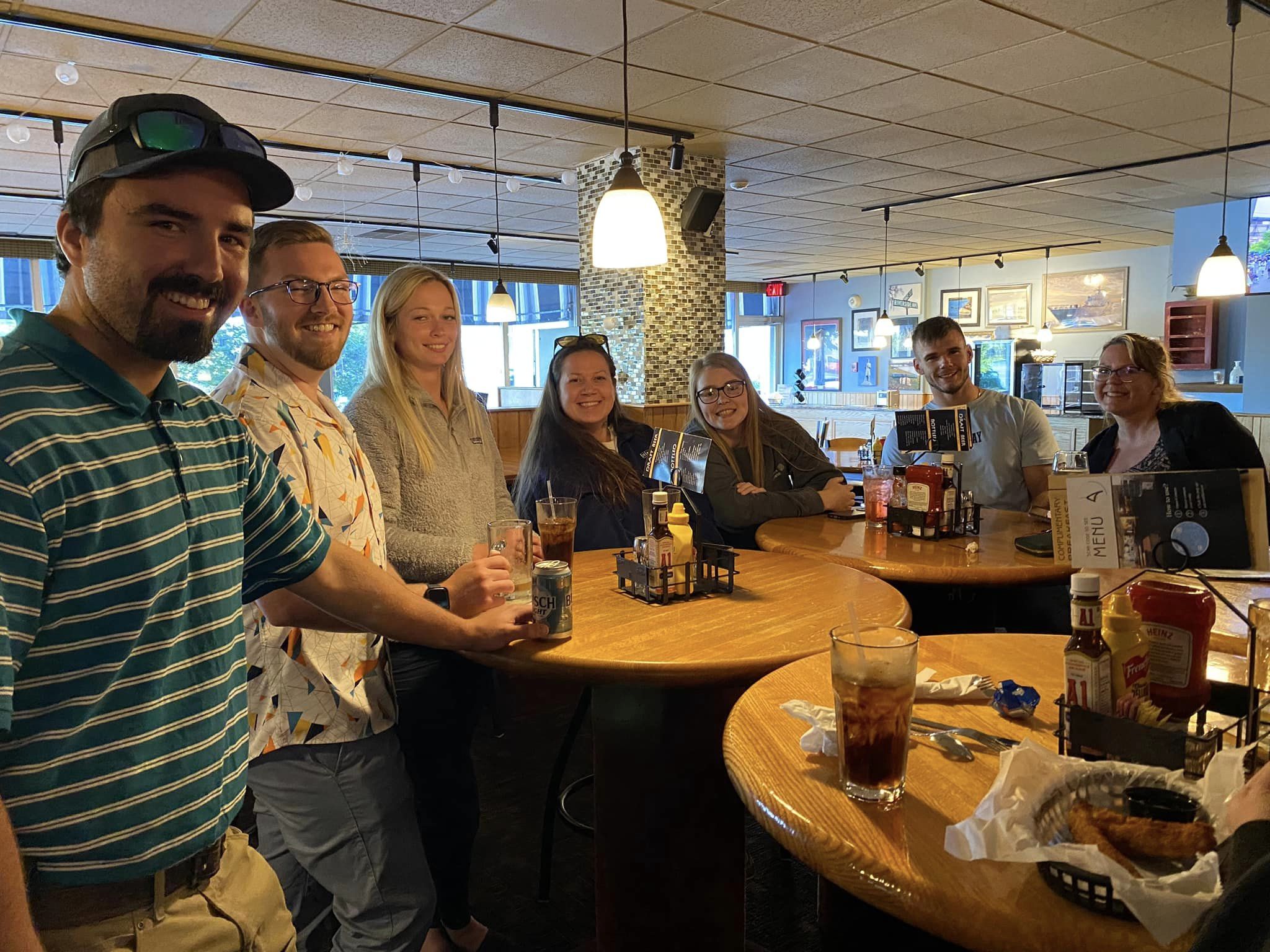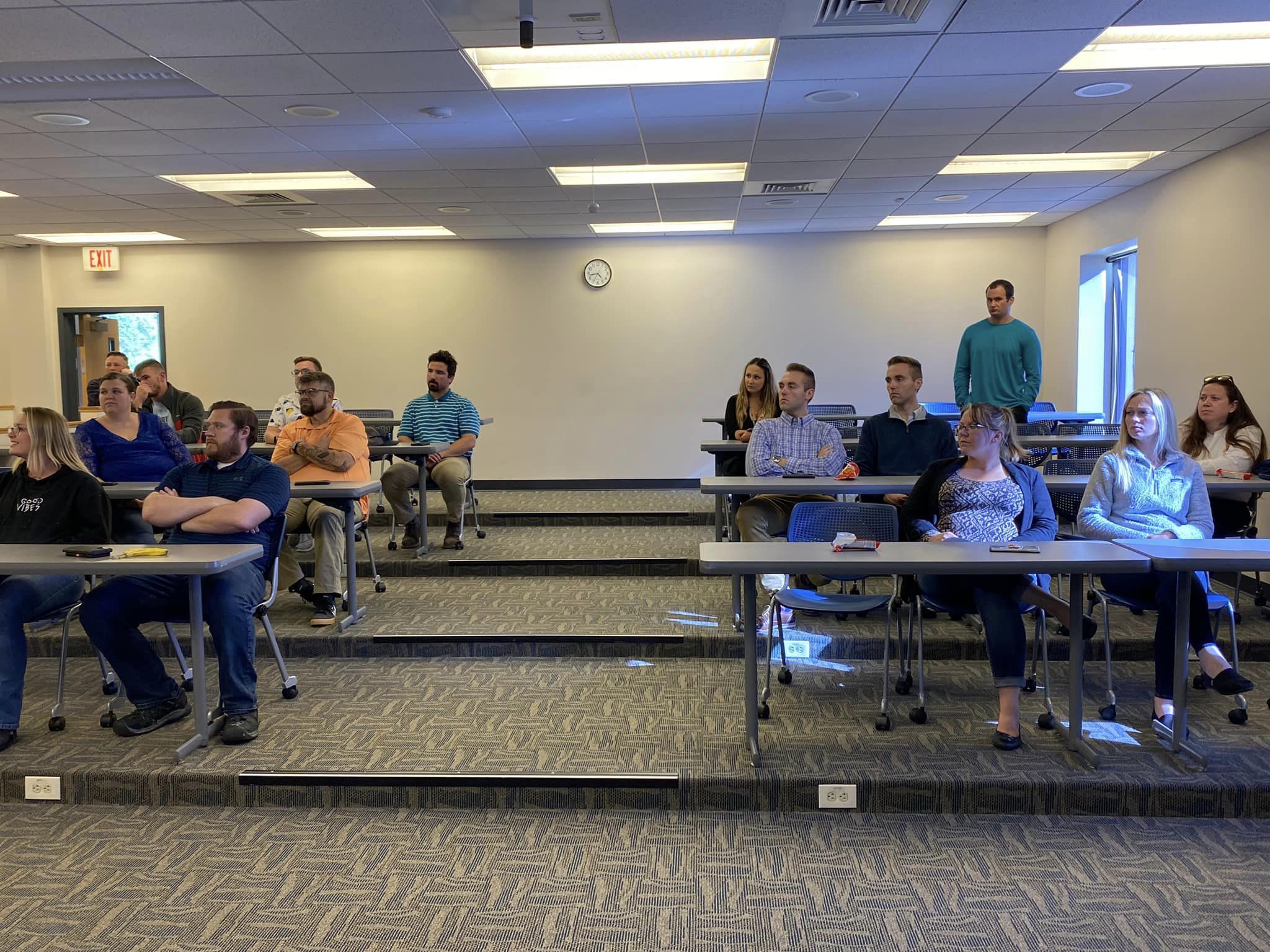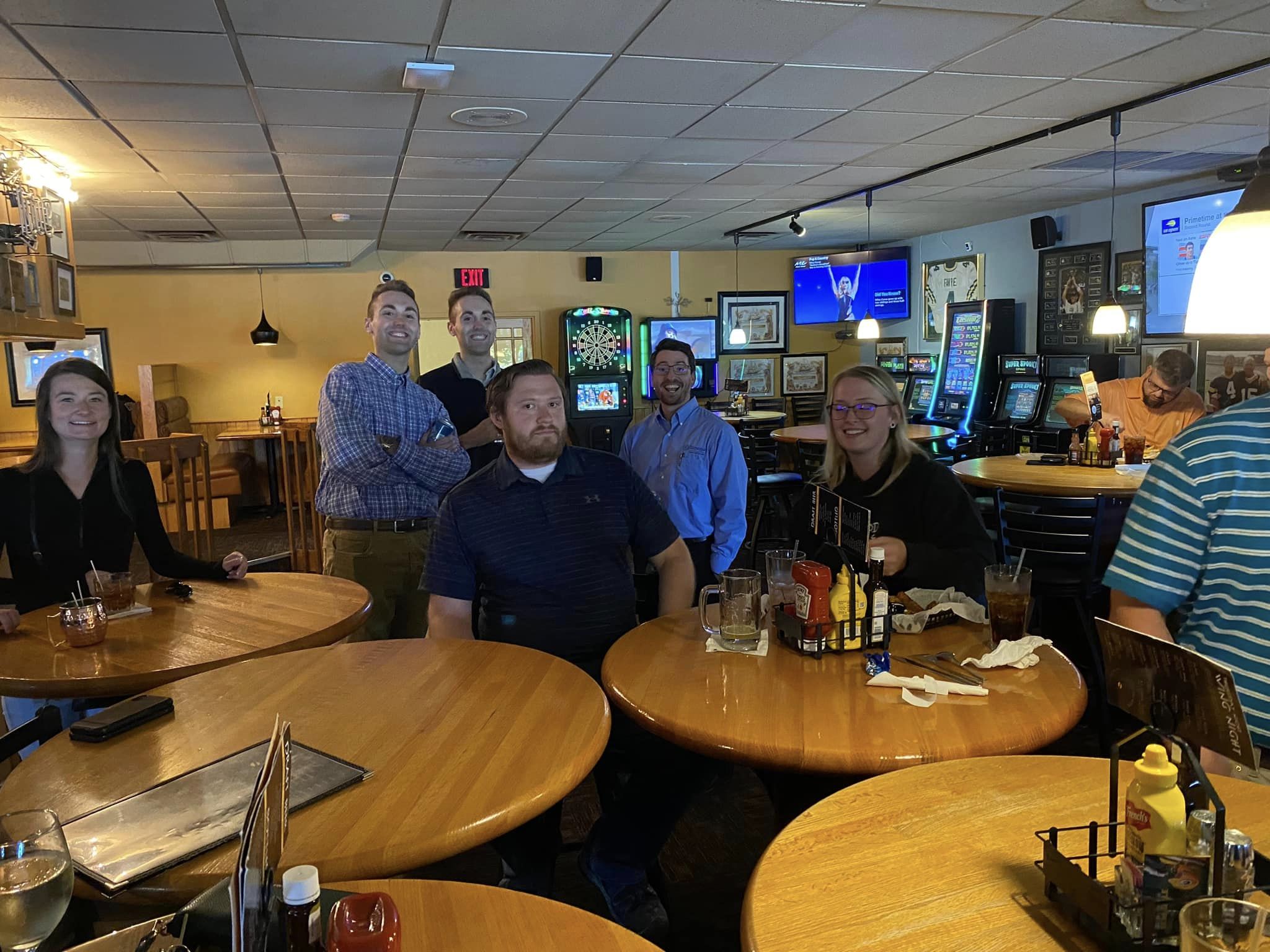 Concert Social: August 3rd, 2023
MMYPS gathered at Murray's Irish Pub & Grill to network and recruit new Members before heading across the street to the Marina Park Bandshell to enjoy the Concerts in the Park performance given by Jordan Blanchard.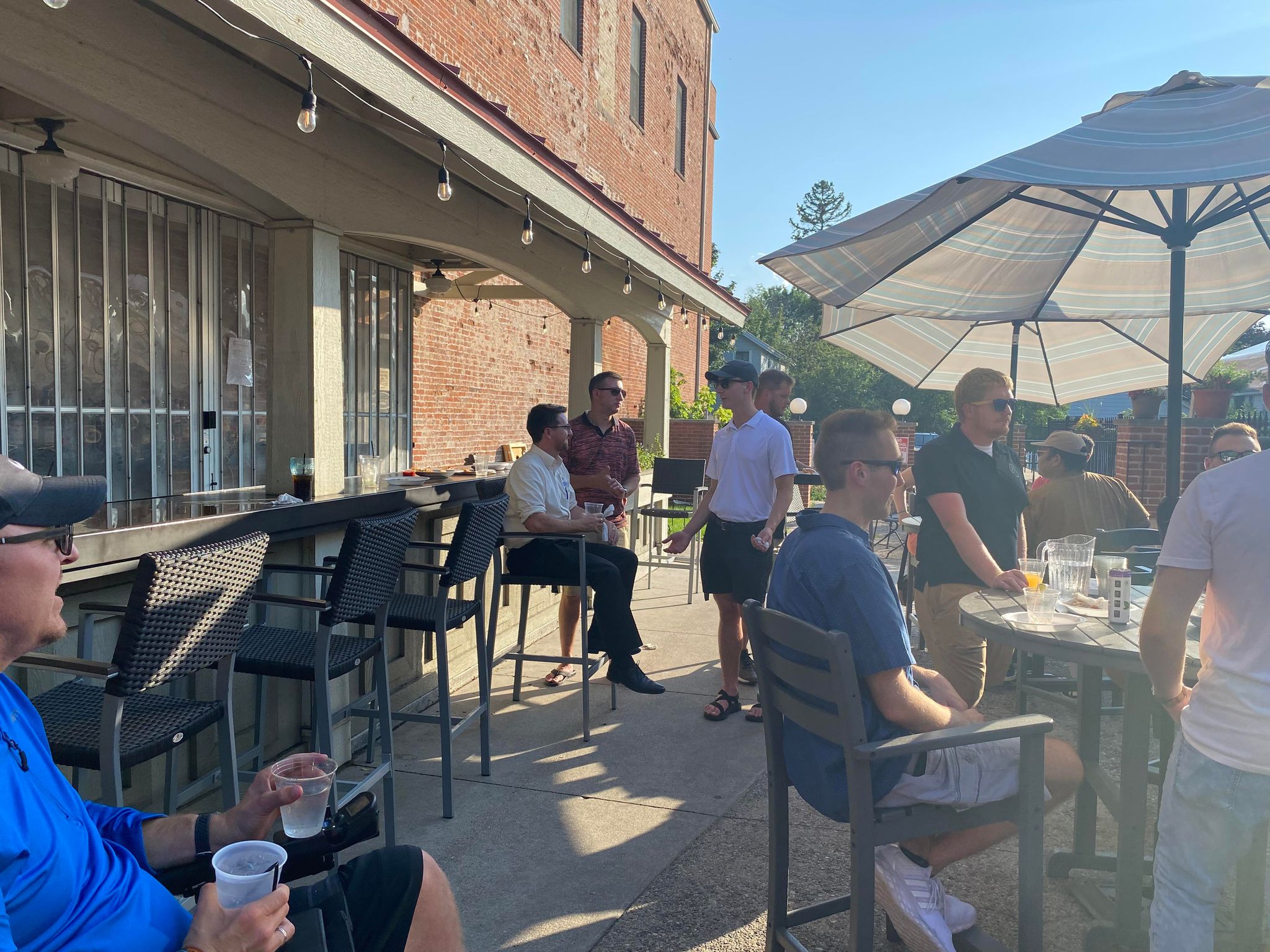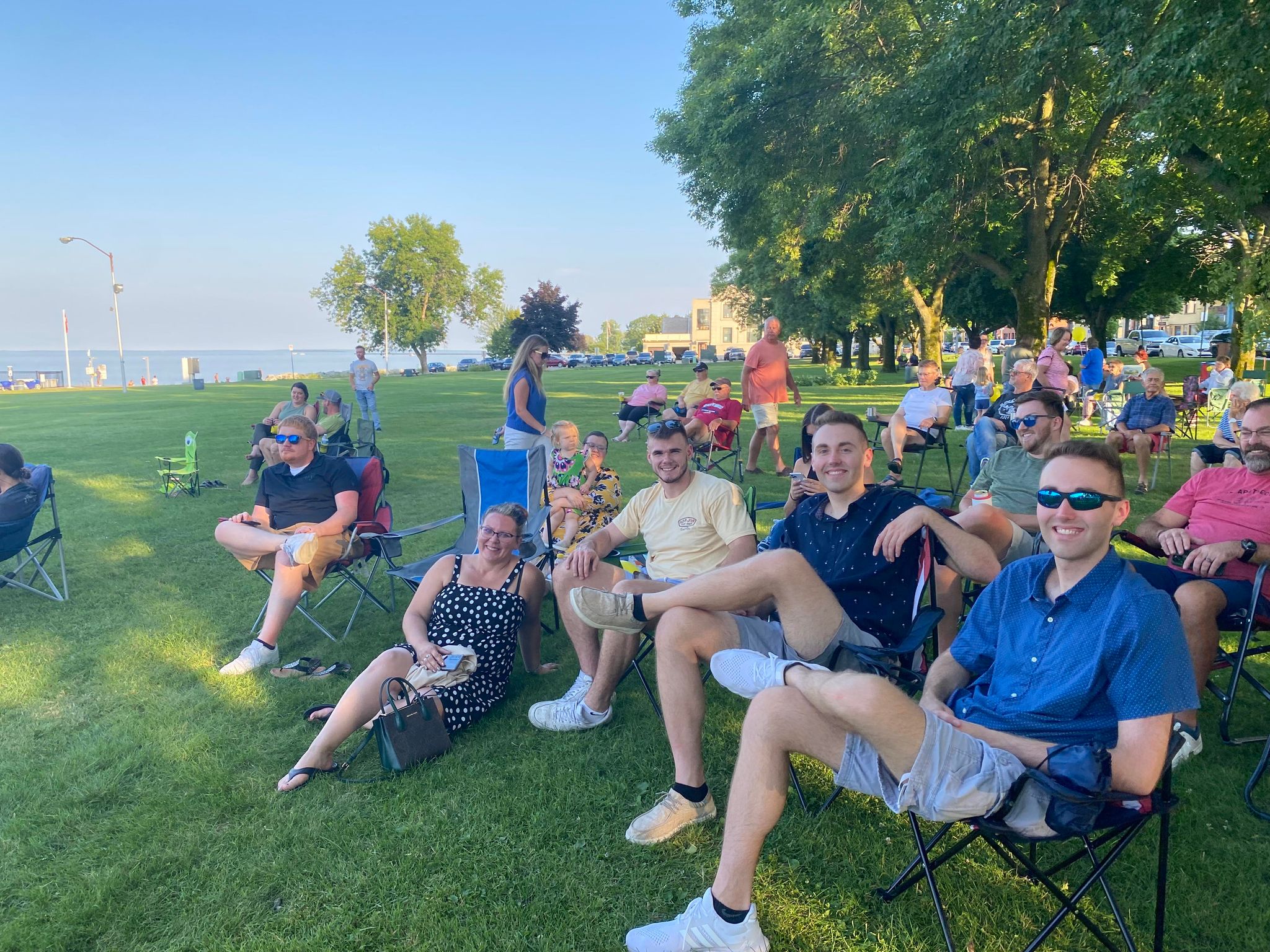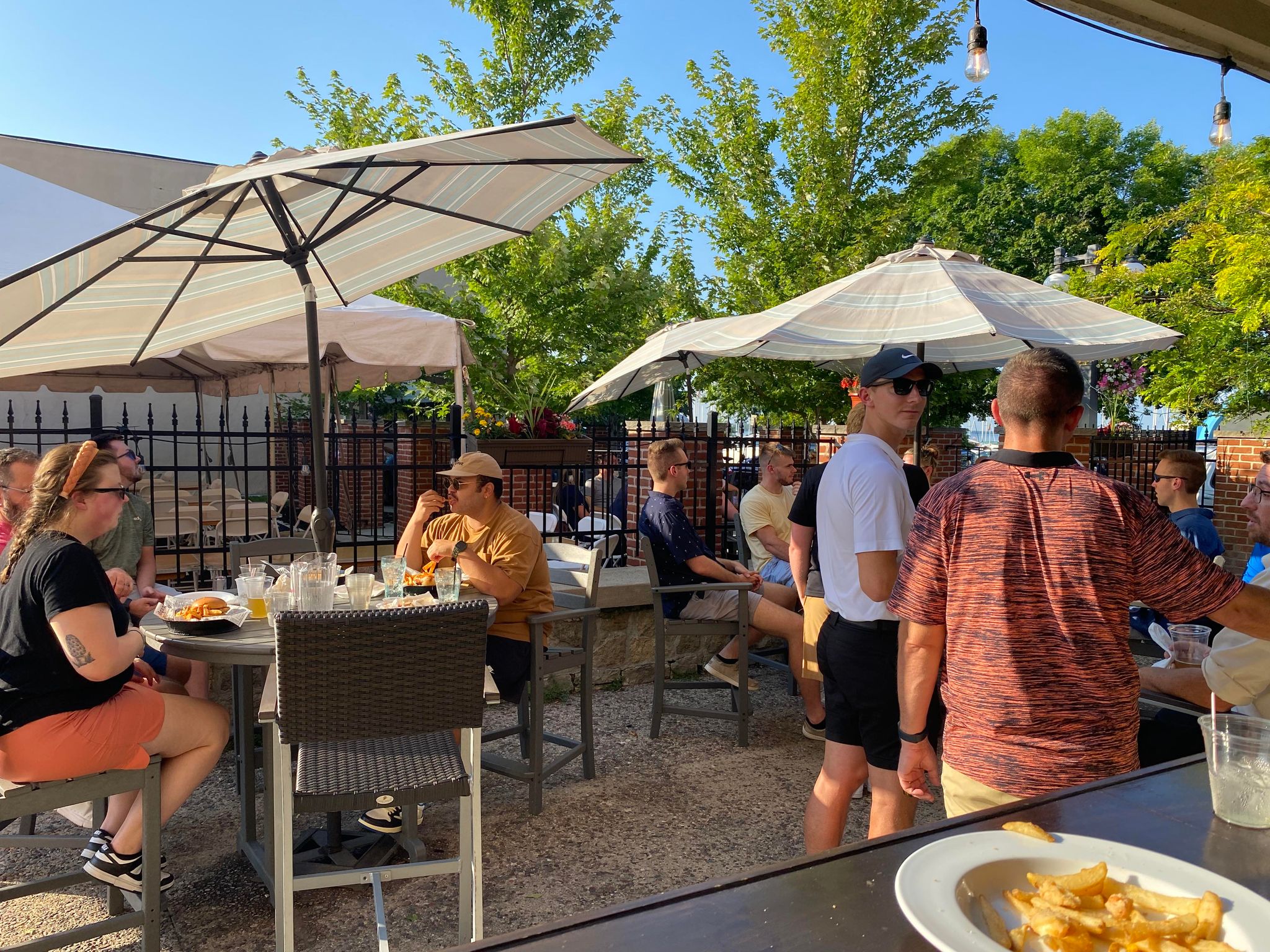 Beer with a Boss: June 20th, 2023
MMYPS toured Lloyd Flanders Industries Inc. and held a Q&A over a beer with the Boss, Derek Butler.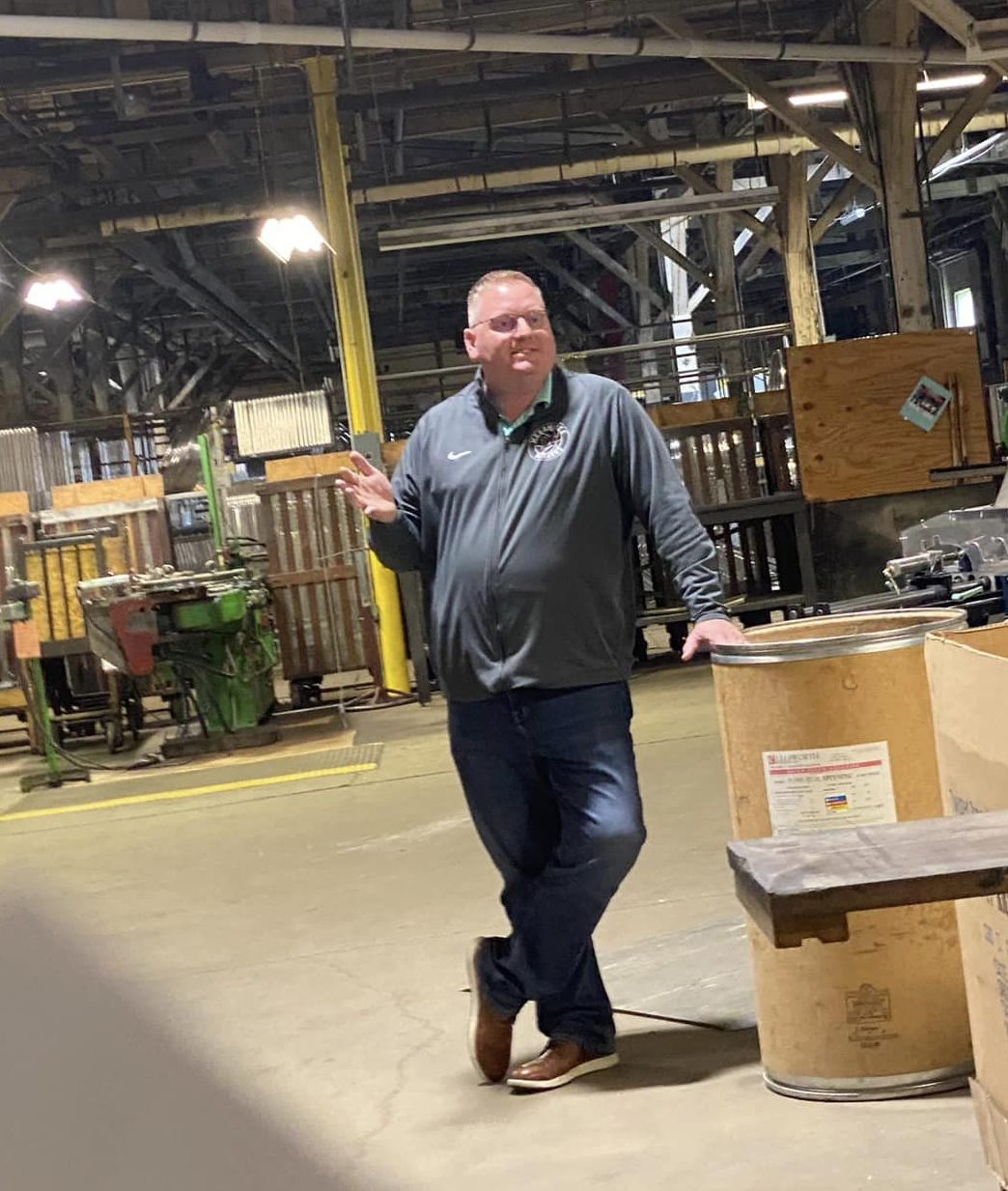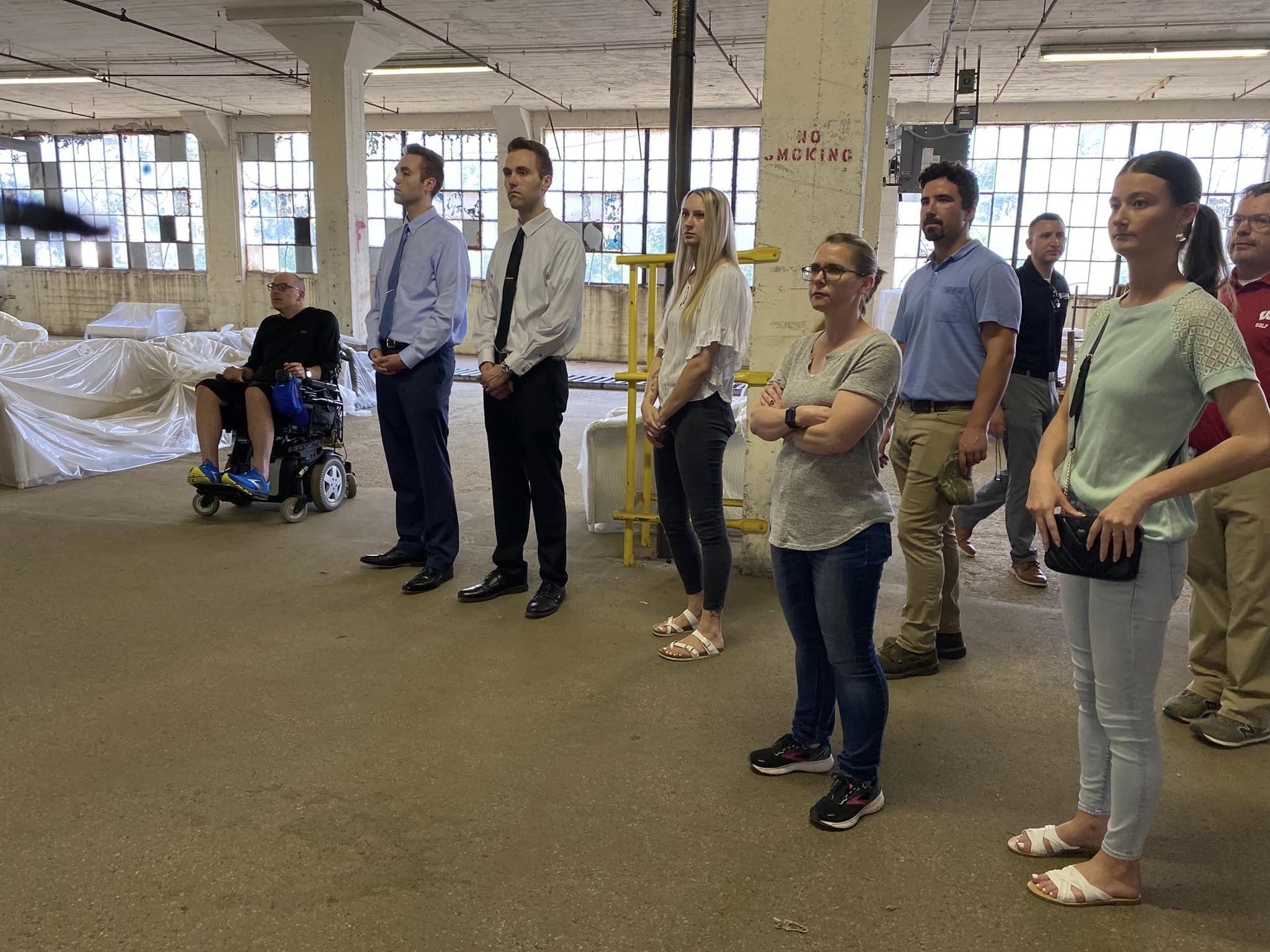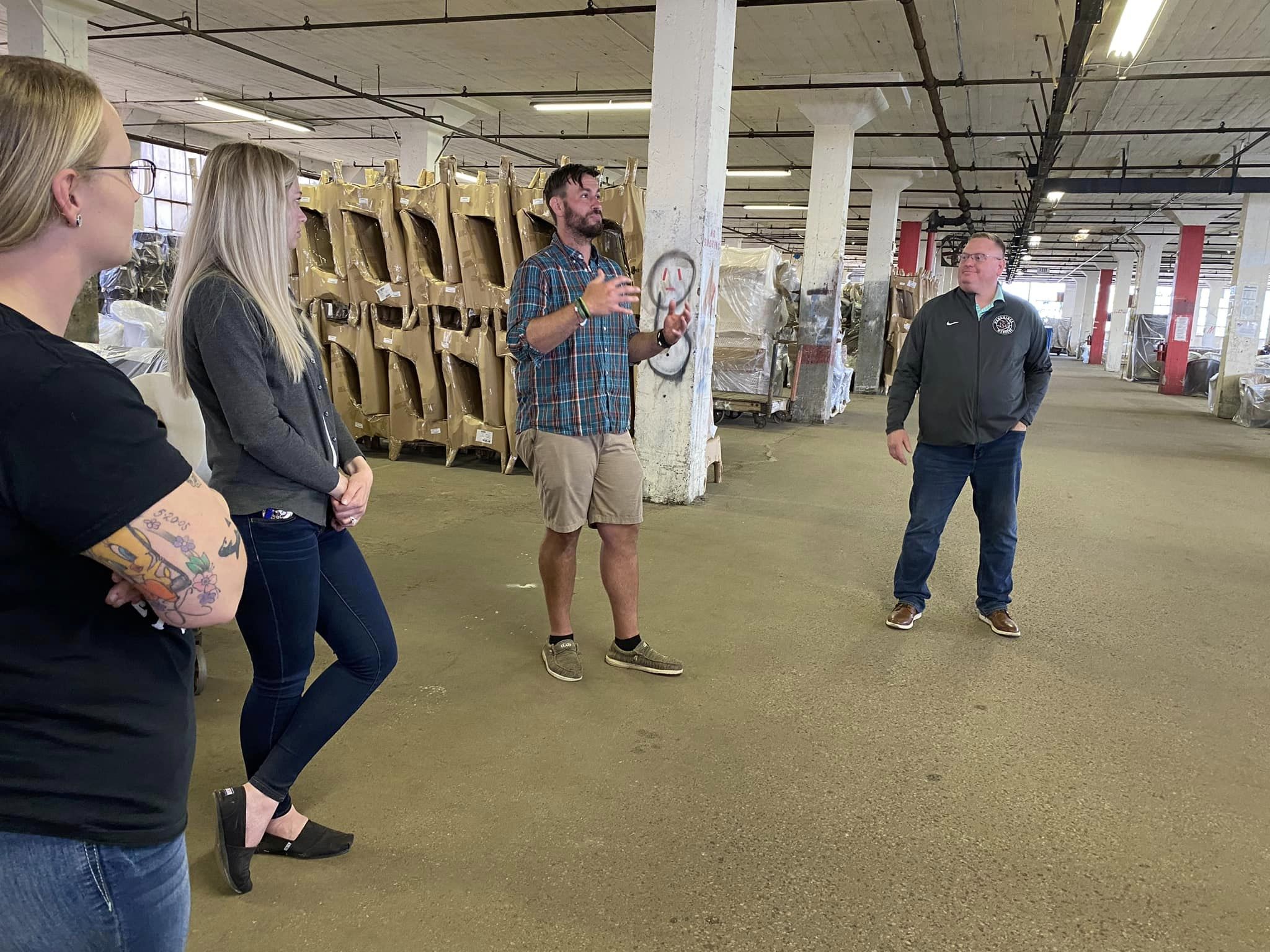 Manufacturing Intern On-Boarding: June 9th, 2023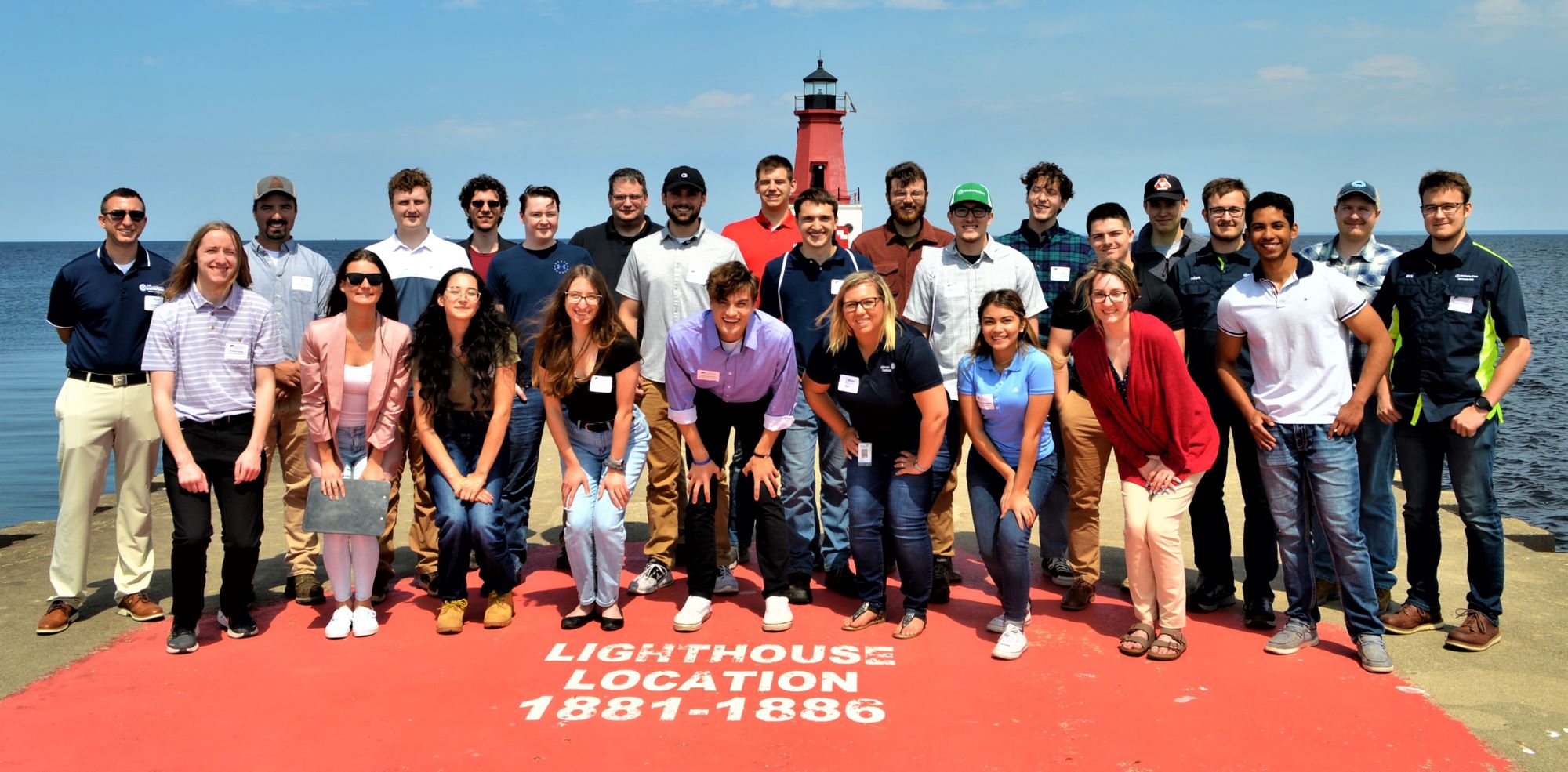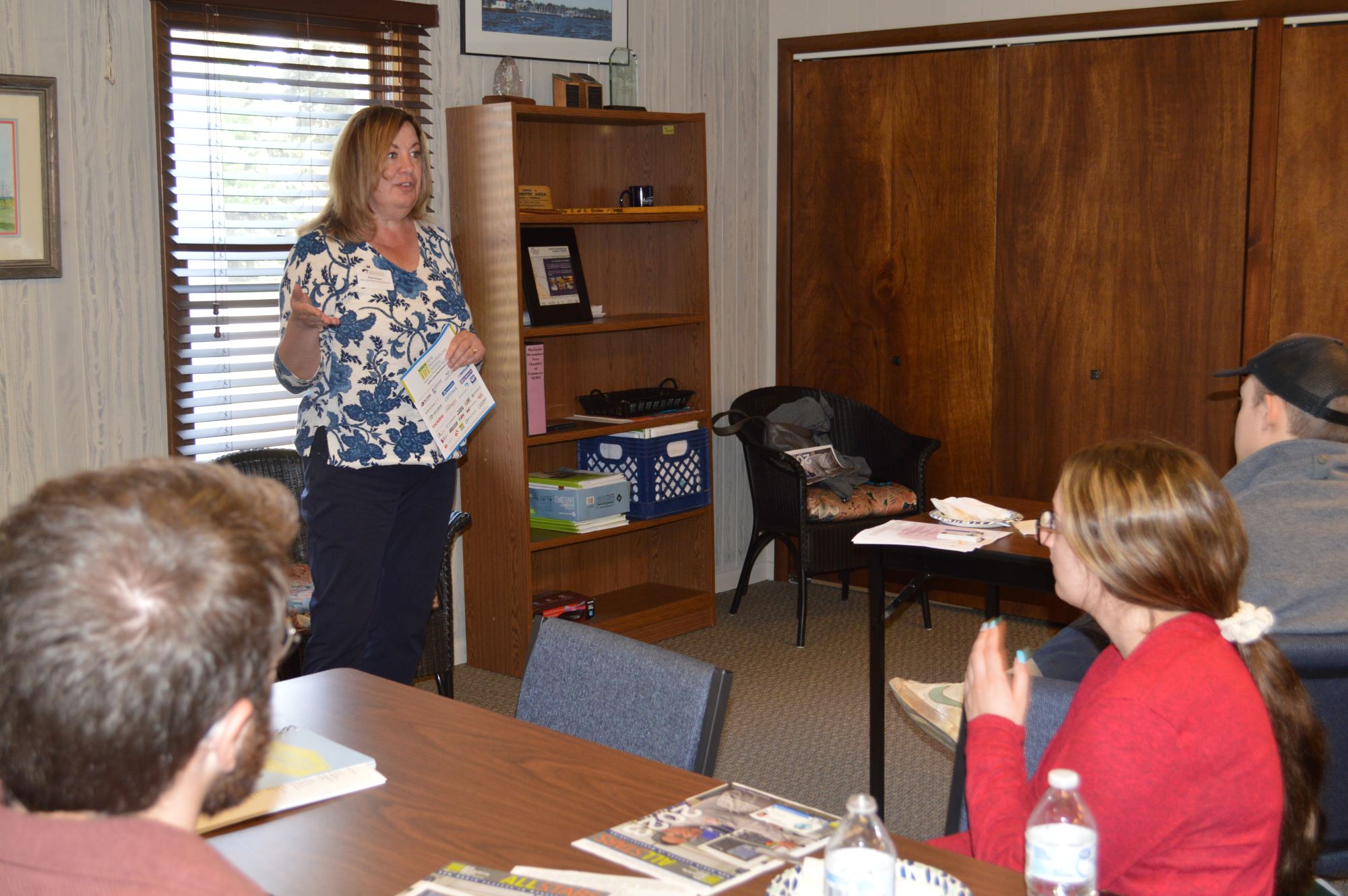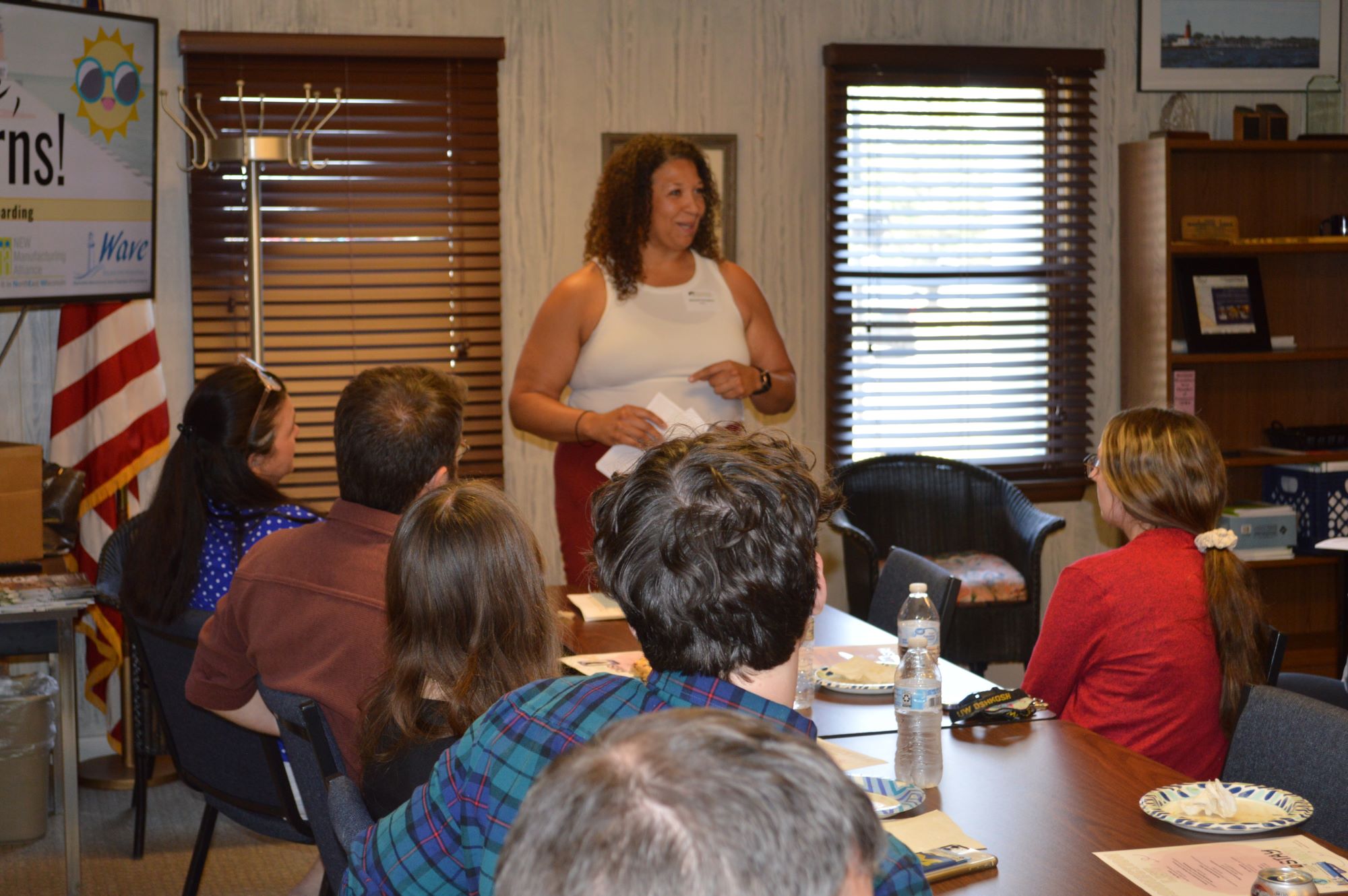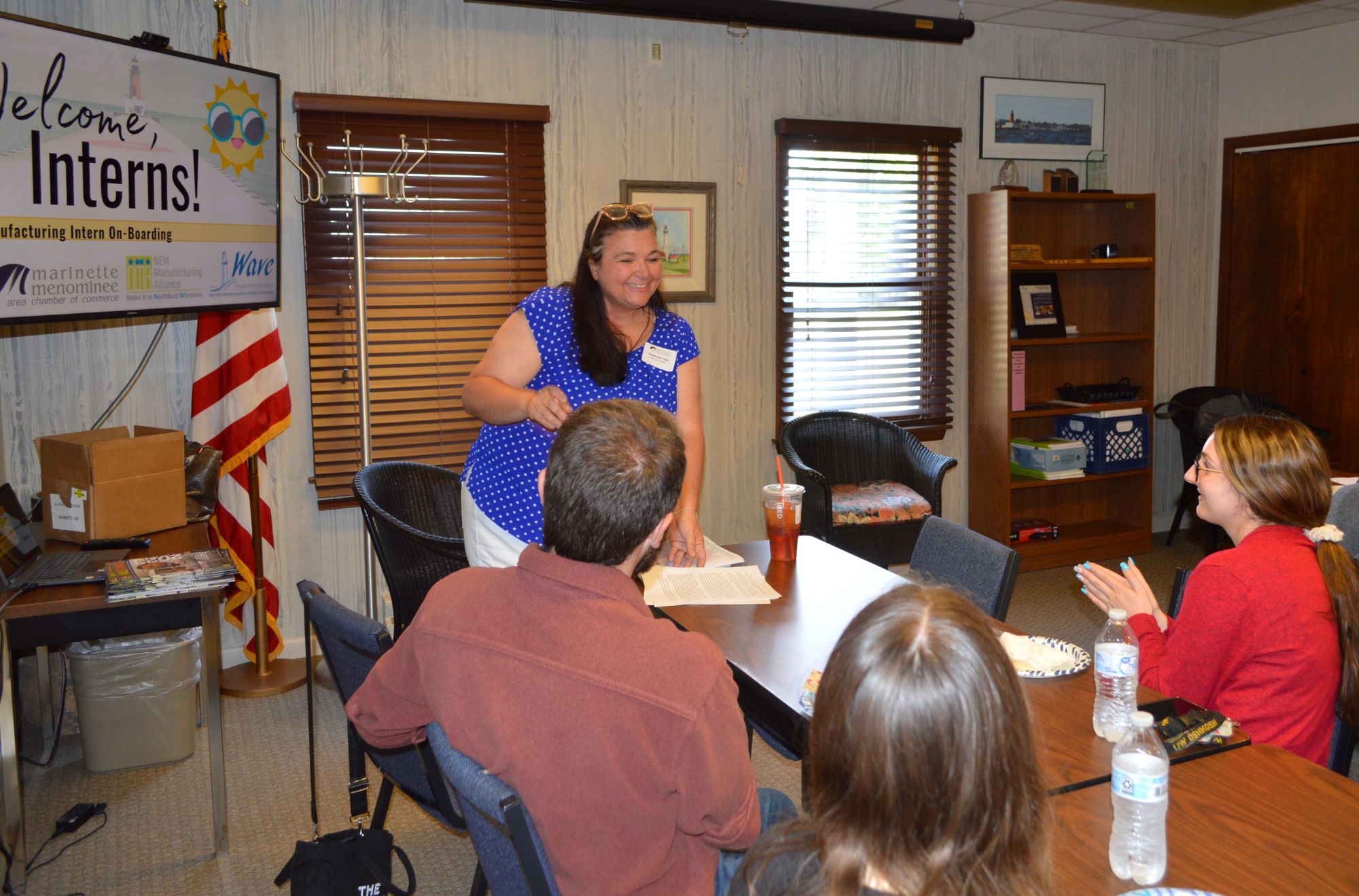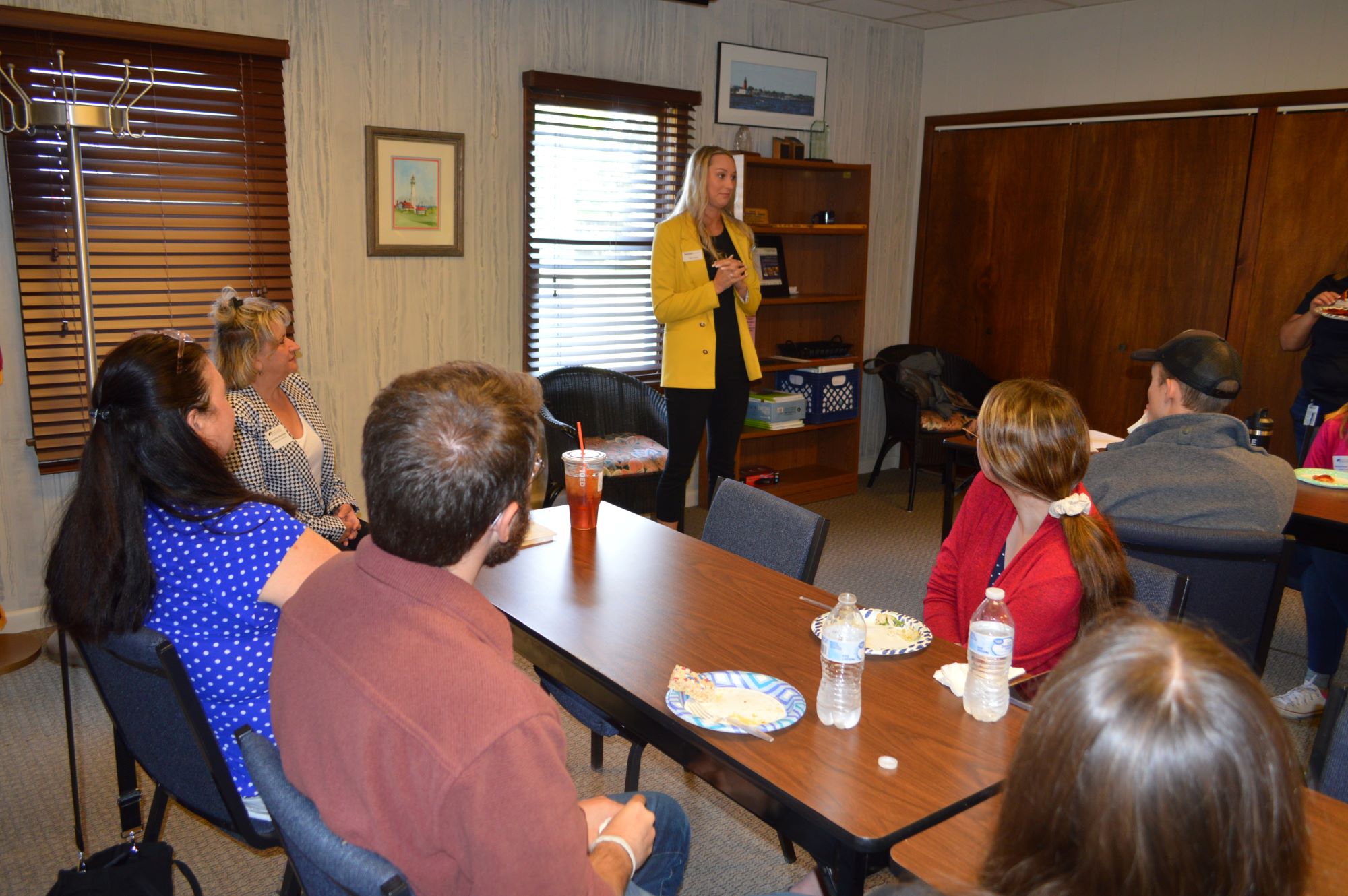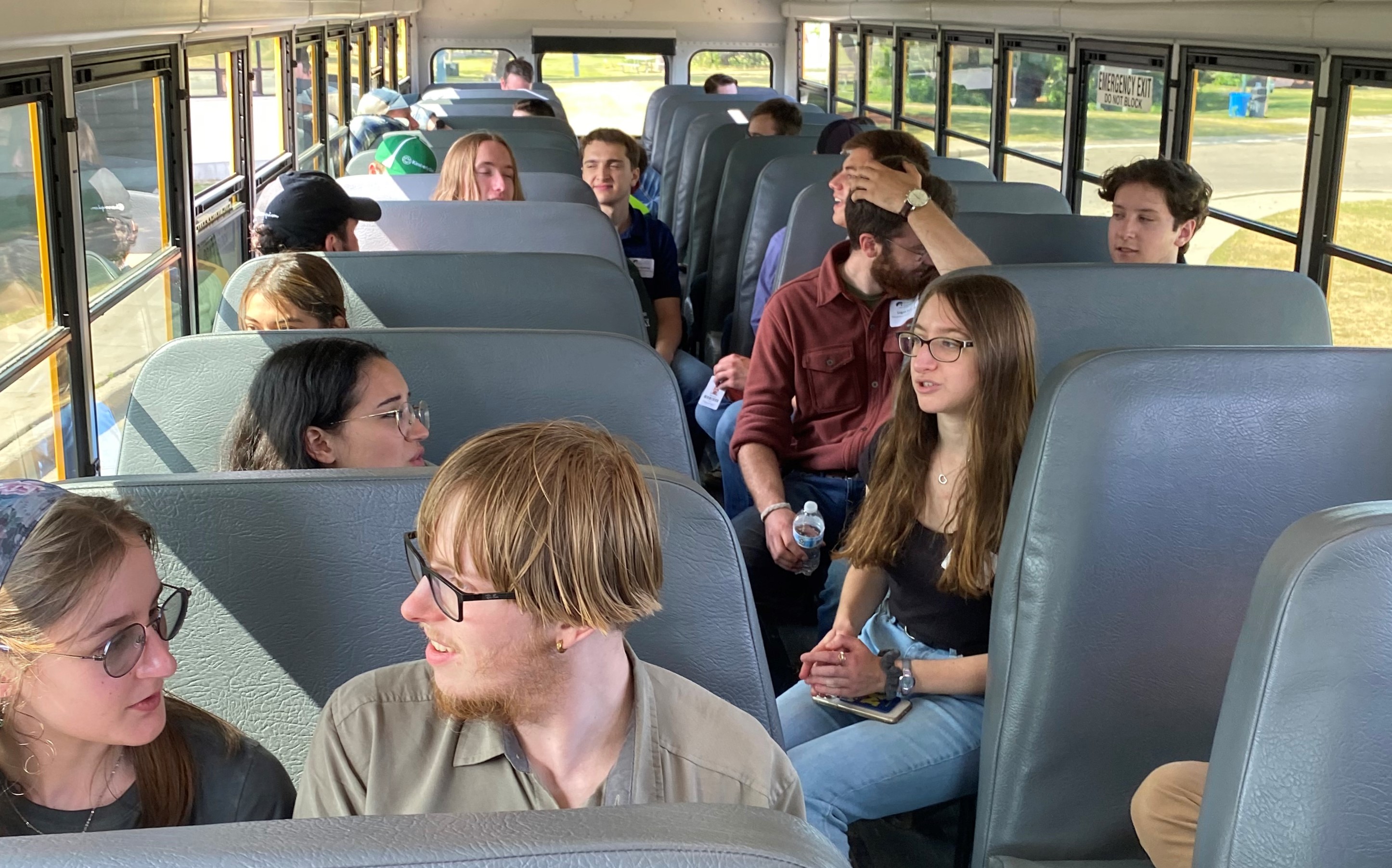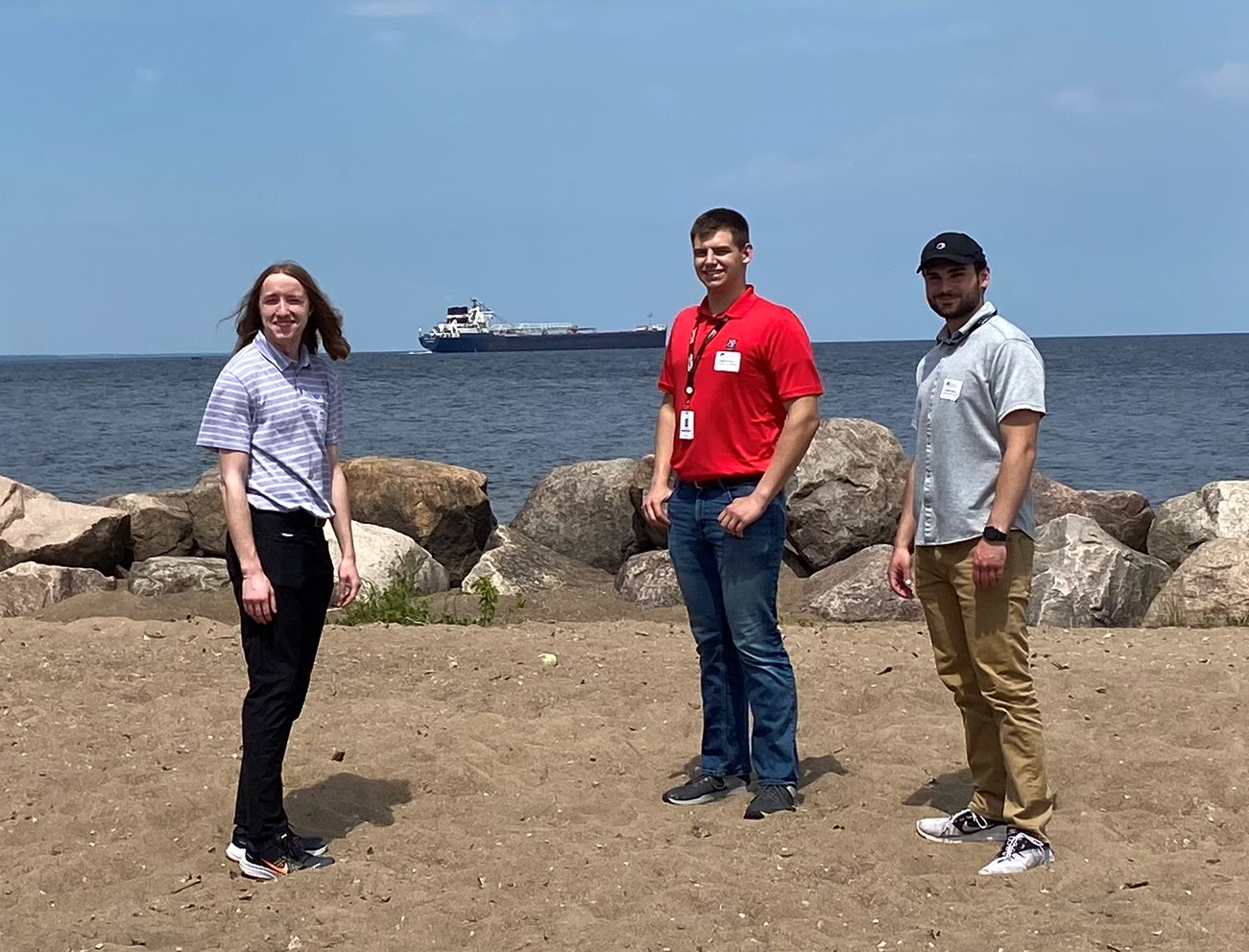 9-Hole Golf Outing: Scramble Tournament 2023
MMYP's hosted a 9-Hole Golf Outing at Little River Country Club, as a Member Recruitment Initiative!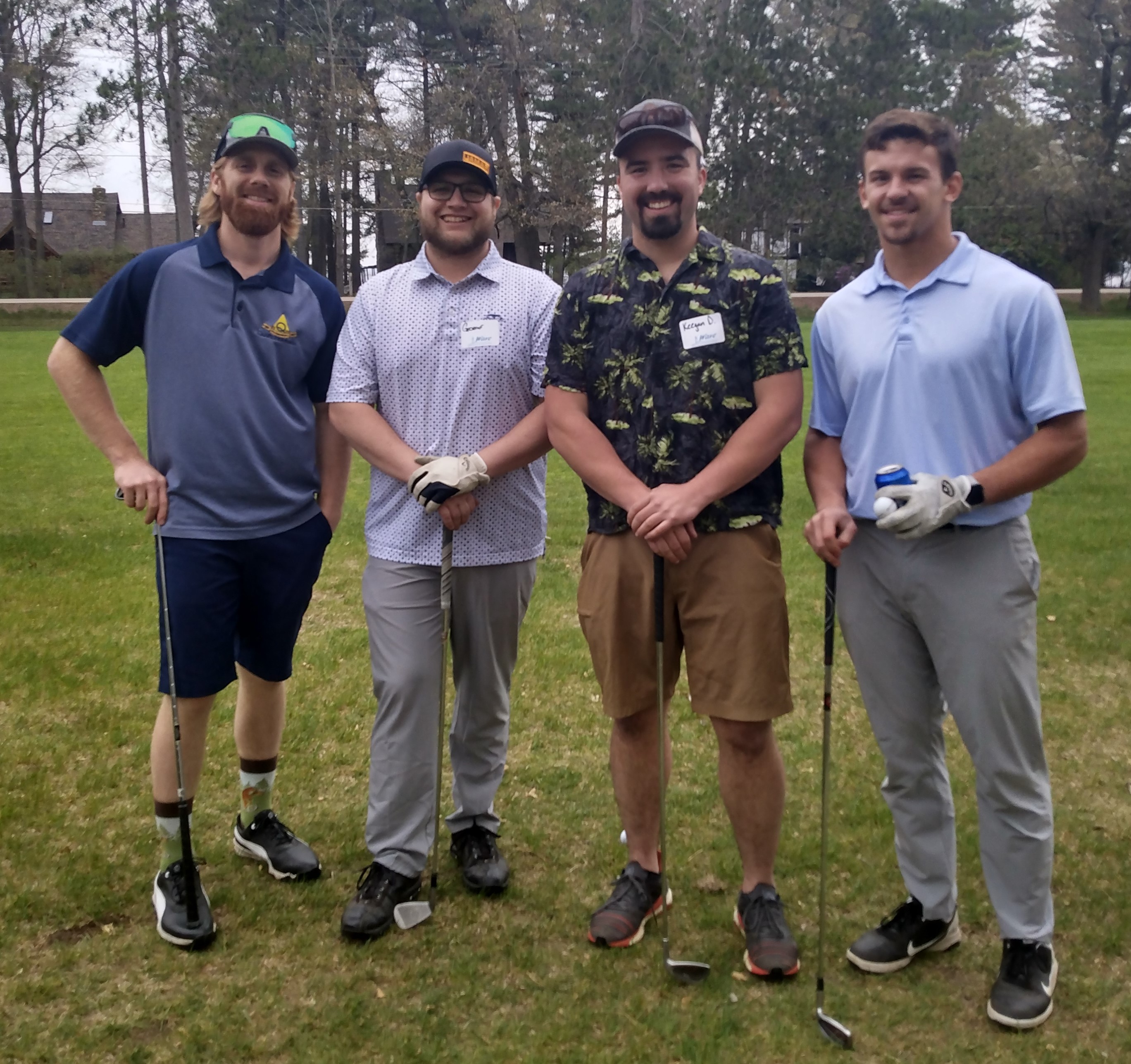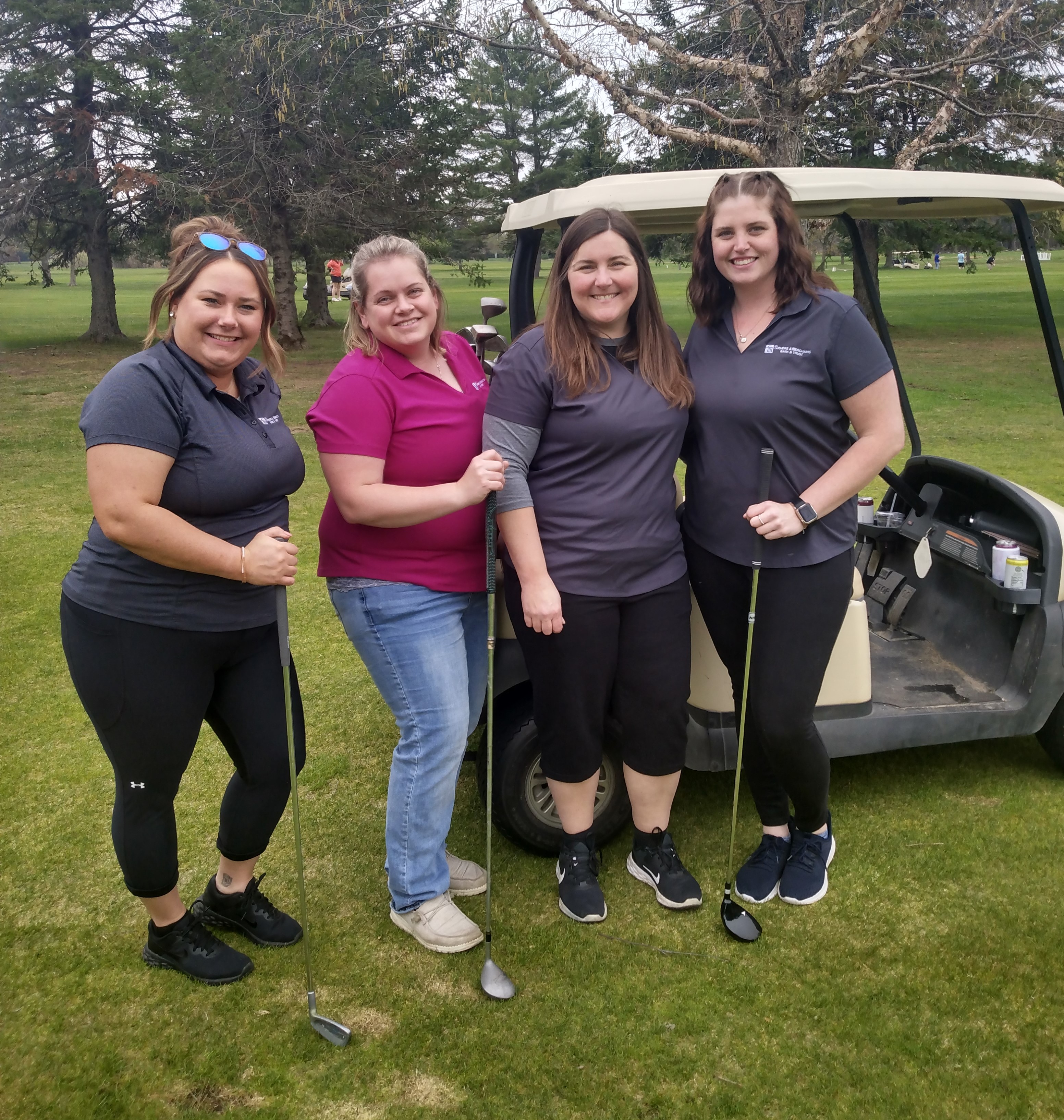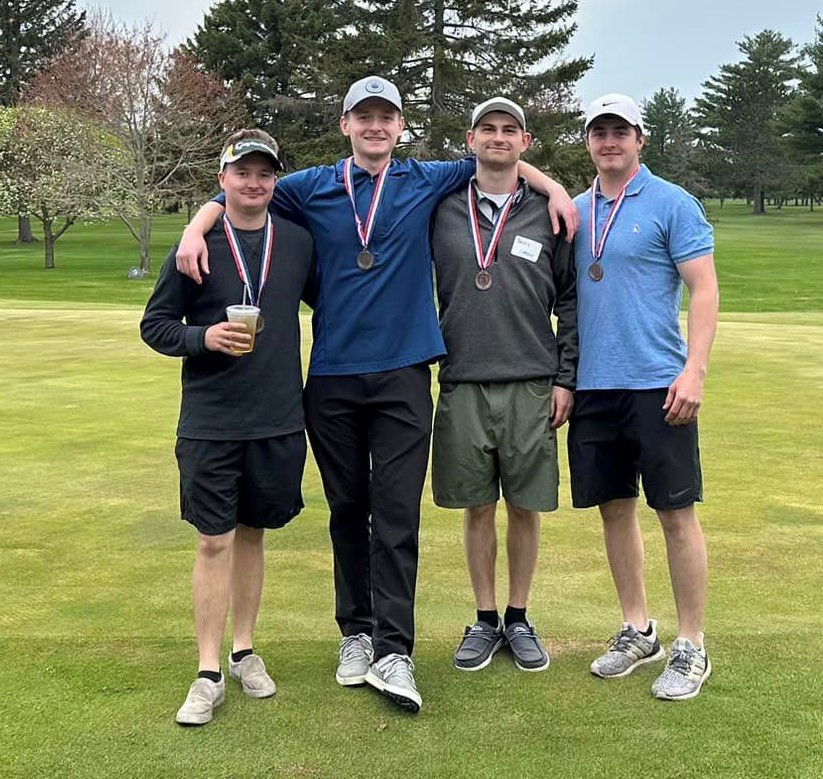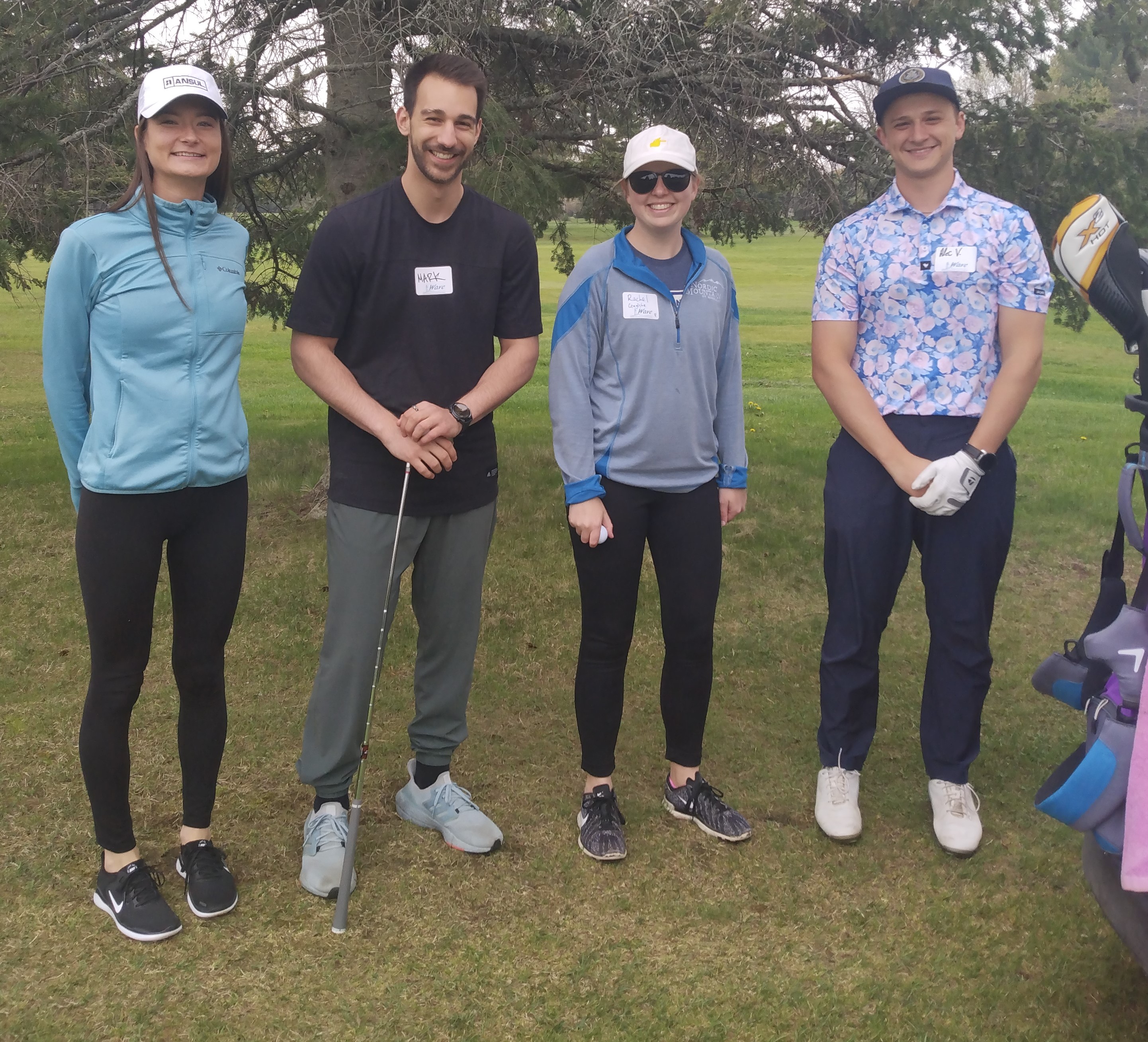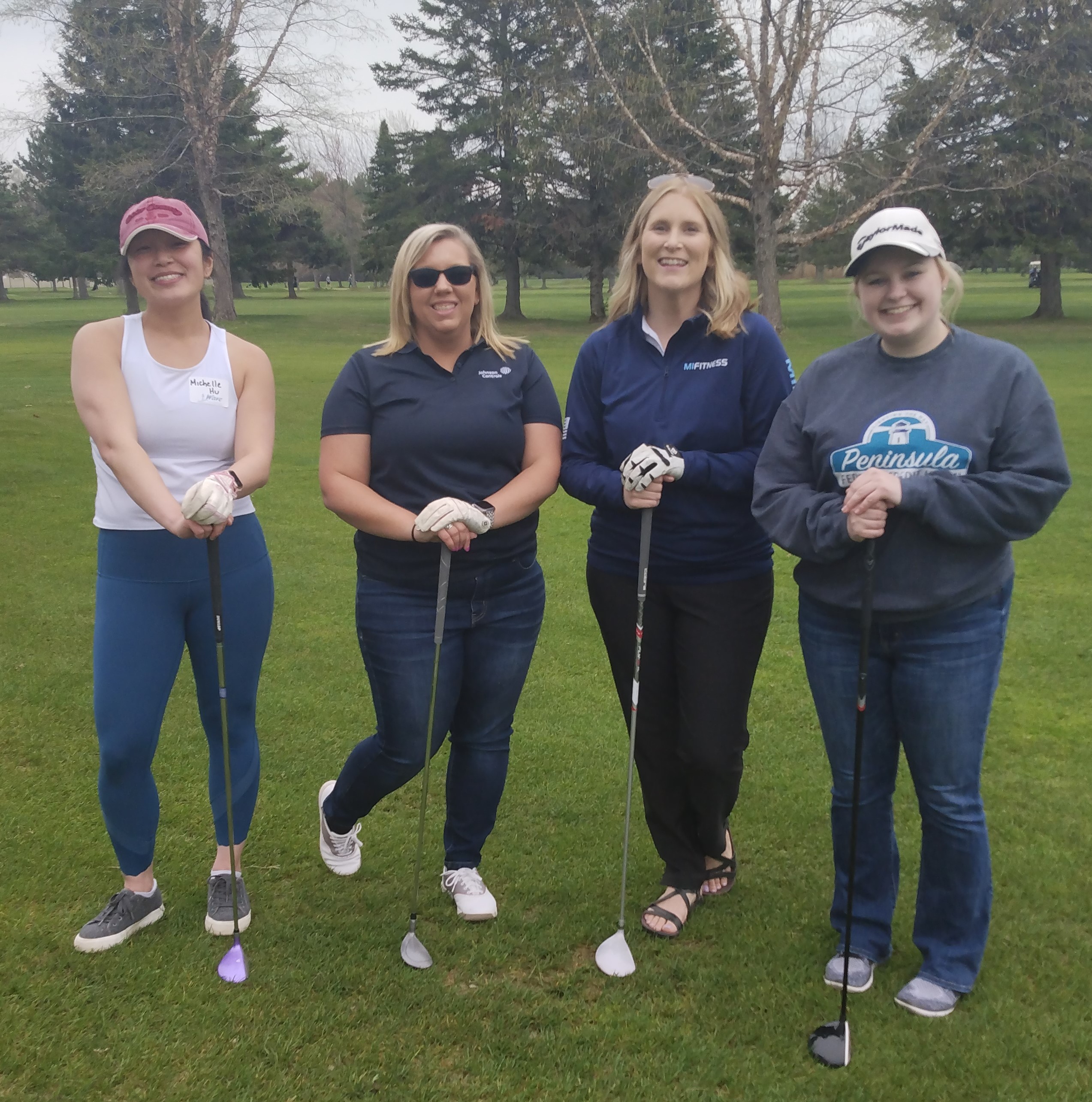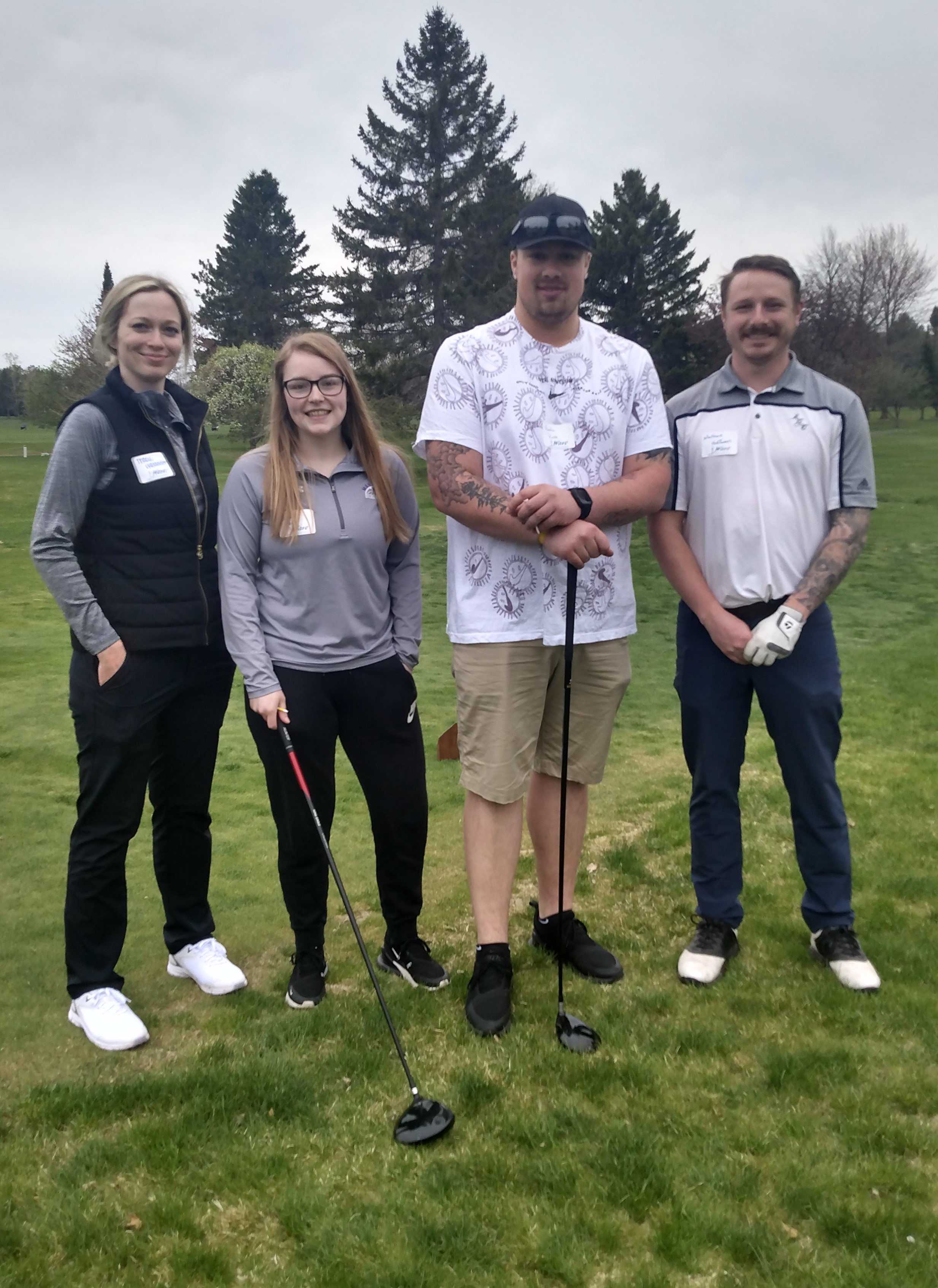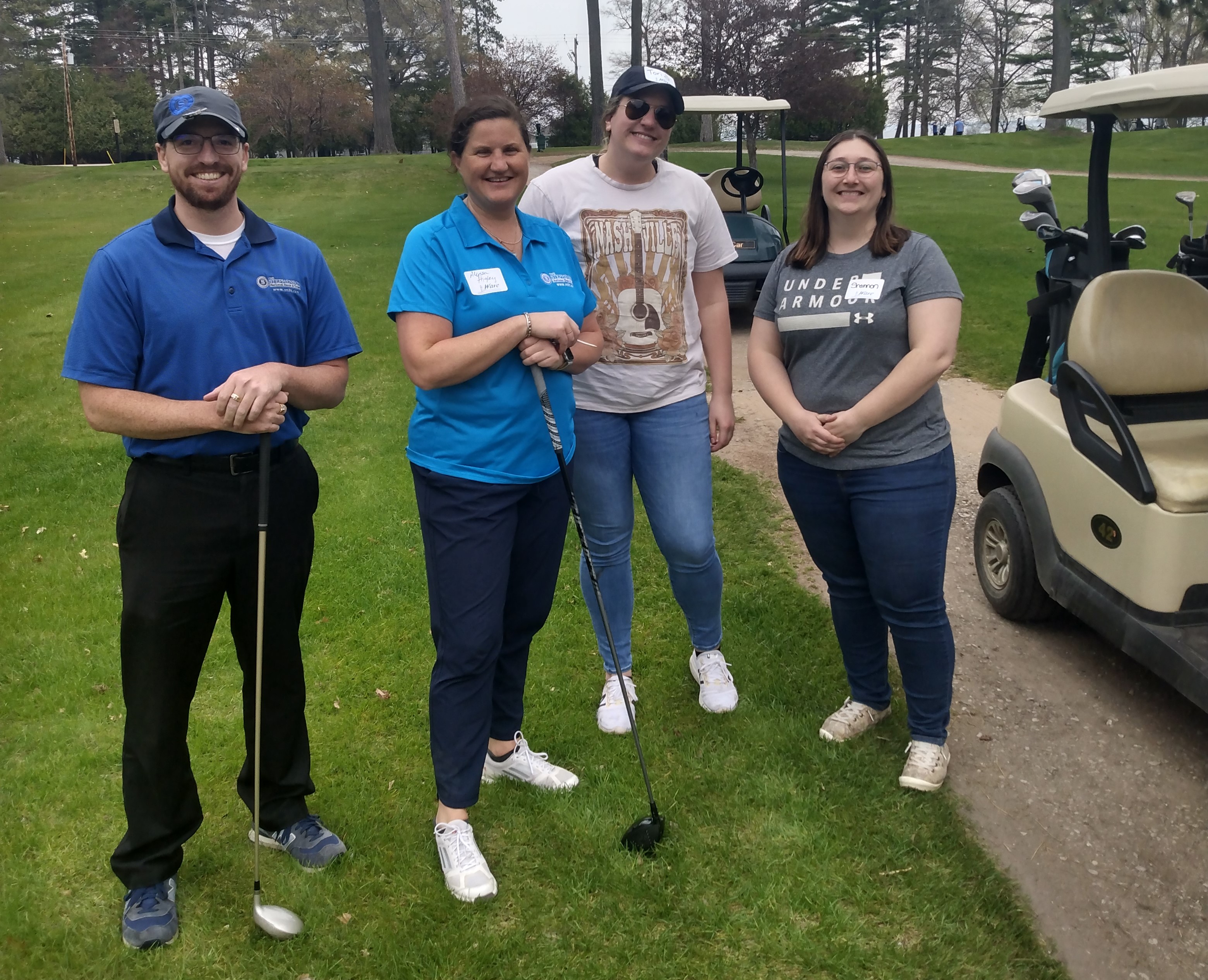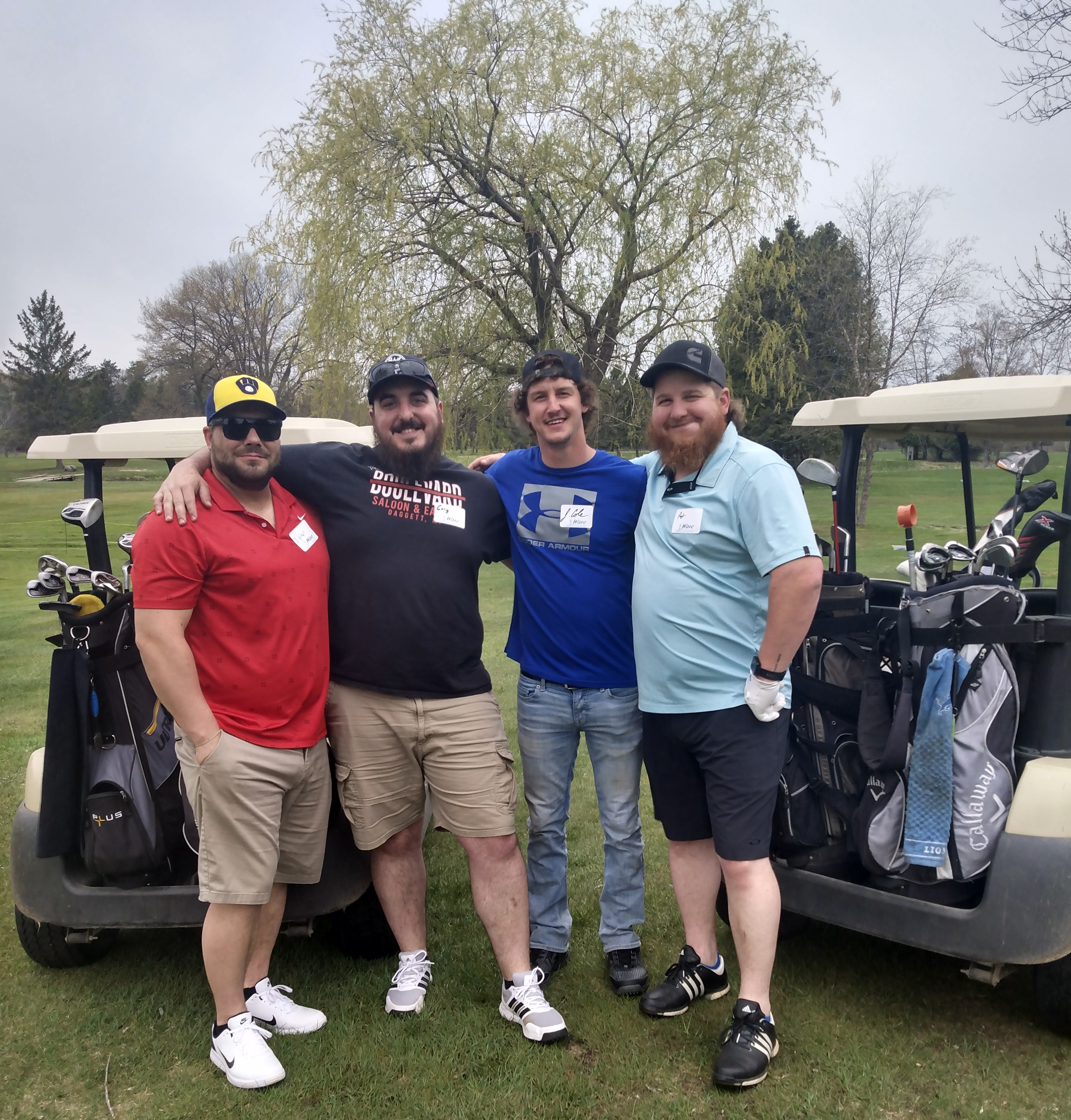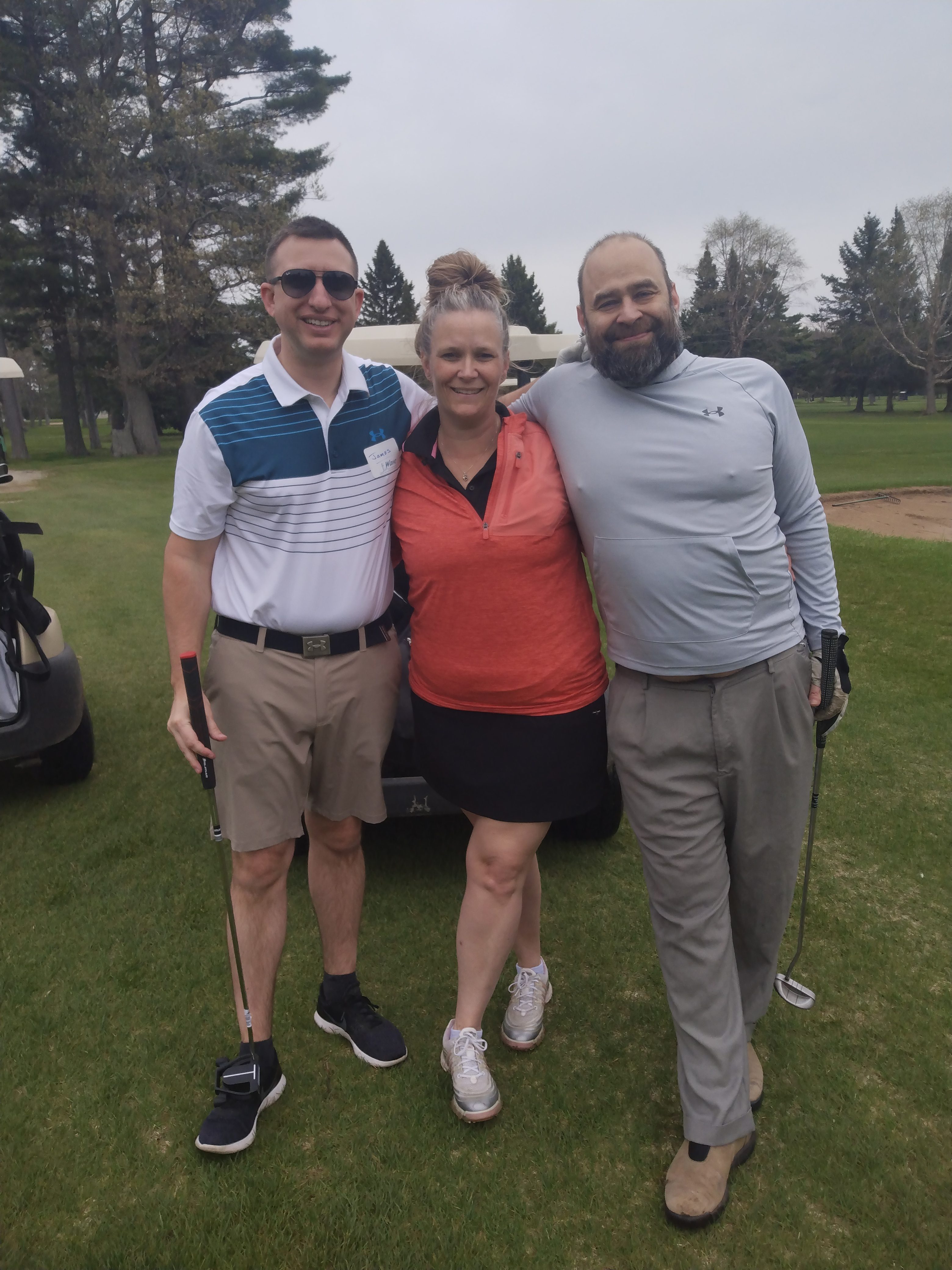 Tri-Cities Photo Scavenger Hunt 2023
MMYPs hosts a Tri-Cities Photo Scavenger Hunt!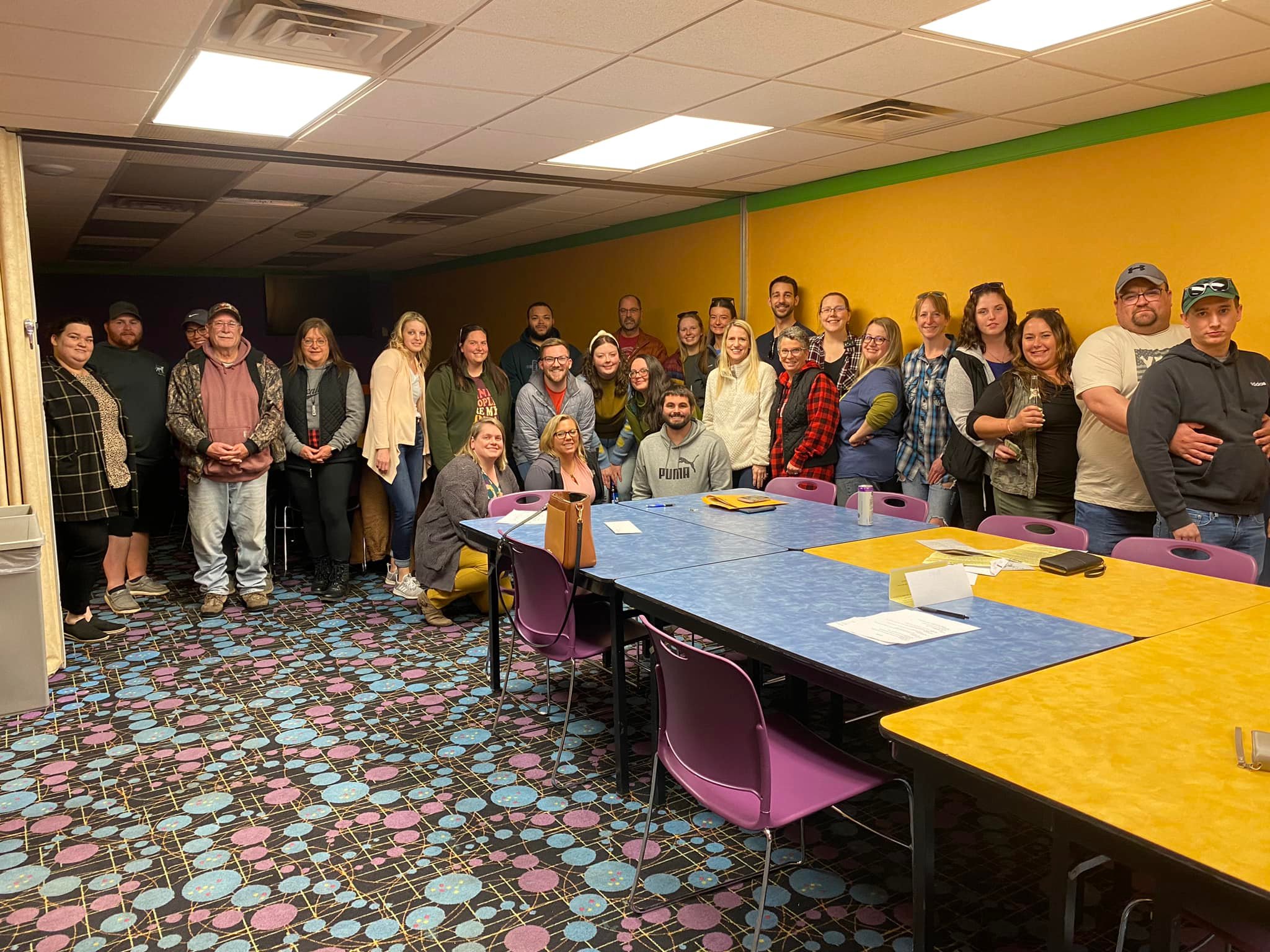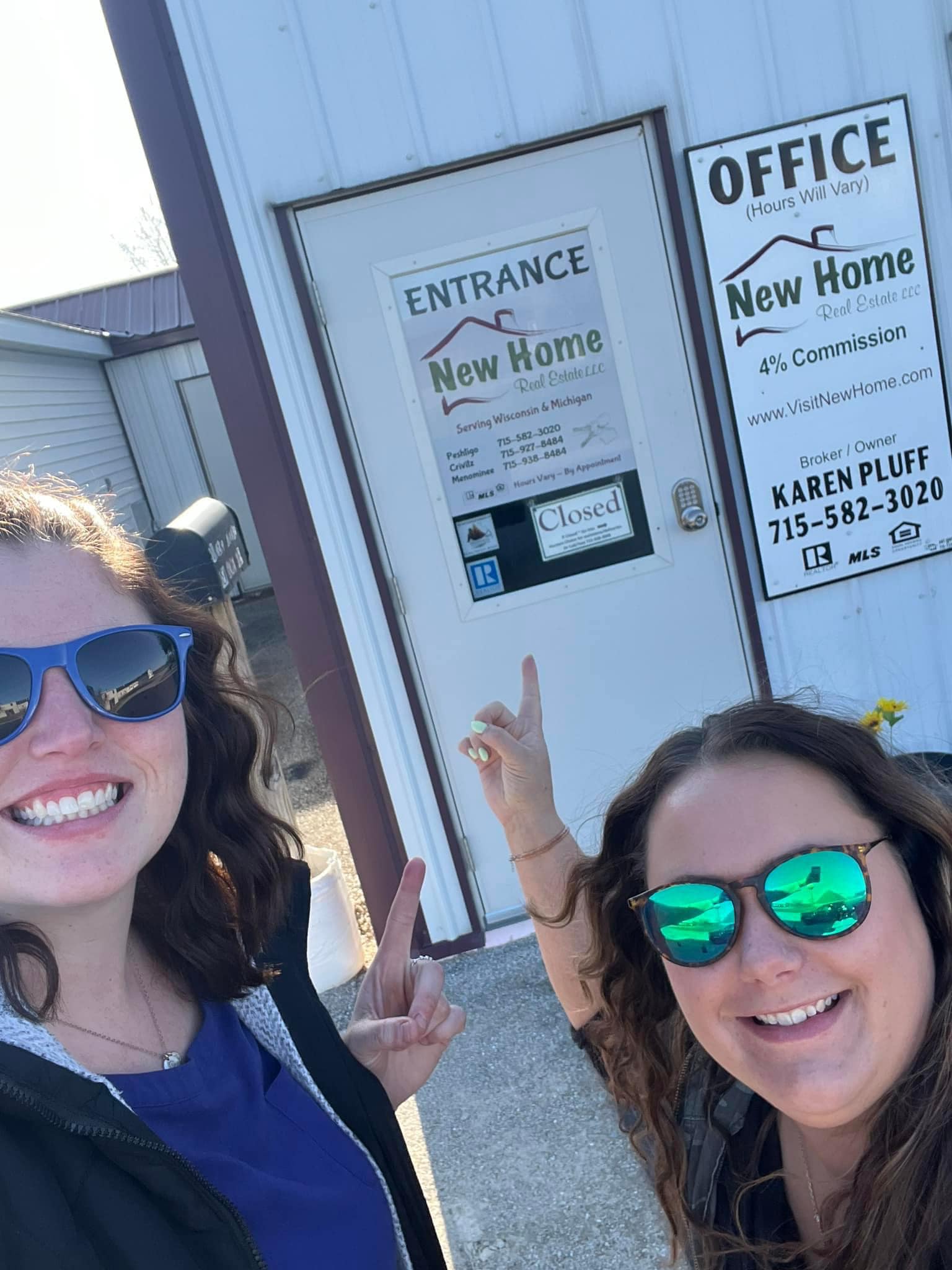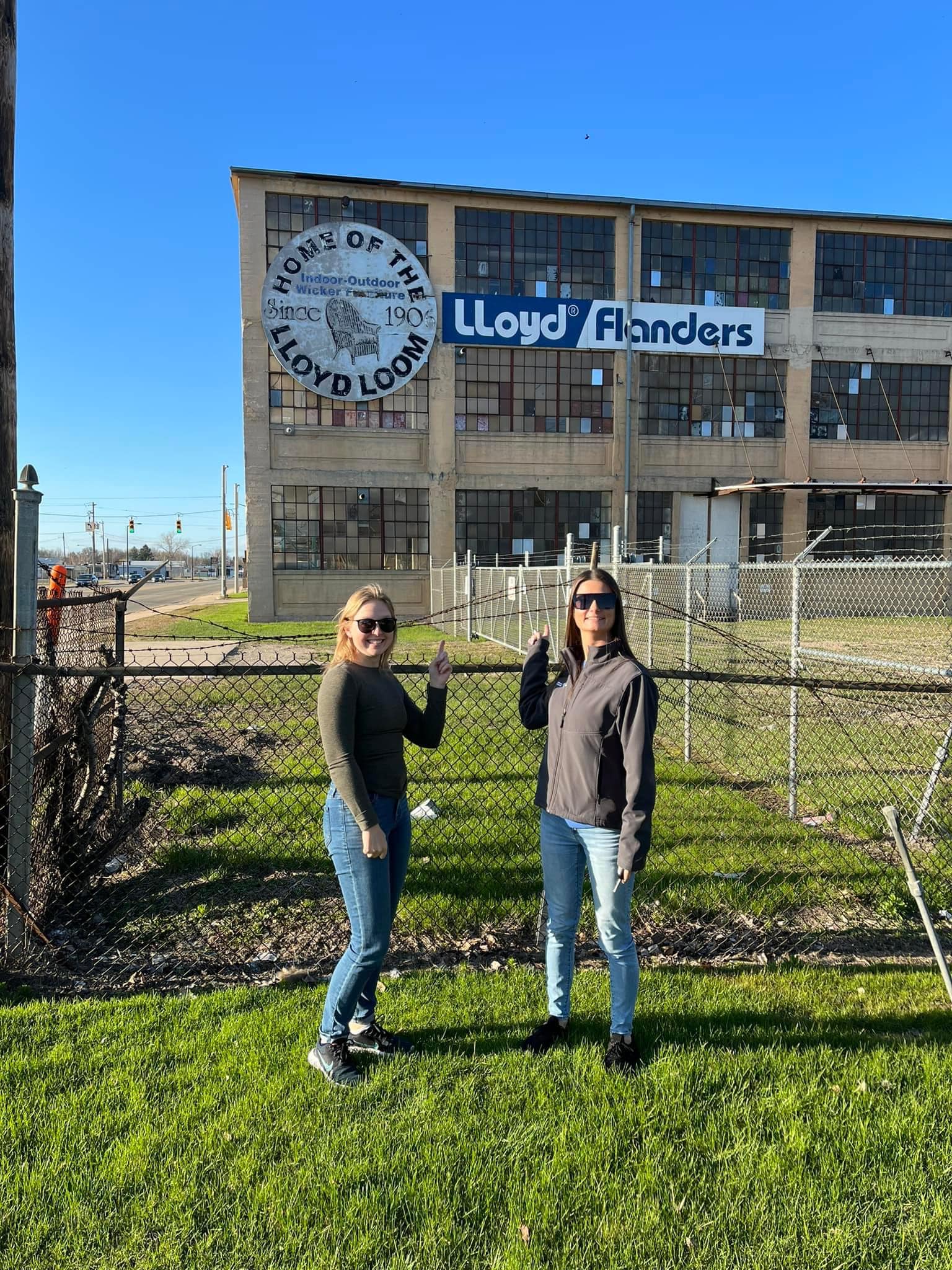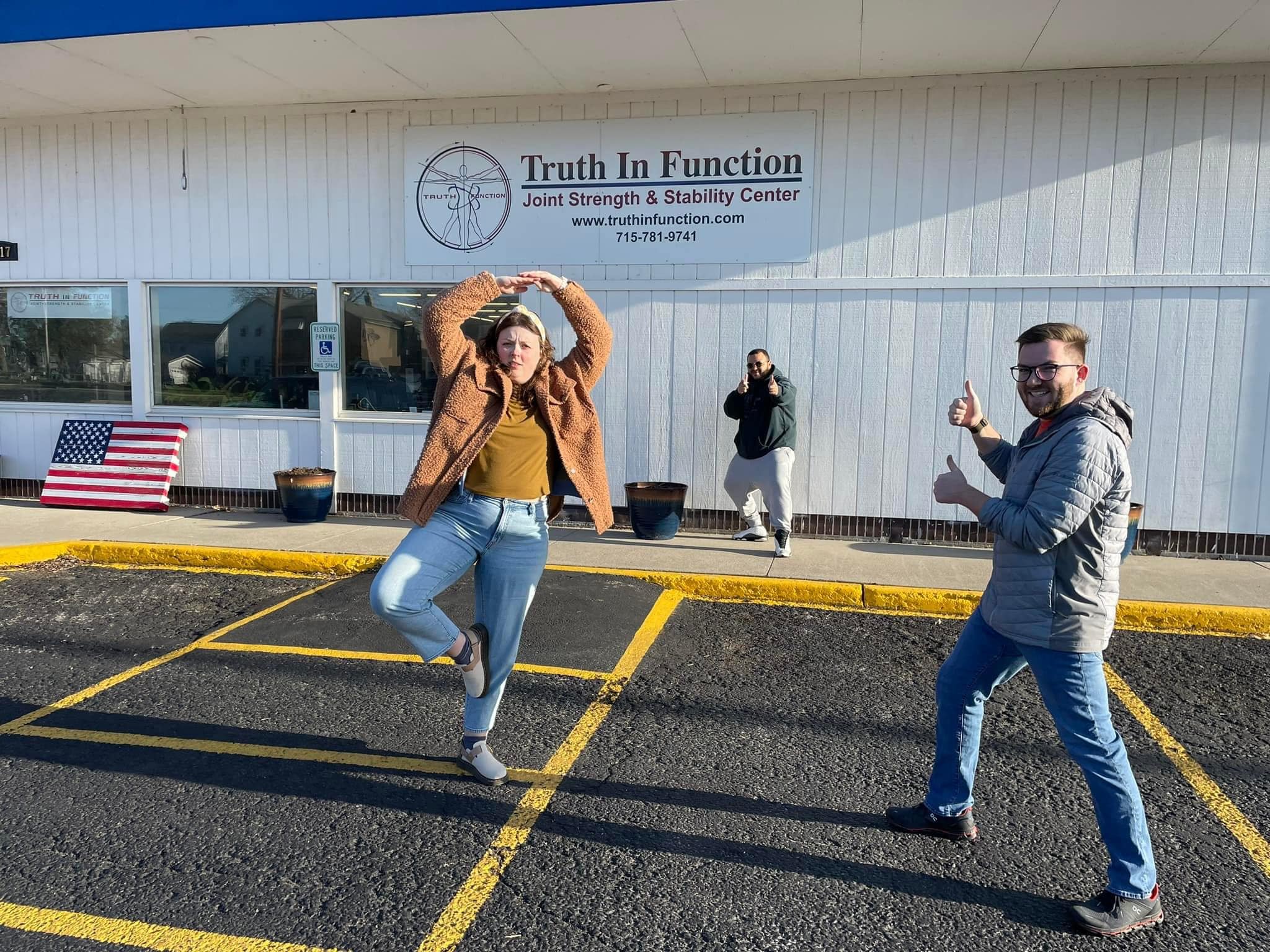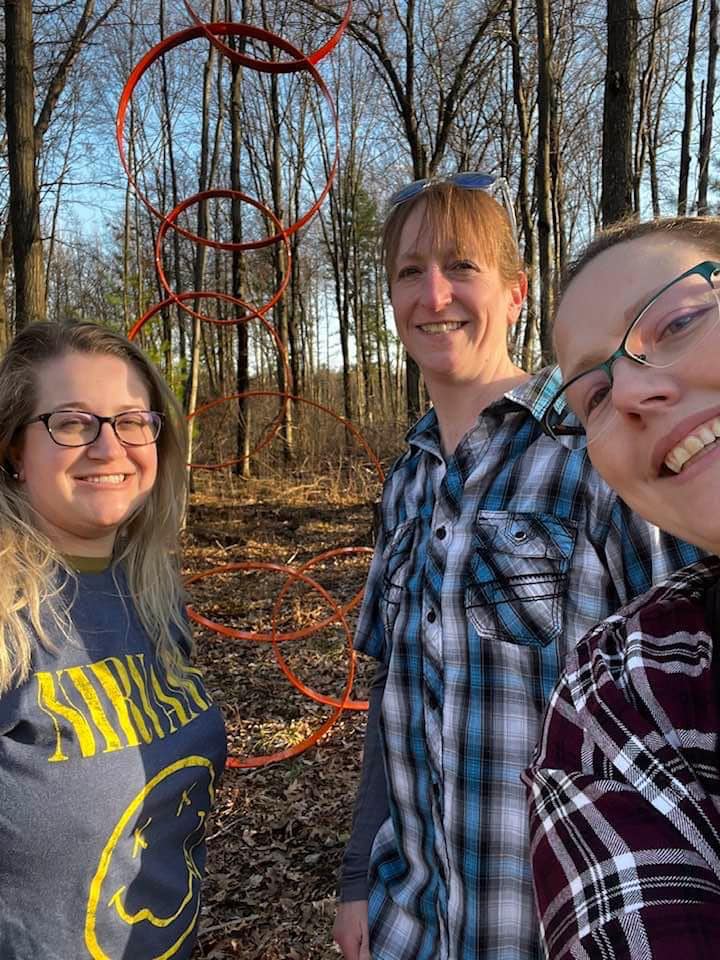 Murder Mystery Dinner 2023
MMYPs hosts an 80's themed Murder Mystery Dinner for Members at Ironworks in Marinette! 
Starring: Sandy Koesling as Polly Abdool; Dr. Aaron Steuck as Nork From Pork; Melissa Ebsch as Toni Oregano; Stephanie Edge as Debbie Gribson; Keegan Delforge as Danny Son; Amanda Nelson as Lindy Lauper; Dylan Beaudo as Alligator Dundee; James Bastien as Dave Bouie; Tracy Walander as Jessica Bunny; Salina Hernandez as Louie Skullnick; Adam Landenberger as Scabface; Cecilie Beaudo as Nozzy Nosborn; Madison Edge as Spunky Brewster; Chantel Stuppnig as Howard Scott; Jeanette Towers as Fadonna; Kelly Thompson as El Vampira; Amanda Kalkhoff as Muffy Bangles; and Cindy Bailey as Biff Buffman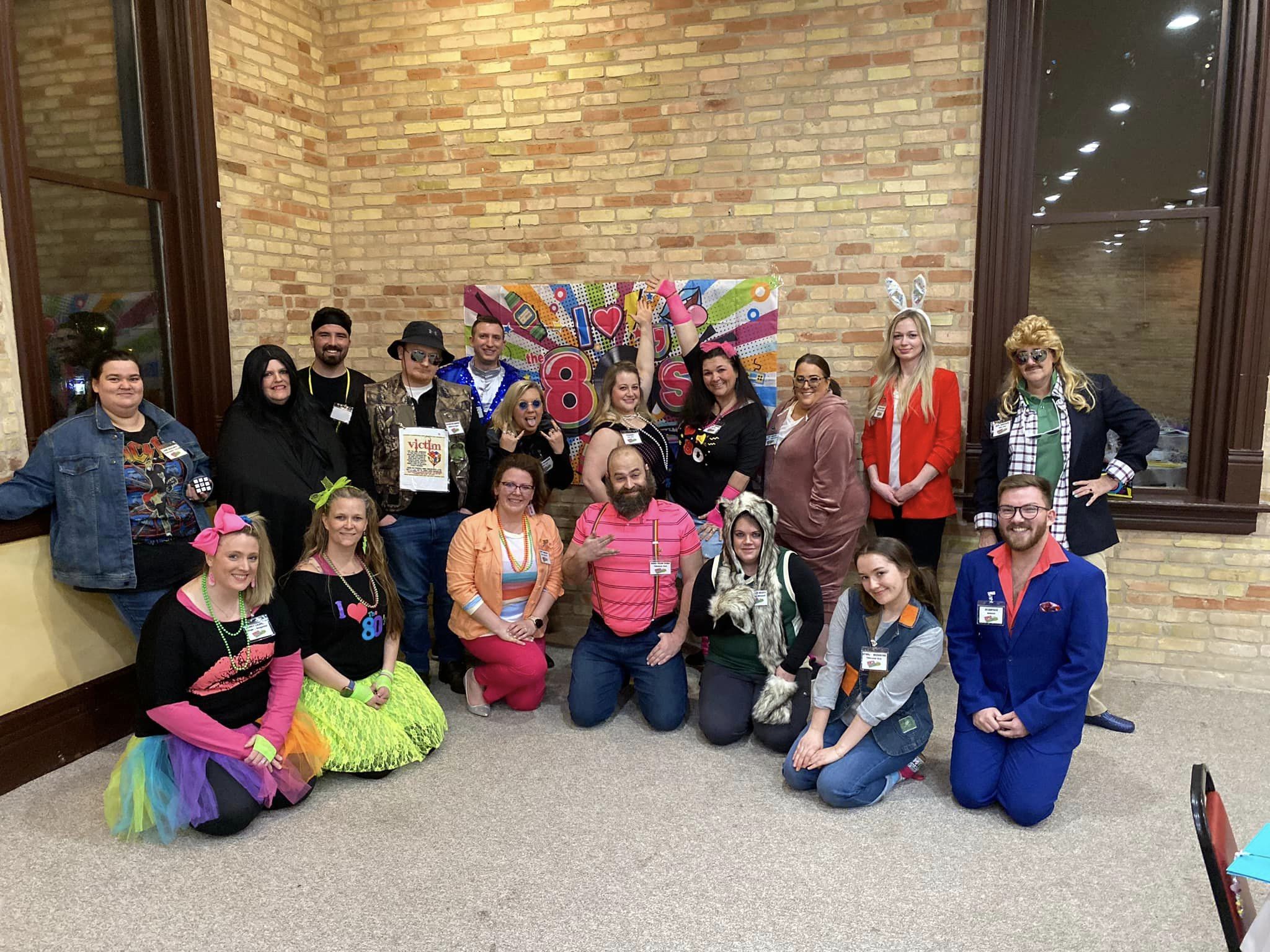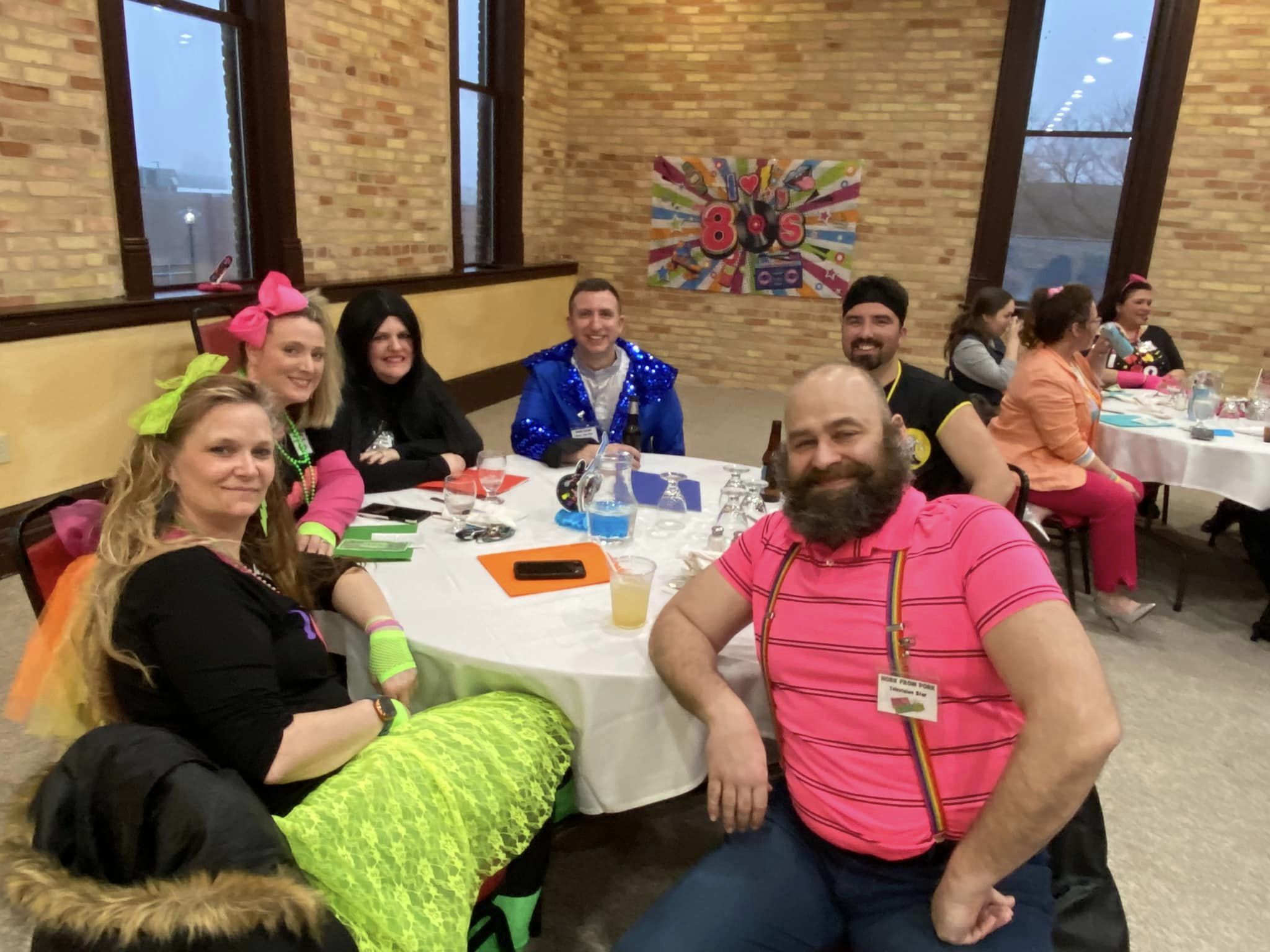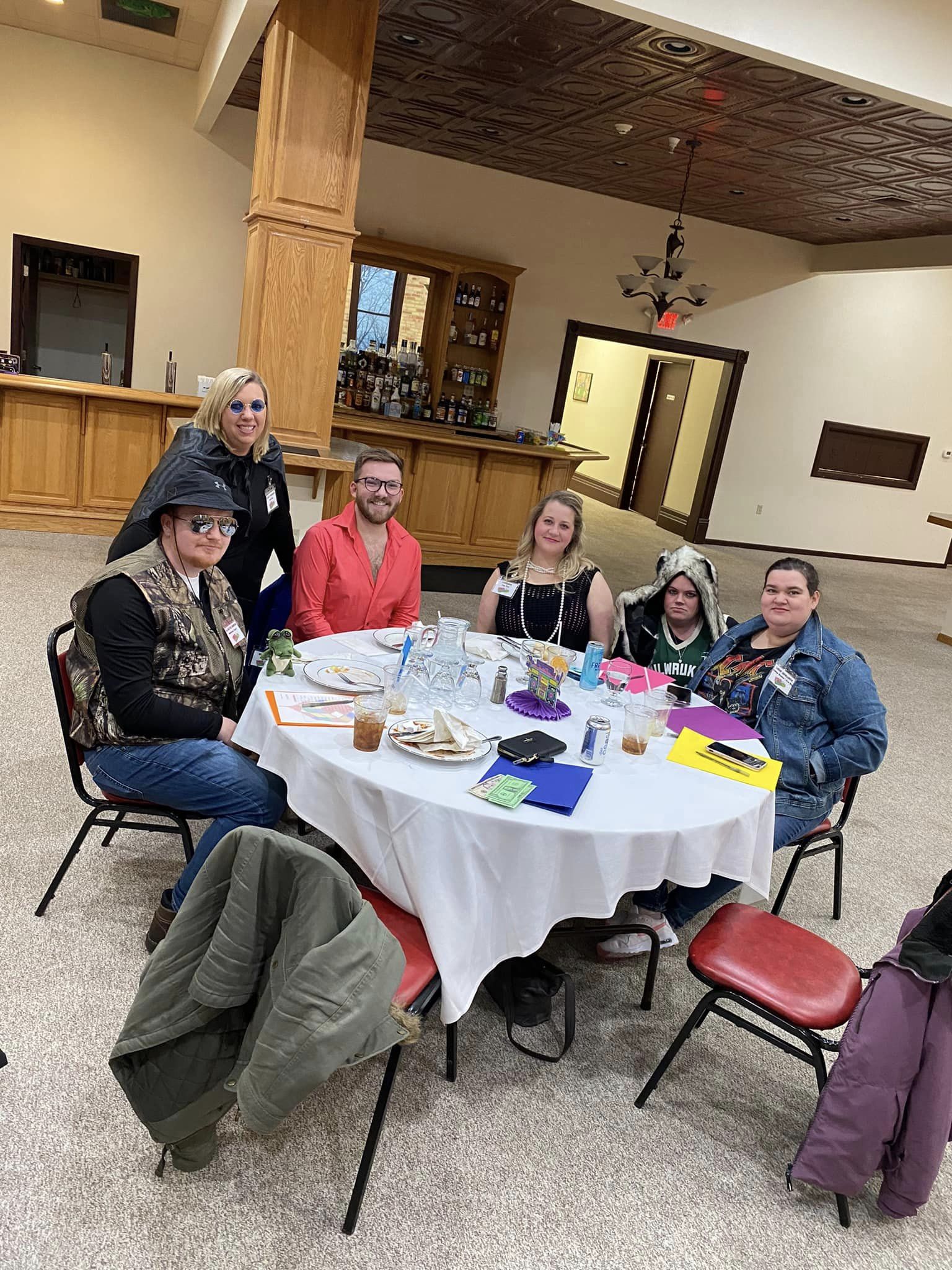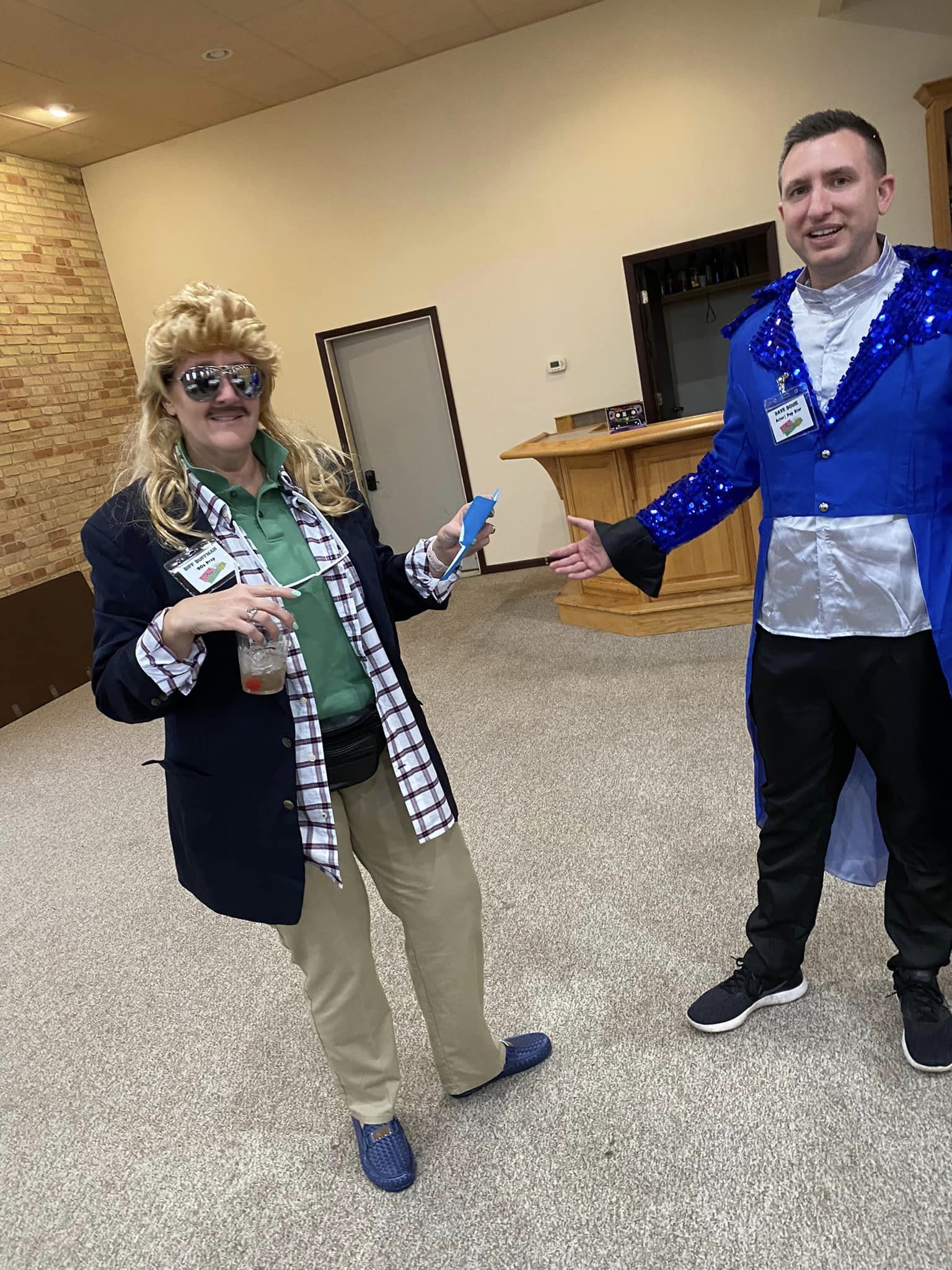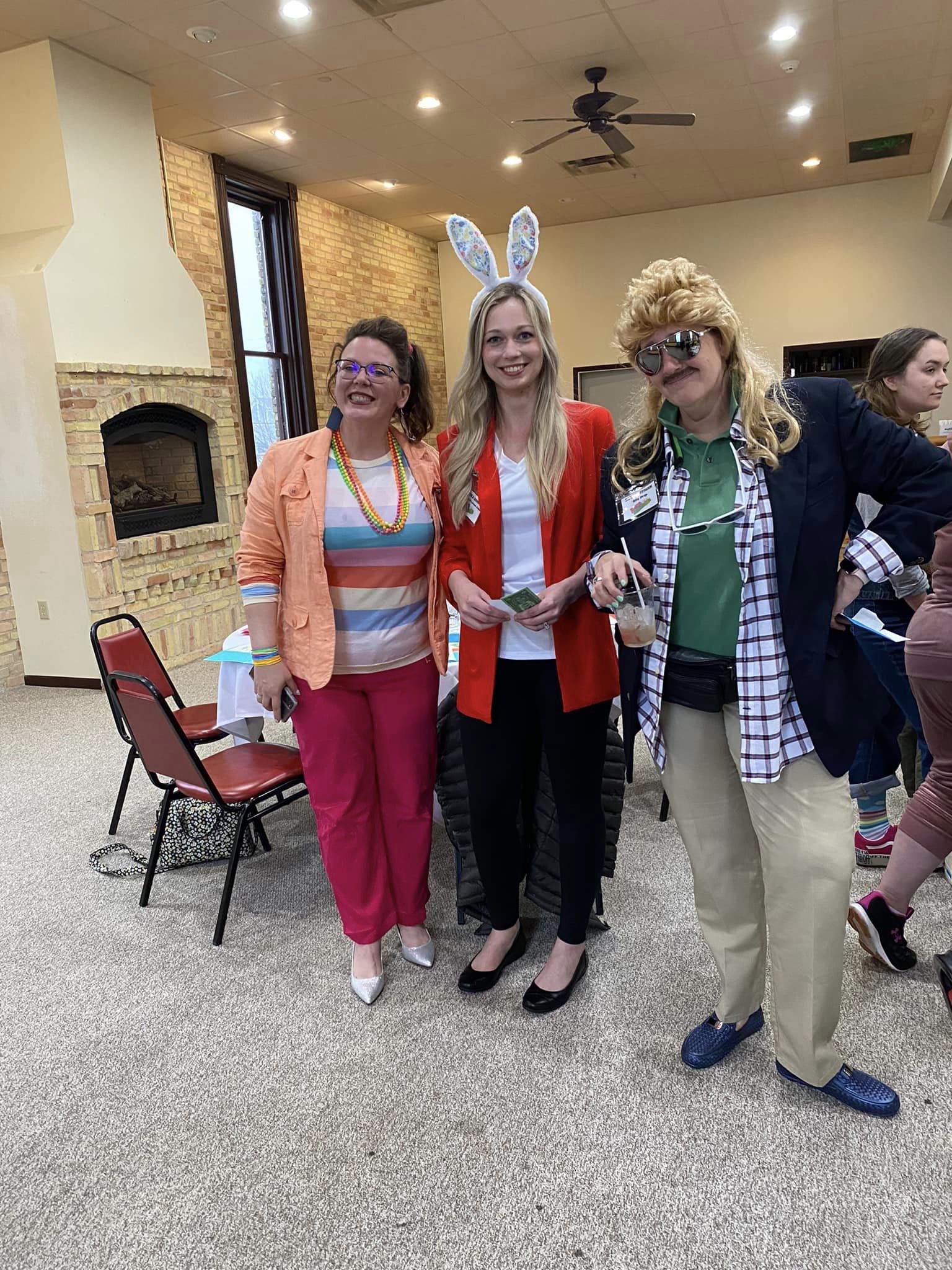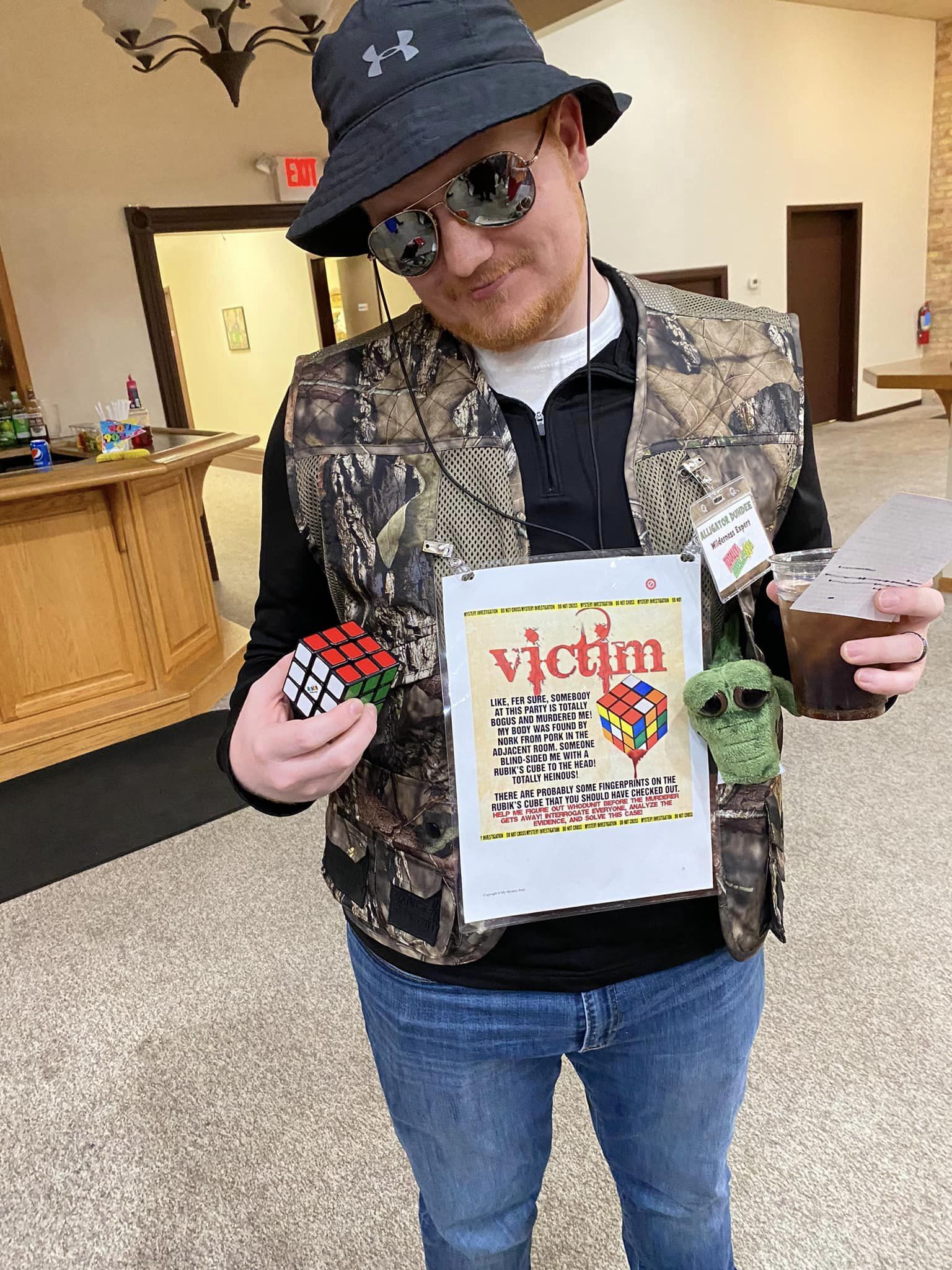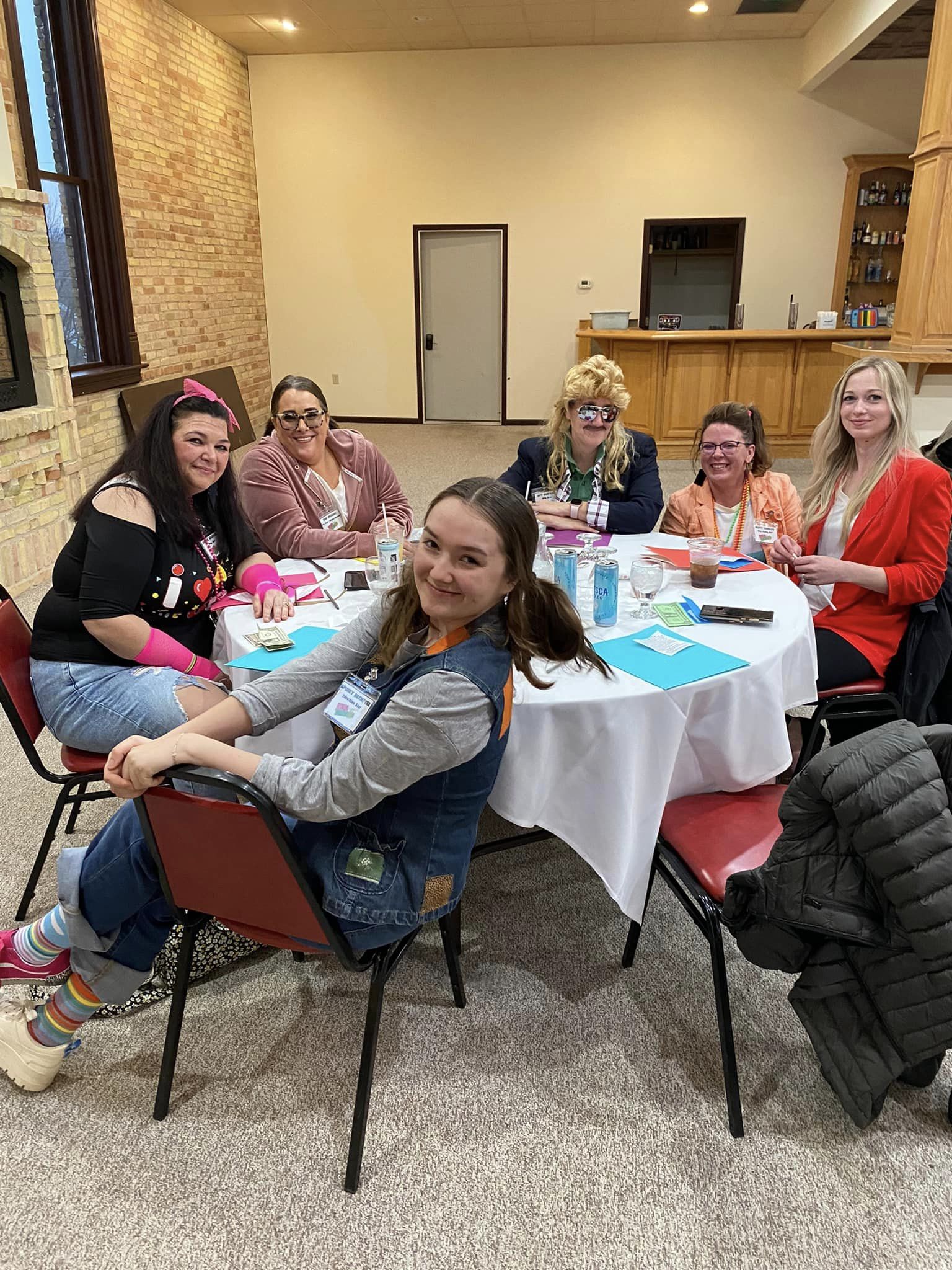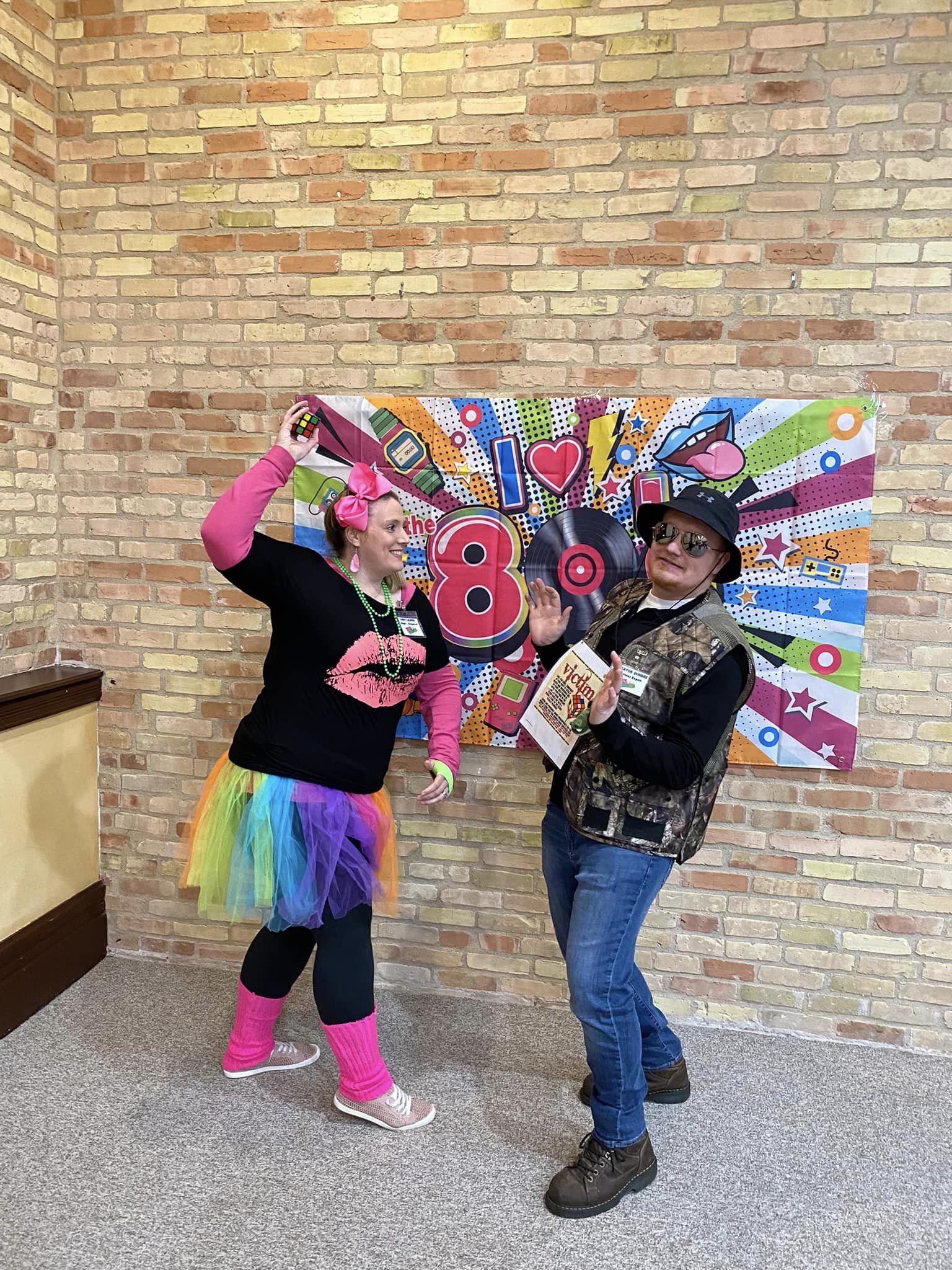 Beer with a Boss 2023
MMYPs start a New Series, "Beer with a Boss."  Learn more about local businesses with a tour of facilities, and engage in a Q&A over Beer with the Boss!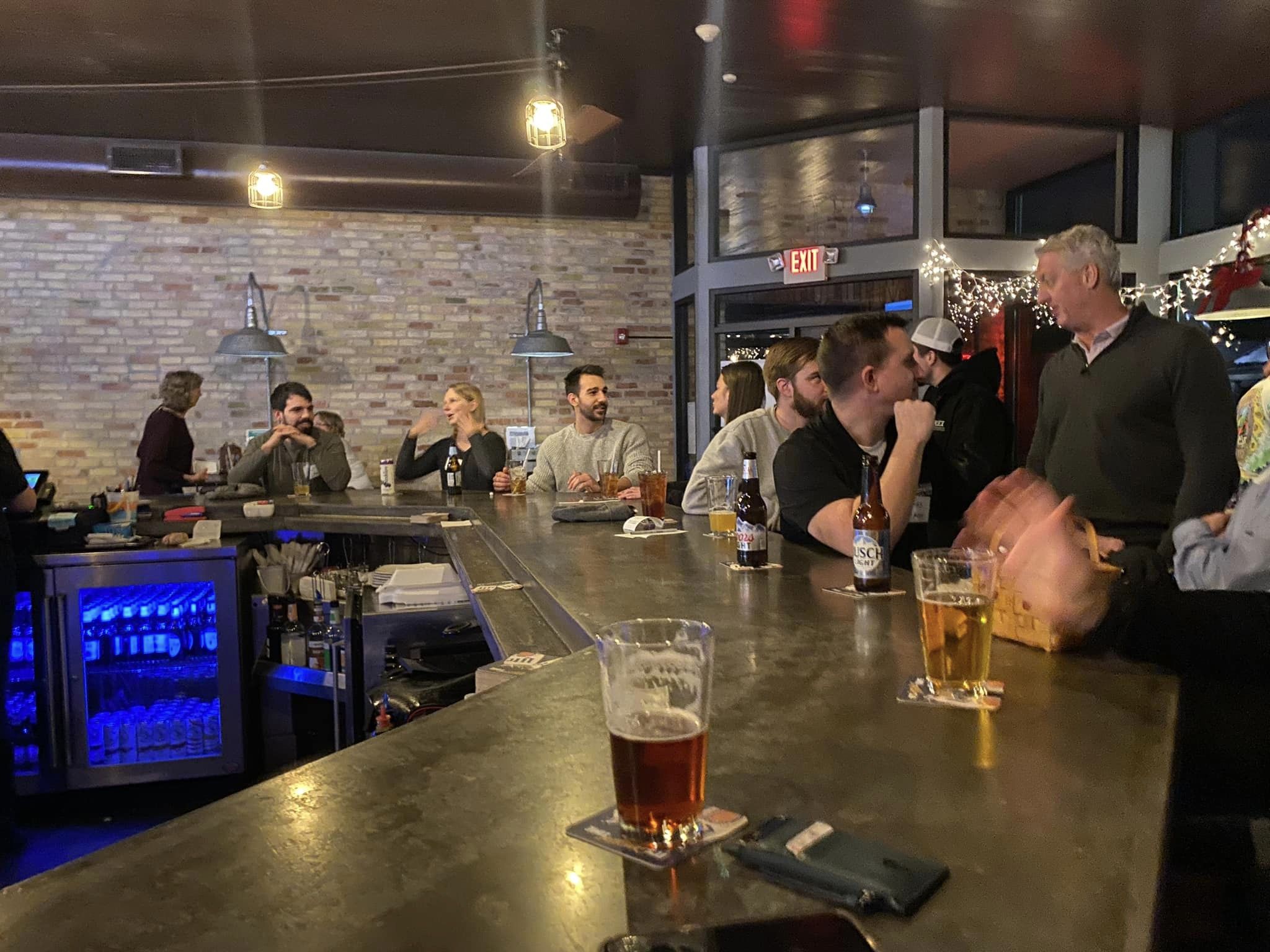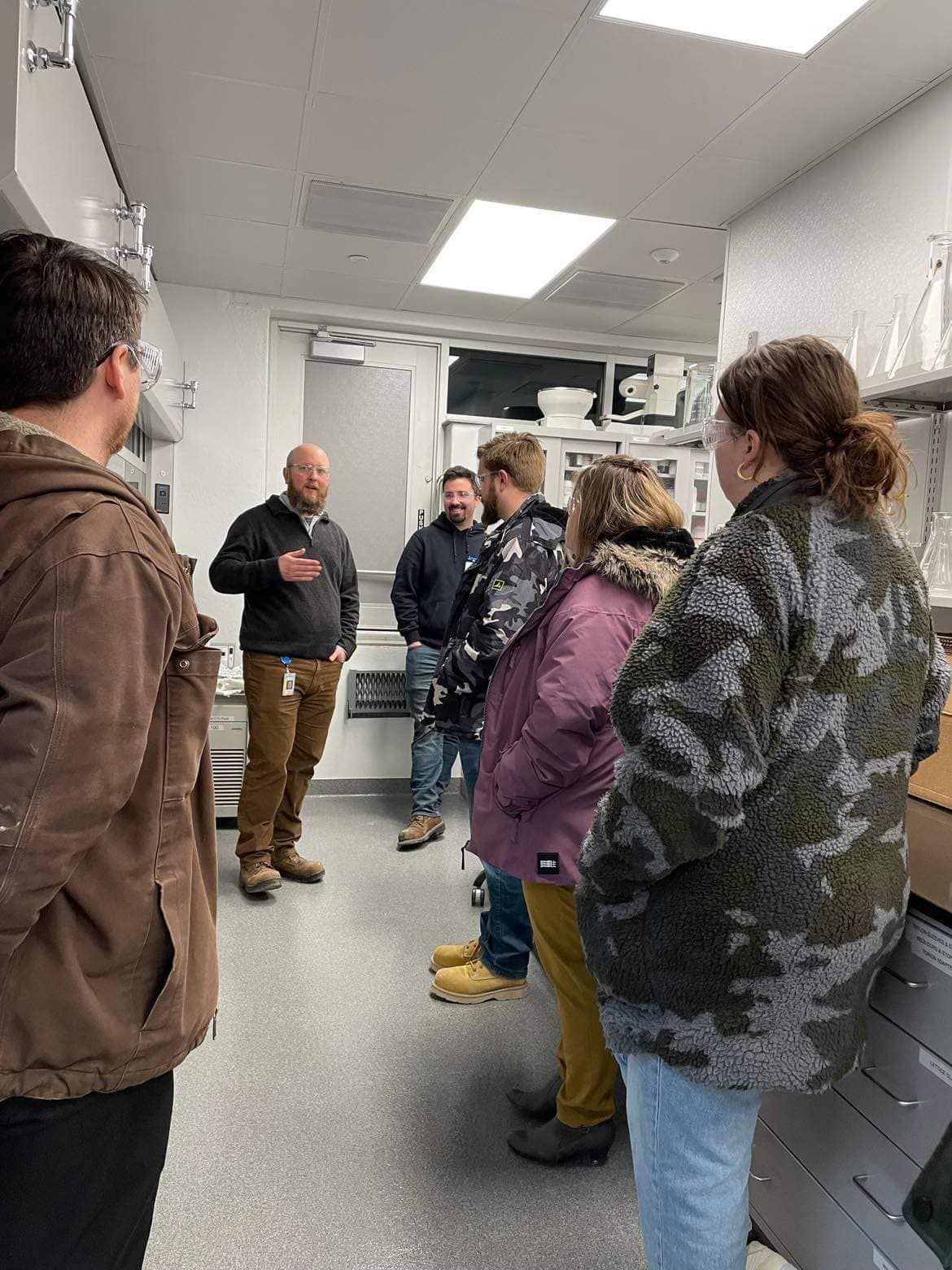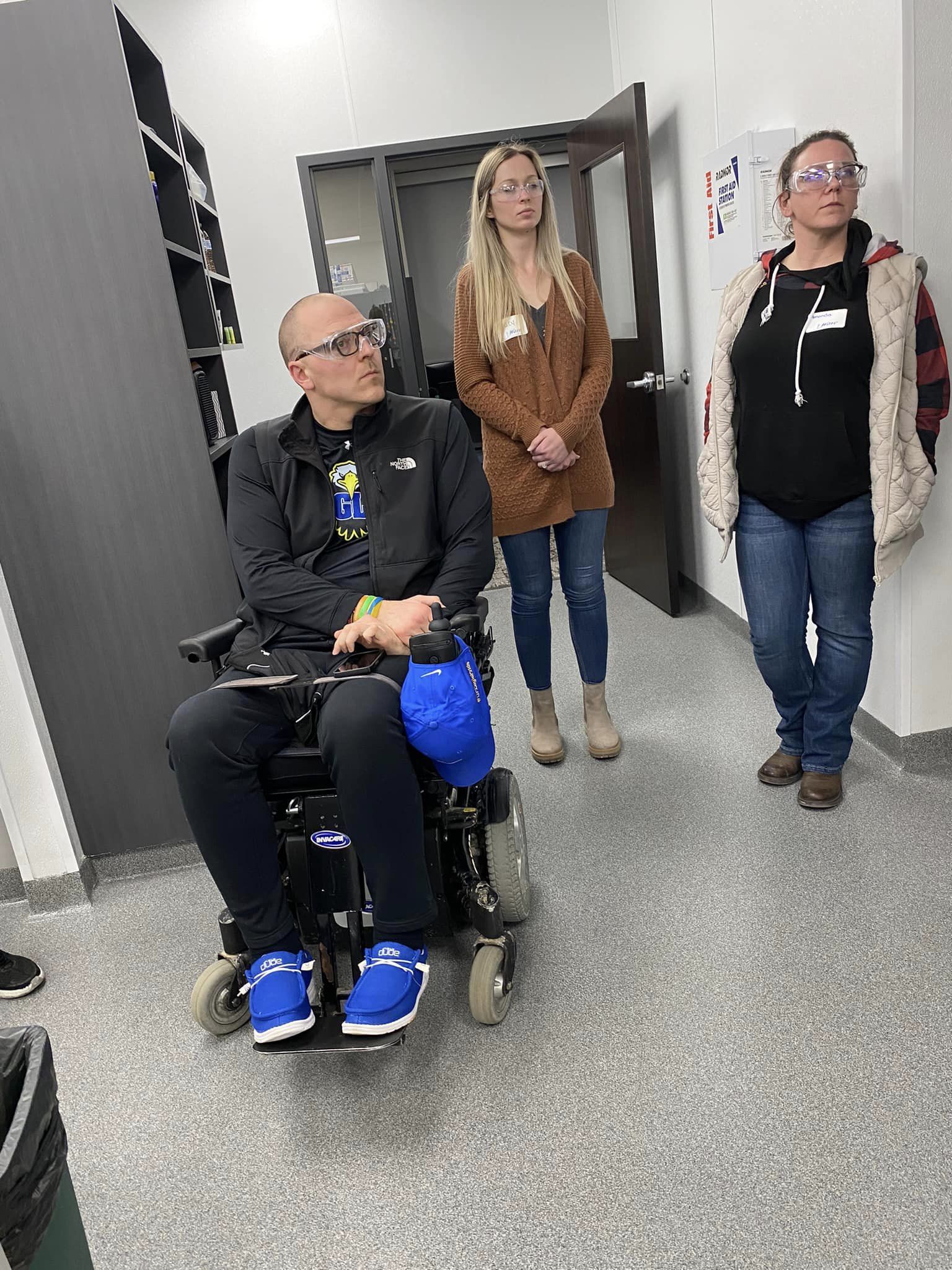 World Fest Music Kick-off & Holiday Charity Gala 2023
MMYPs donated their time to the World Fest Music Kick-off & Holiday Charity Gala!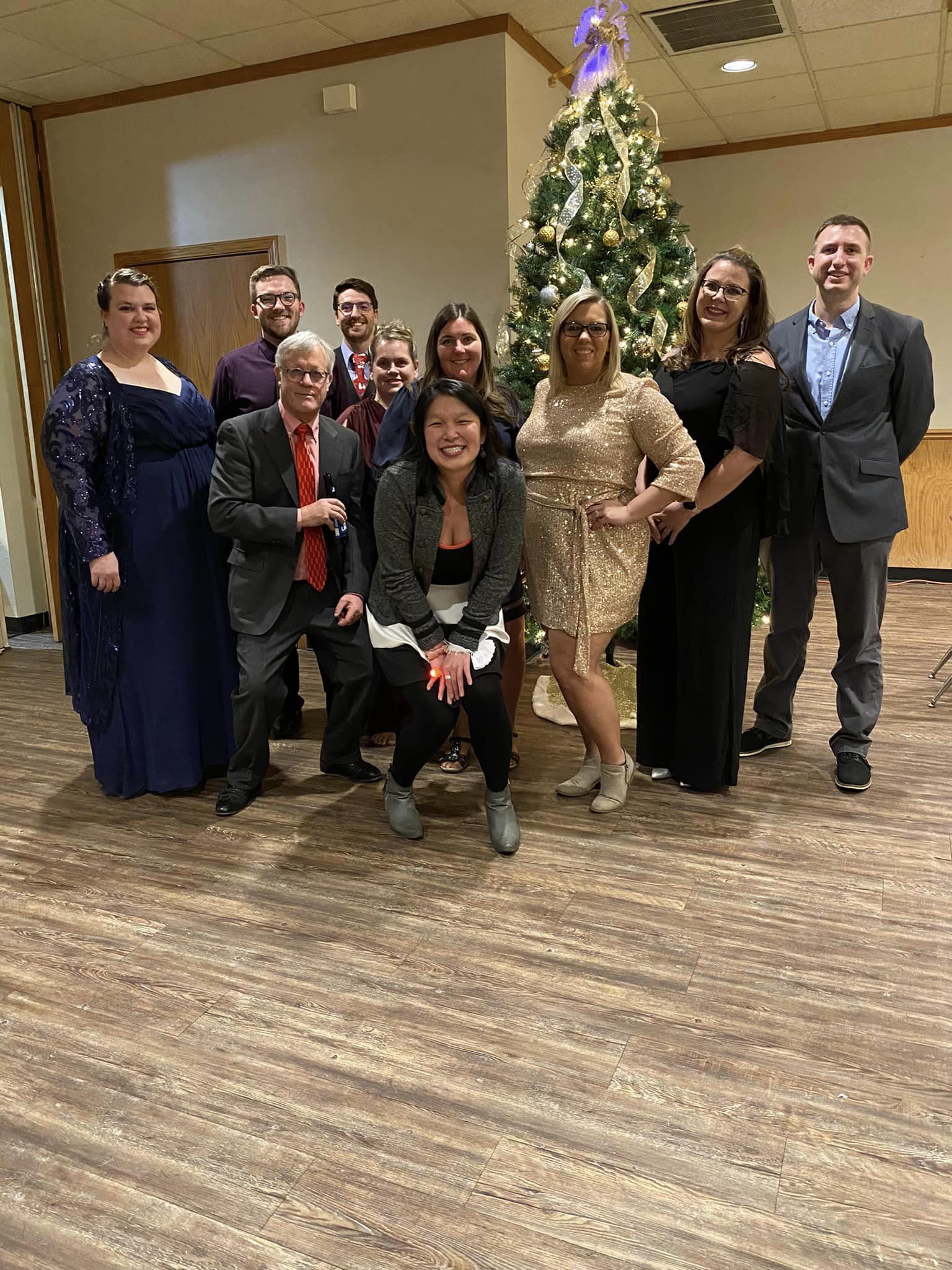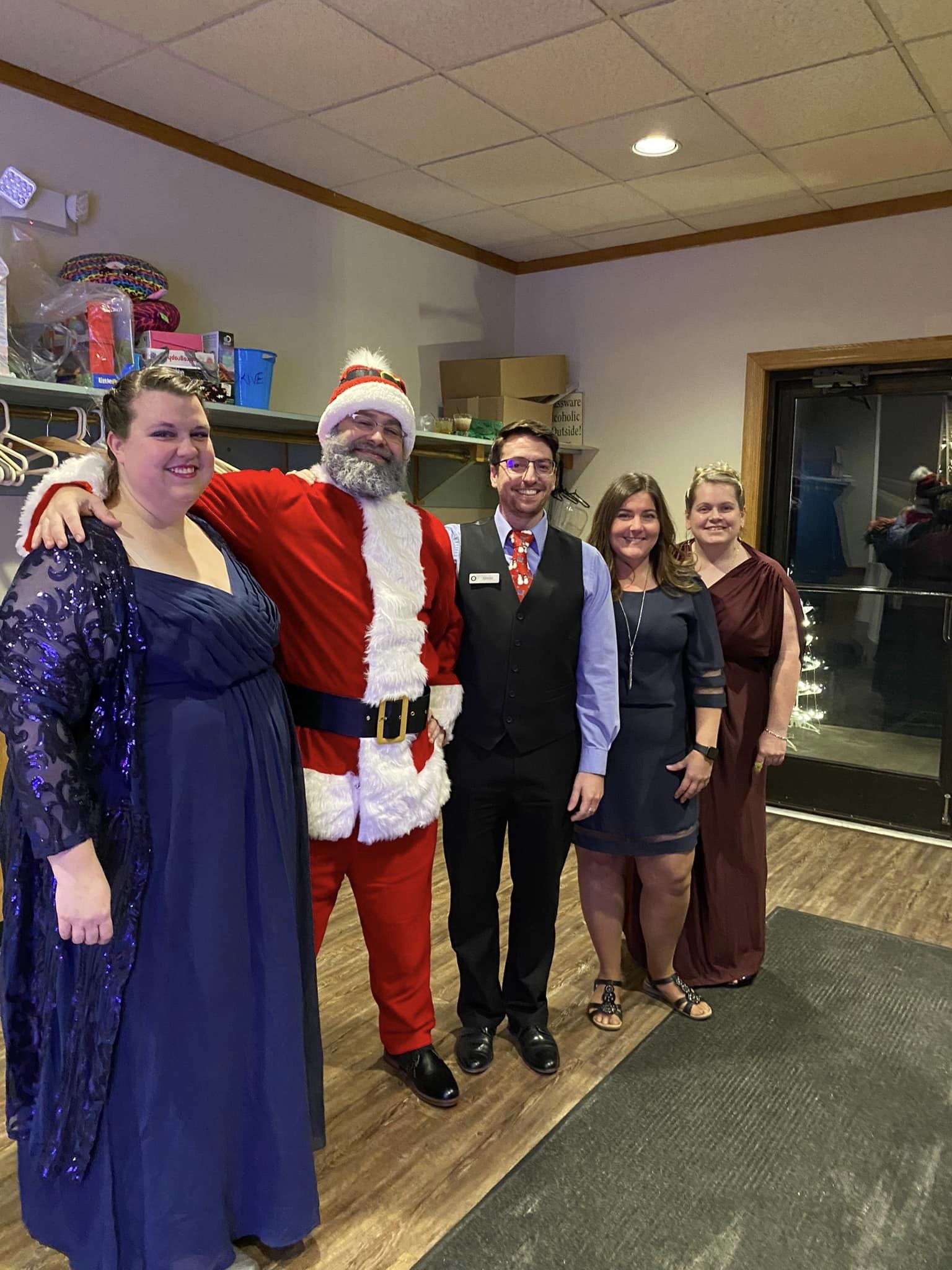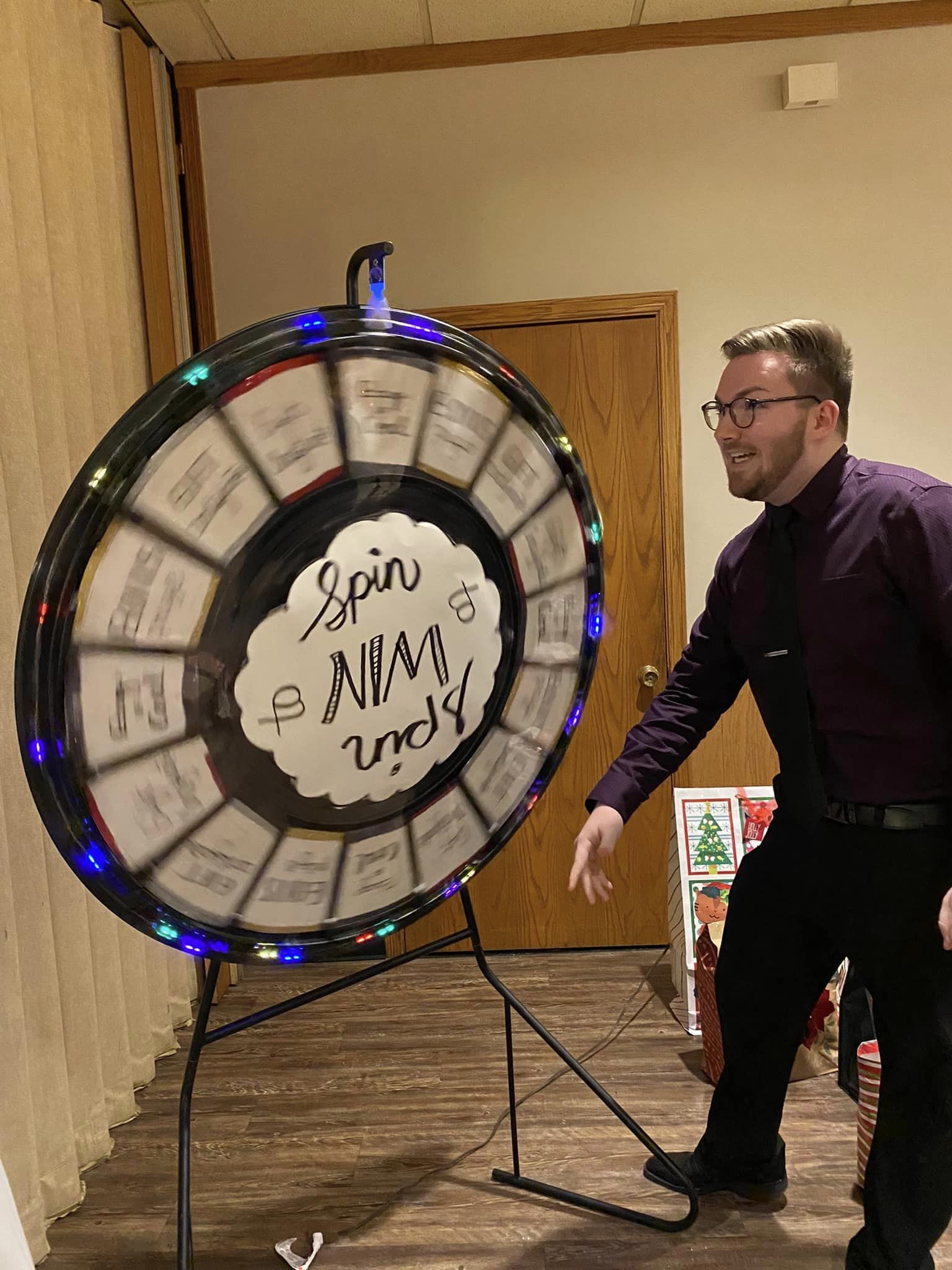 Concerts in the Park 2022
Co-sponsored along with Jones Law PLC, the Wave met at the Marina Park Bandshell where they enjoyed a BBQ, and live music from their sponsored performing artist, Unity the Band.  The MMYPs also collected monetary and non-monetary donations for the U.P. Foster Closet's Hygiene Drive.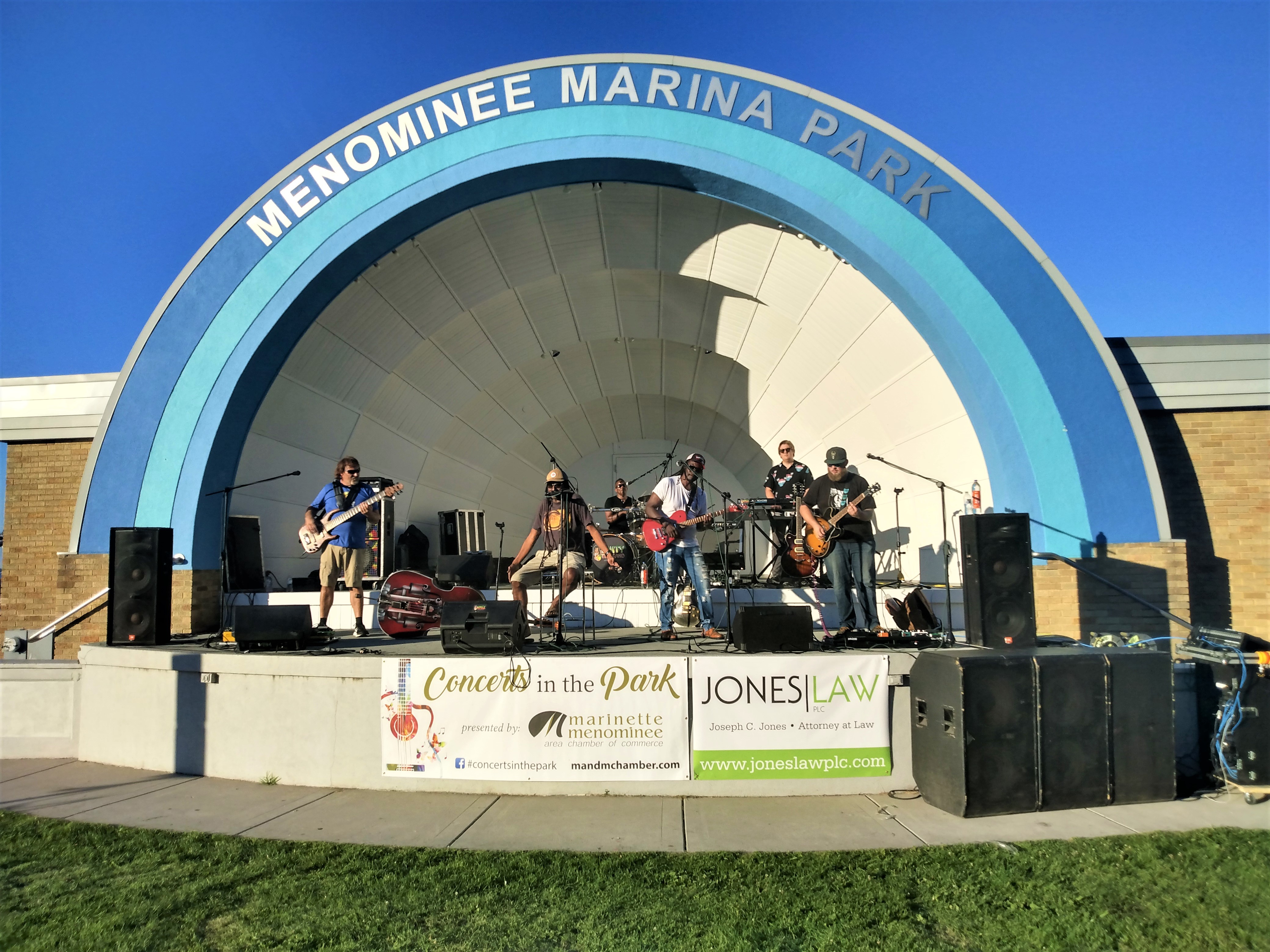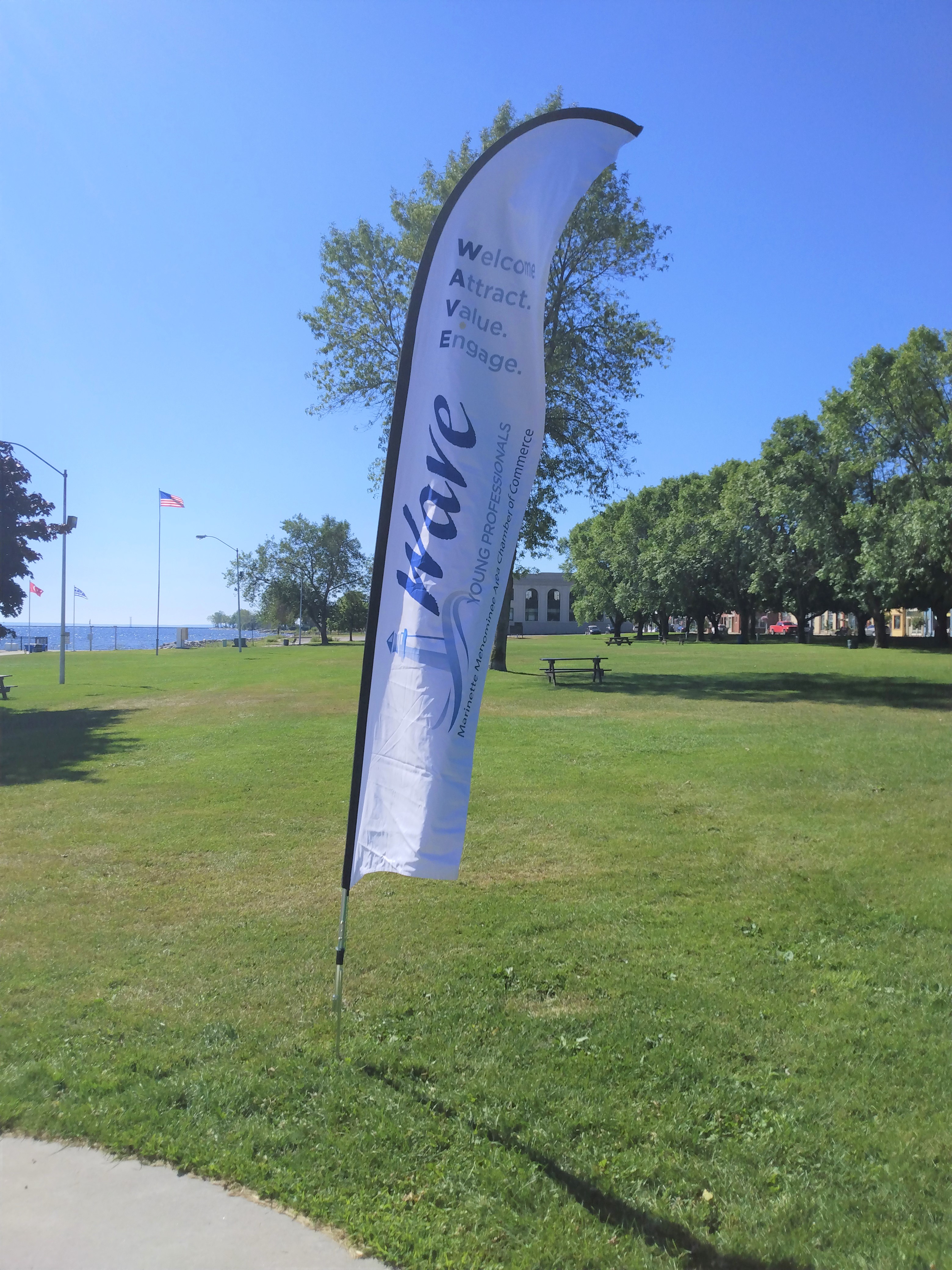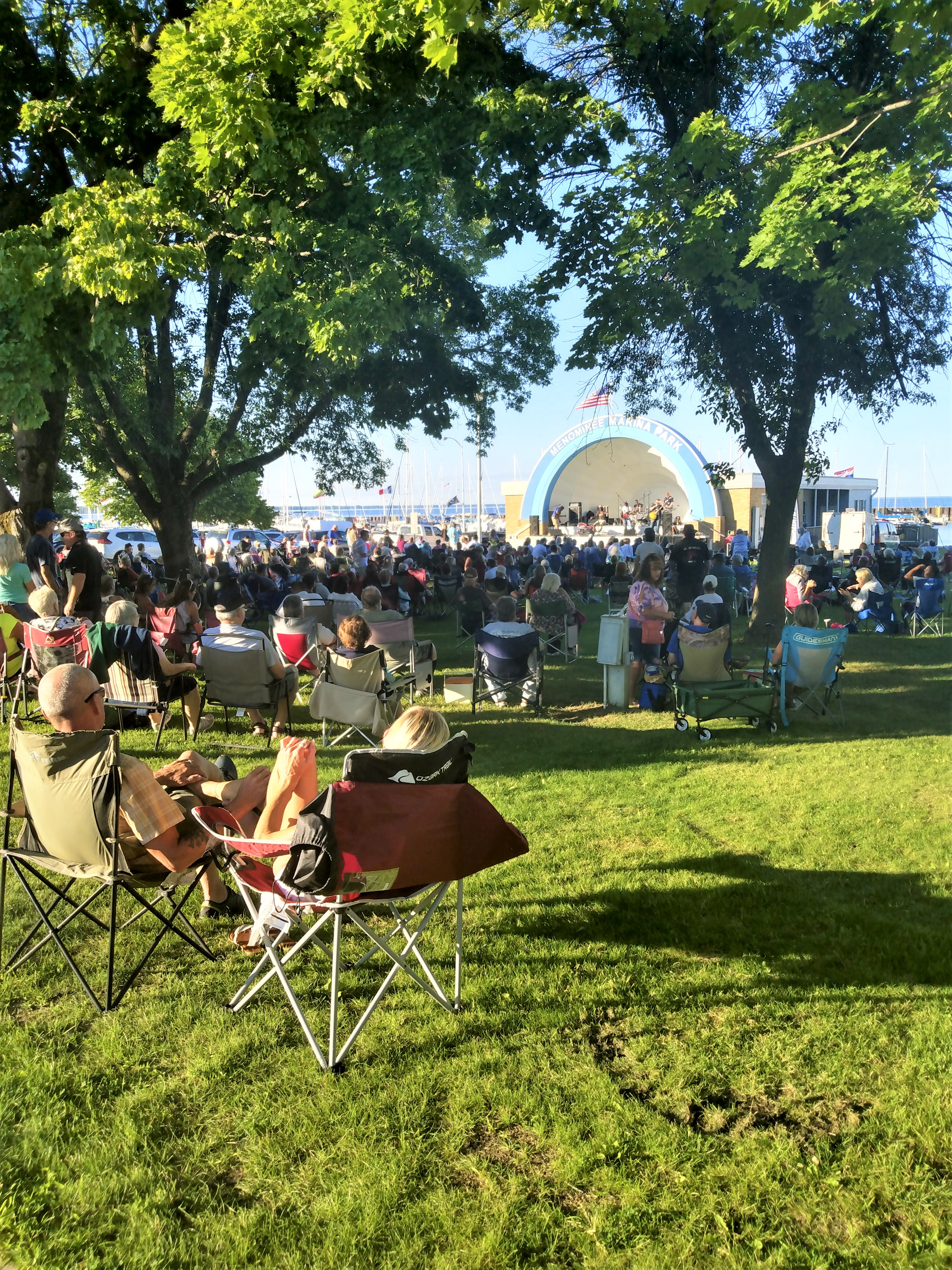 Intern On Boarding: June 17th, 2022
The Marinette Menominee Young Professionals and the M&M Chamber of Commerce along with, the NEW Manufacturing Alliance held an On Boarding event to welcome new Interns to our area! Before boarding their bus, Interns from area manufacturers were welcomed at the Chamber by Chamber Staff and Wave Young Professionals (Josh Jones, Adam Landenberger, and Chantel Stuppnig). 
Food and beverages were served, and Interns were able to hear from multiple guest speakers (Madison Darling and John Hofer, Provident Health Foundation; Jaqueline Nutter, JCI; Casey Hoffman, Community Involvement; Ann Franz, NEW Manufacturing Alliance; Jacqueline Boudreau, M&M Chamber of Commerce), as well as converse and meet one another.  After connecting at the Chamber, Interns and WAVE Members took off to explore Marinette and Menominee.  The Bus stopped at numerous locations for exploration before heading back to the Chamber for departure. 
On Behalf of all WAVE MMYP, and the Chamber of Commerce, we would like to thank NEW Manufacturing Alliance for their Partnership and for providing transportation, and also our Manufacturing Members that reached out and were able to give their Interns a grand welcoming; ChemDesign Products Inc., Fincantieri Marinette Marine, Kimberly Clark Corp., and Waupaca Foundry.  Thank you for your continued support!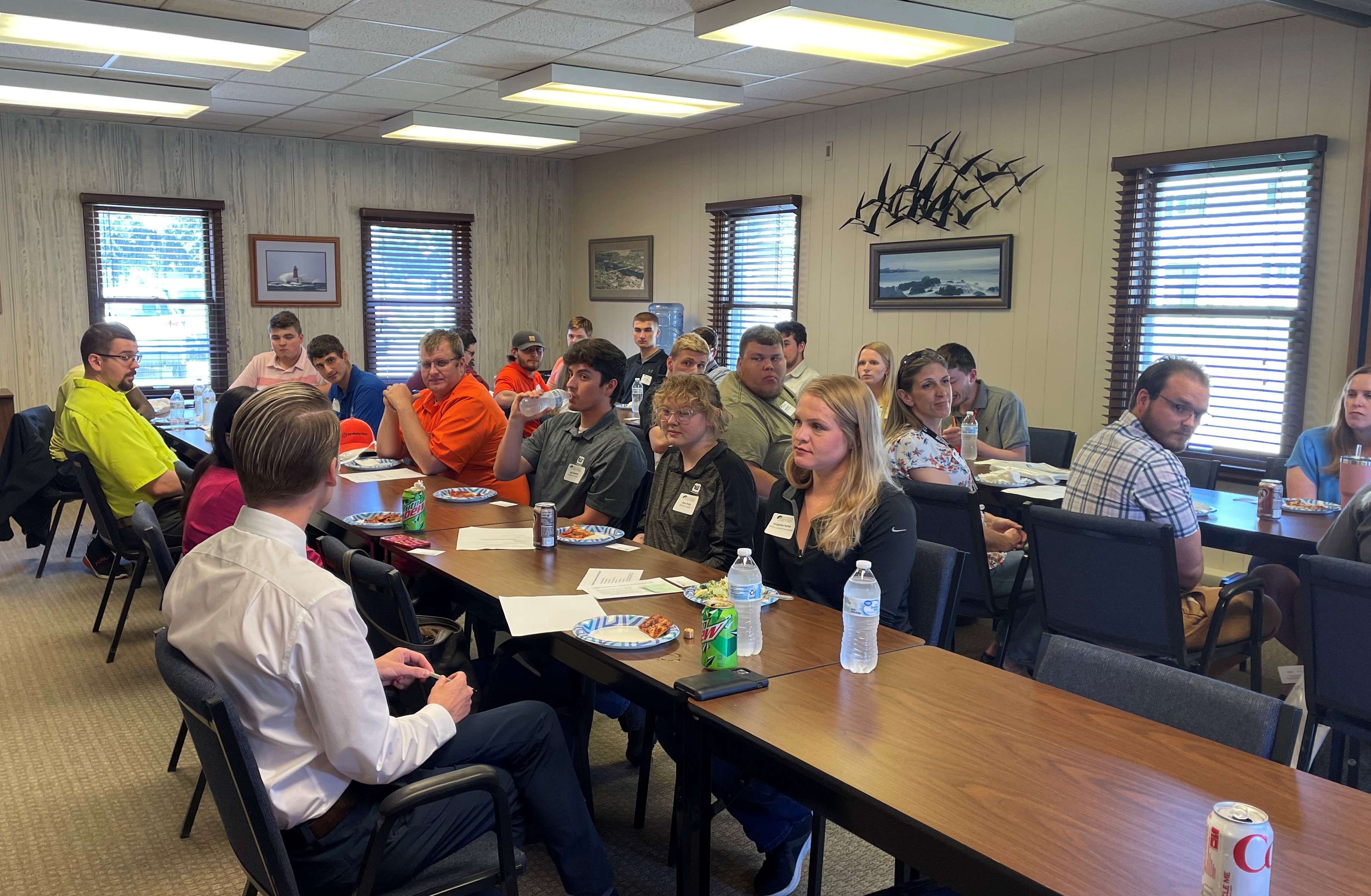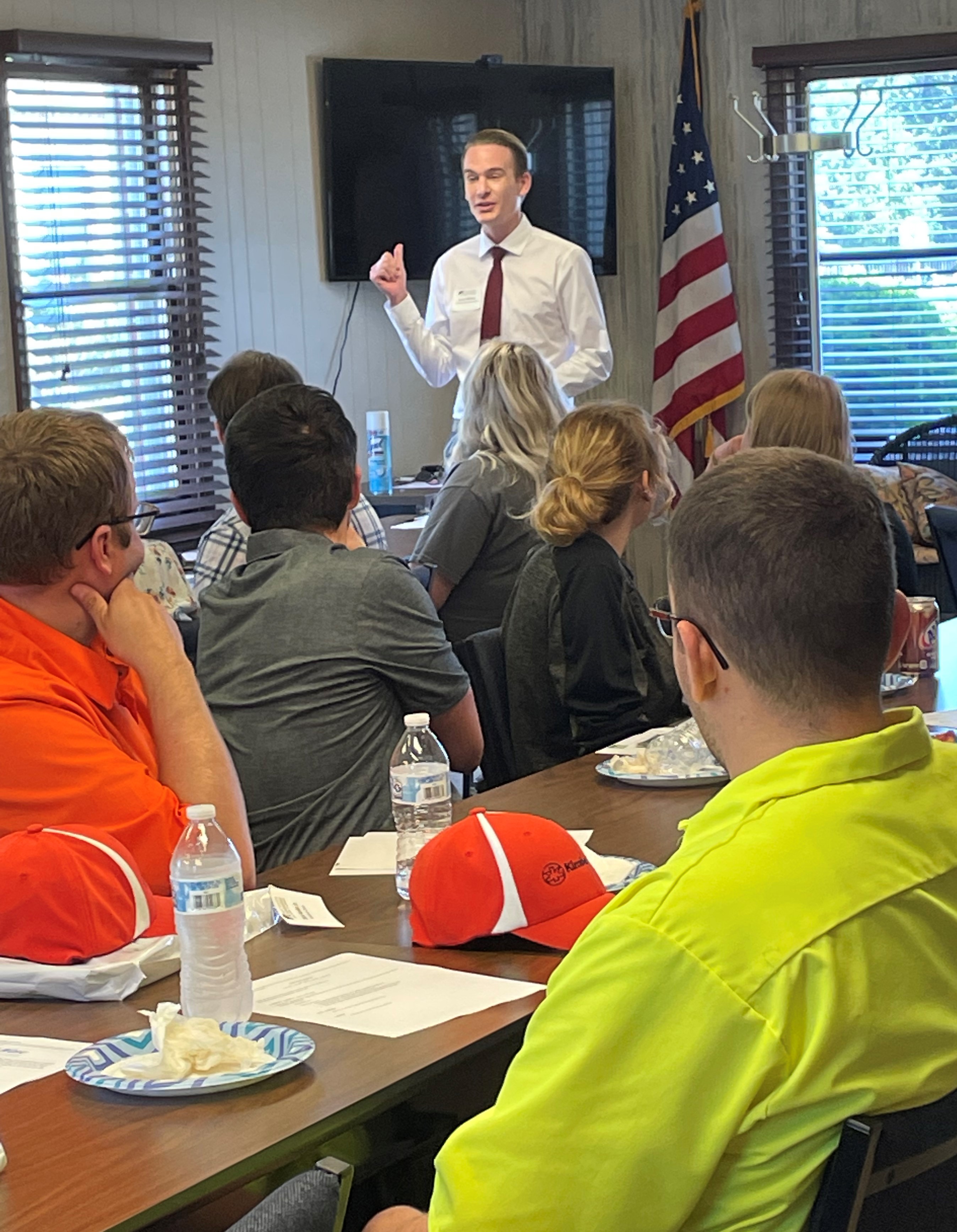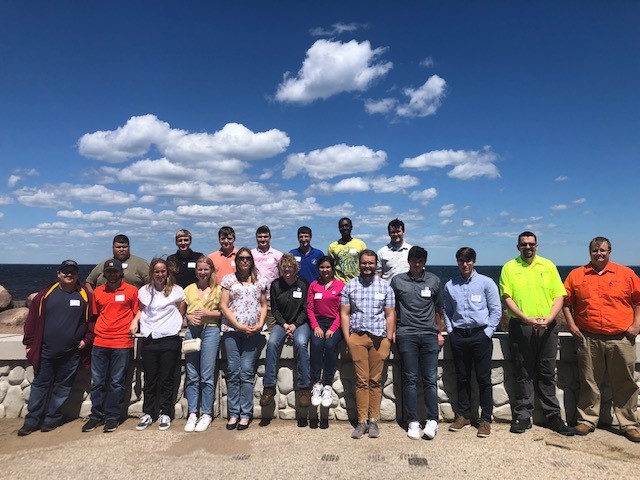 Free Movie Day 2022
Hosted by the Marinette Menominee Young Professionals, "Free Movie Day" was held for area residents at the Mariner Theater in efforts to collect non-perishable food items for the NewCap, Inc. Food pantry.