Ribbon Cuttings & Grand Openings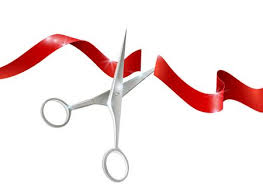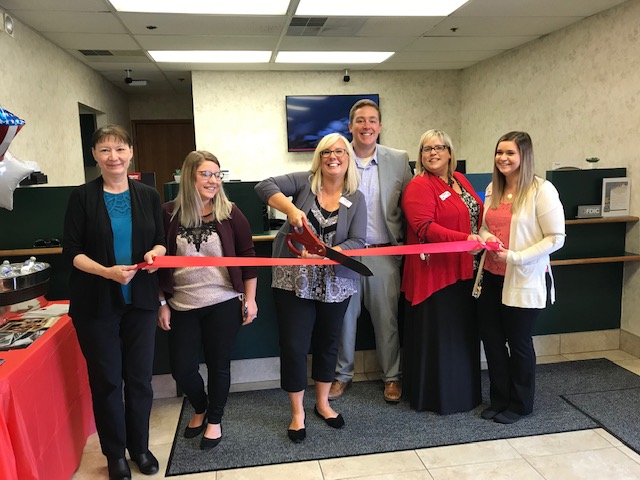 A ribbon cutting is recognition of your business's grand opening, changing its name, or highlighting major changes such as new management, remodeling, or a major expansion of facilities or services. A ribbon cutting also lets Chamber members know about your business and provides an opportunity to become acquainted with your services. As a service to members, the Chamber offers the Ribbon Cutting Program to our members at no charge . This is our way of welcoming you to the Marinette Menominee business community or recognizing your major changes.
The Chamber of Commerce offers ribbon cuttings to our members for the following :
- Less than one year in business
- Offering new products or services
- Relocating or remodeled businesses
- Under new ownership
- Under special circumstances as approved
by the Board of Directors
Ribbon Cutting Procedure
The Chamber will;
Notify the following-
Respective Mayor
Ambassadors
Dignitaries from area-alderperson, county executive, Chamber Board President, and board members
New Build or remodel- notify architect builder or owner
Formalize an agenda

Representatives
Making the award presentation
Receiving the award presentation
Opening Remarks- Board President or Chamber Director
Introduction of Mayor
Mayor Remarks
Introduction of County Executive
County Congratulates
Presentation of Award
Response- From the person giving the ribbon cutting
Ribbon Cutting
Closing Remarks- Board President or Chamber Director
We will provide scissors, ribbon and plaque.  Organization should contact the newspaper.  Refreshments and water/beverages are to be served. The Best time to hold a ribbon cutting is around noon early in the week so that the Ambassadors can attend, and others will take their lunch hour.
Ribbon Cuttings may be held Monday thru Thursday between the hours of 9:00am and 4:00pm, except when other chamber events are scheduled. Ribbon Cuttings generally take approximately 20-30 minutes but can be customized for your business and to accommodate your event.
If you are interested in having the Chamber help you host a Ribbon Cutting, please contact the Chamber office at contact us or 715-735-6681. Successful events are well-planned, attract business people, community leaders, your key business contacts, and friends and neighbors.
Marinette Welcome Center: June 22nd, 2023