How to Host a Business after Hours Event
Held bi-monthly, on the third Tuesday from 5 to 6:30 p.m., Business after Hours offers Hosts a chance to promote their businesses and take their message to other chamber members in a relaxed atmosphere.
Typically, Business after Hours is hosted by one or two businesses at a restaurant, country club or at their place of business.
Following are our preferred hospitality members with whom you may choose to partner with:
Applejack's Bar & Grill
Dome Lanes
Embers 1871
Ironworks on Main
Jack's Fresh Market
La Cabana (Marinette)
Little River County Club
McDonald's
Mickey Lu Bar-B-Q
Ogden Club
Riverside Golf Club
Subway
The Bagel Shoppe & Cafe
Walmart
The Business after Hours sponsor is responsible for the following:

• Ample room for parking
• Providing a check-in table, two chairs and a waste paper basket
• Providing refreshments (Light Hor d'eourves/ and Beverages)
• Supplying at least one door prize
• Providing marketing literature, or other information about their business
• If providing a cash bar with beer, wine or soda, the host site must have a valid beverage license
If music is provided, we encourage a background music scenario so that guests may speak and hear without having to talk "over" the music
The Chamber will;
• Handle all reservations made by Chamber Members
• Staff a check-in table with Chamber employees
• Provide host with an estimated attendance approximately 24 hours before event
• Supply name tags for guests to fill out
• Provide host with attendee business cards at the end of the event
• Contact the Host with any information necessary for a great event prior to the event
If you would like to learn more about hosting a Business After Hours, please contact us.
Phone: 715-735-6681 Ext: 202
Email:  amanda.zahnow@mandmchamber.com
Business After Hours 2023 Photo Gallery
The Four Seasons Island Resort: Dickinson Area Chamber of Commerce Collaboration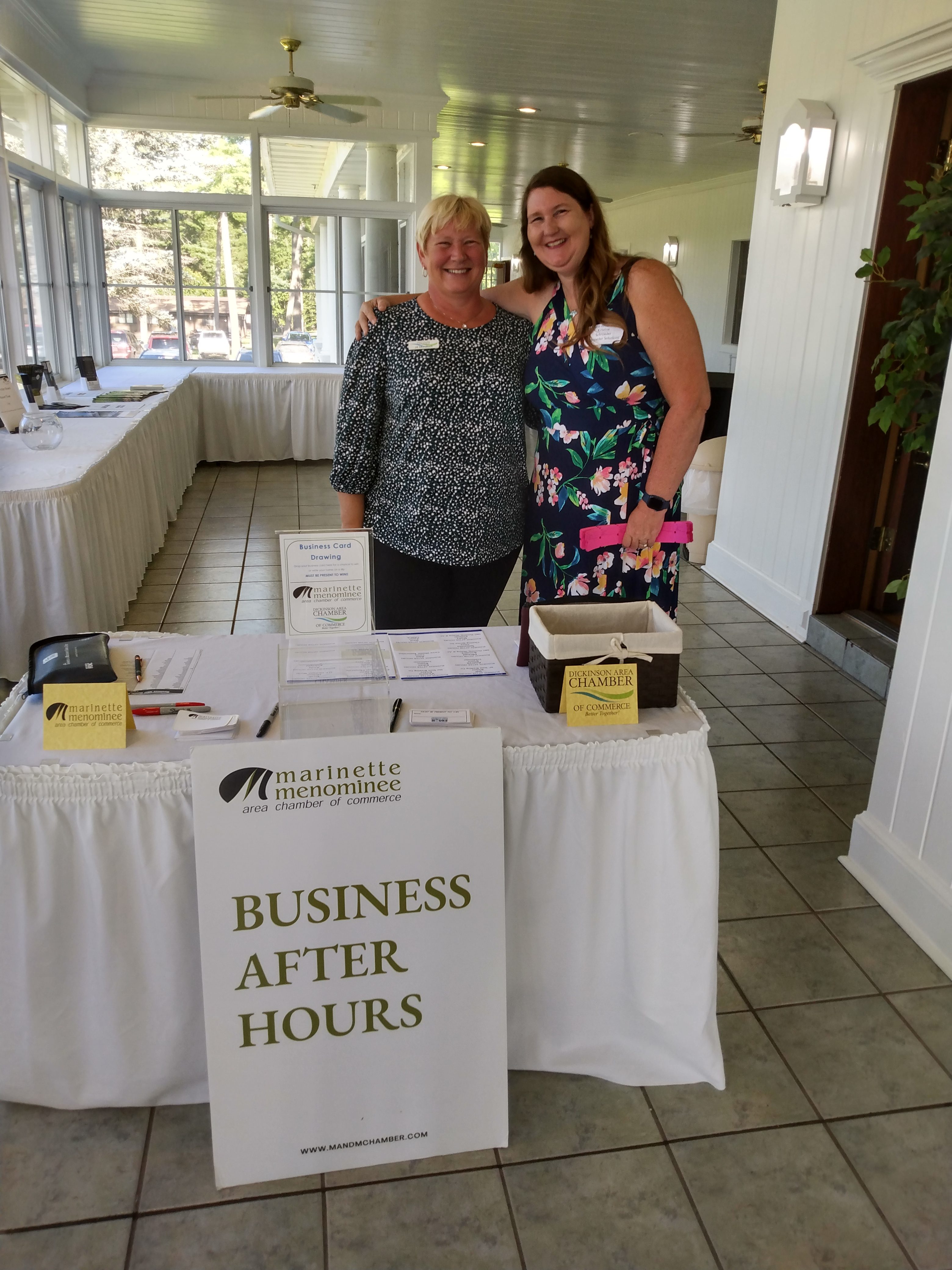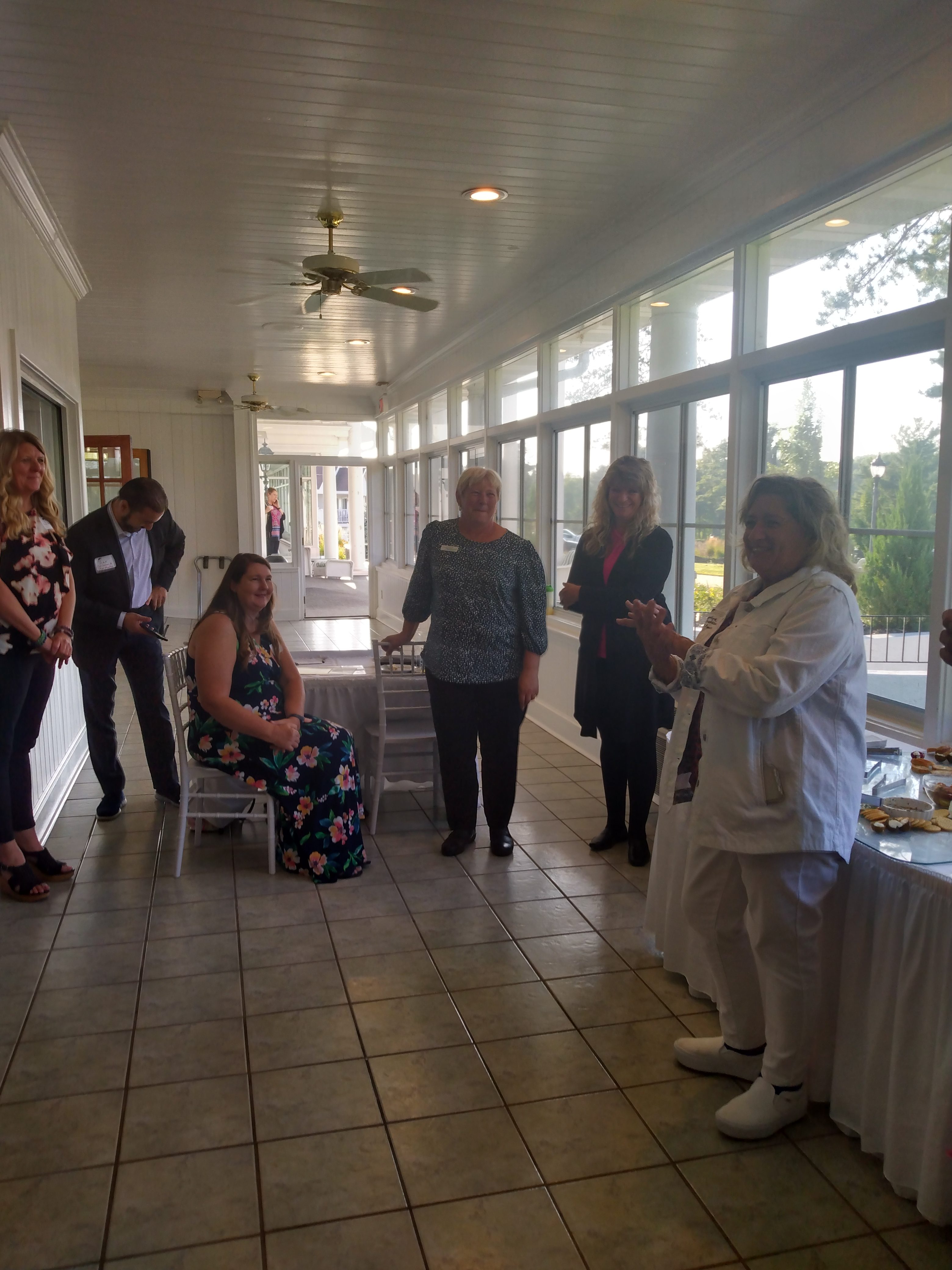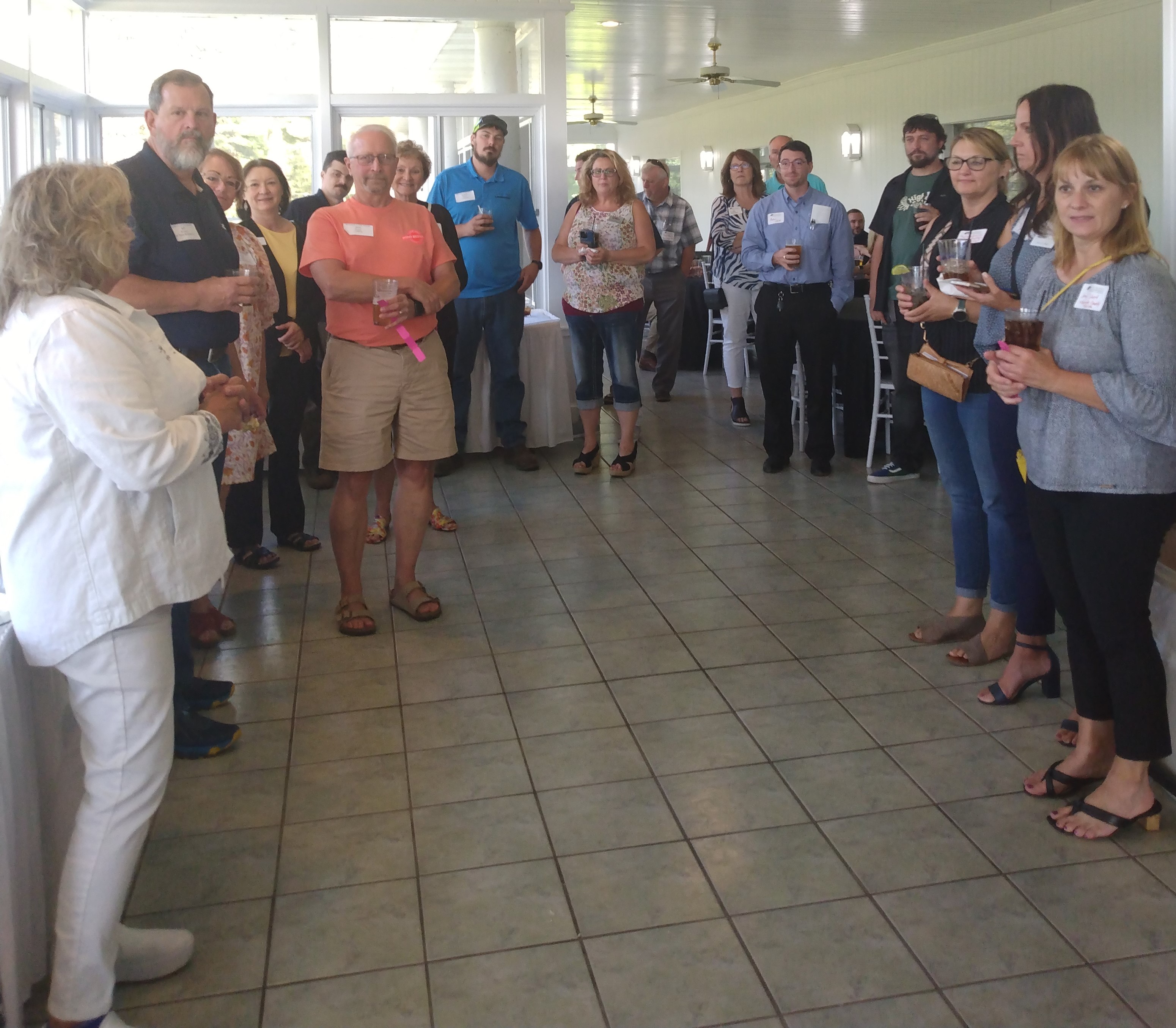 Michigan Planners & Hinterland Advisors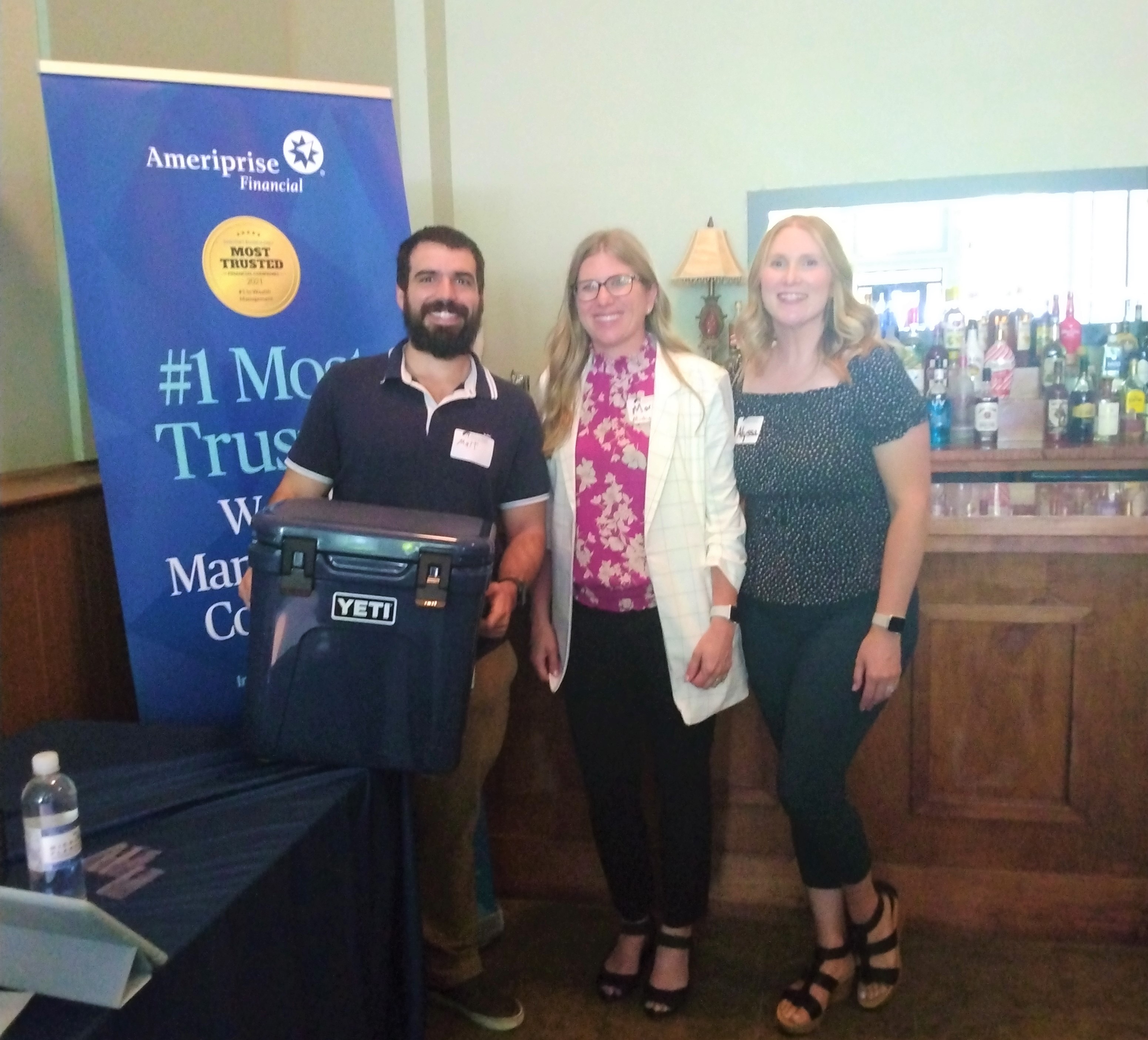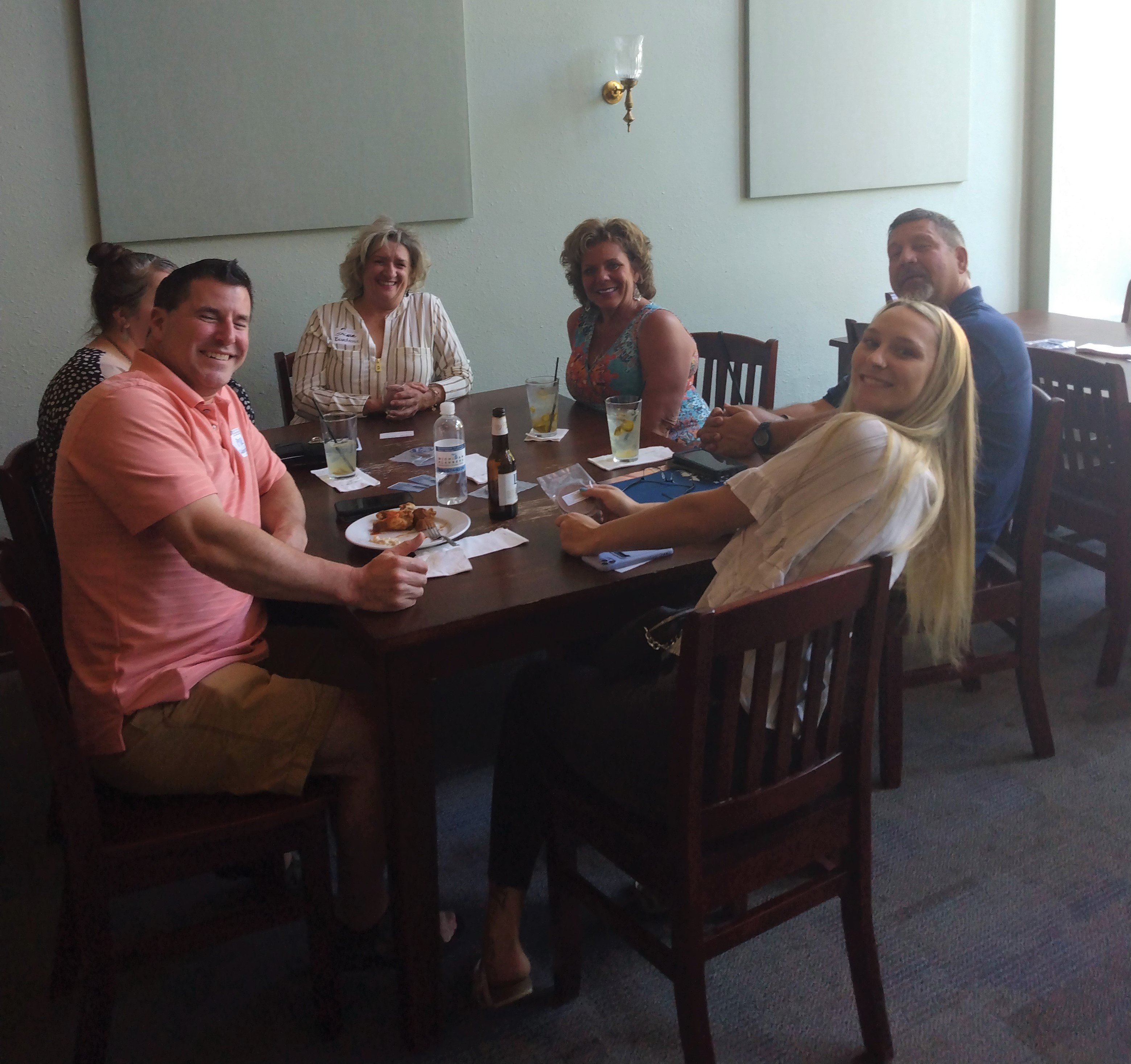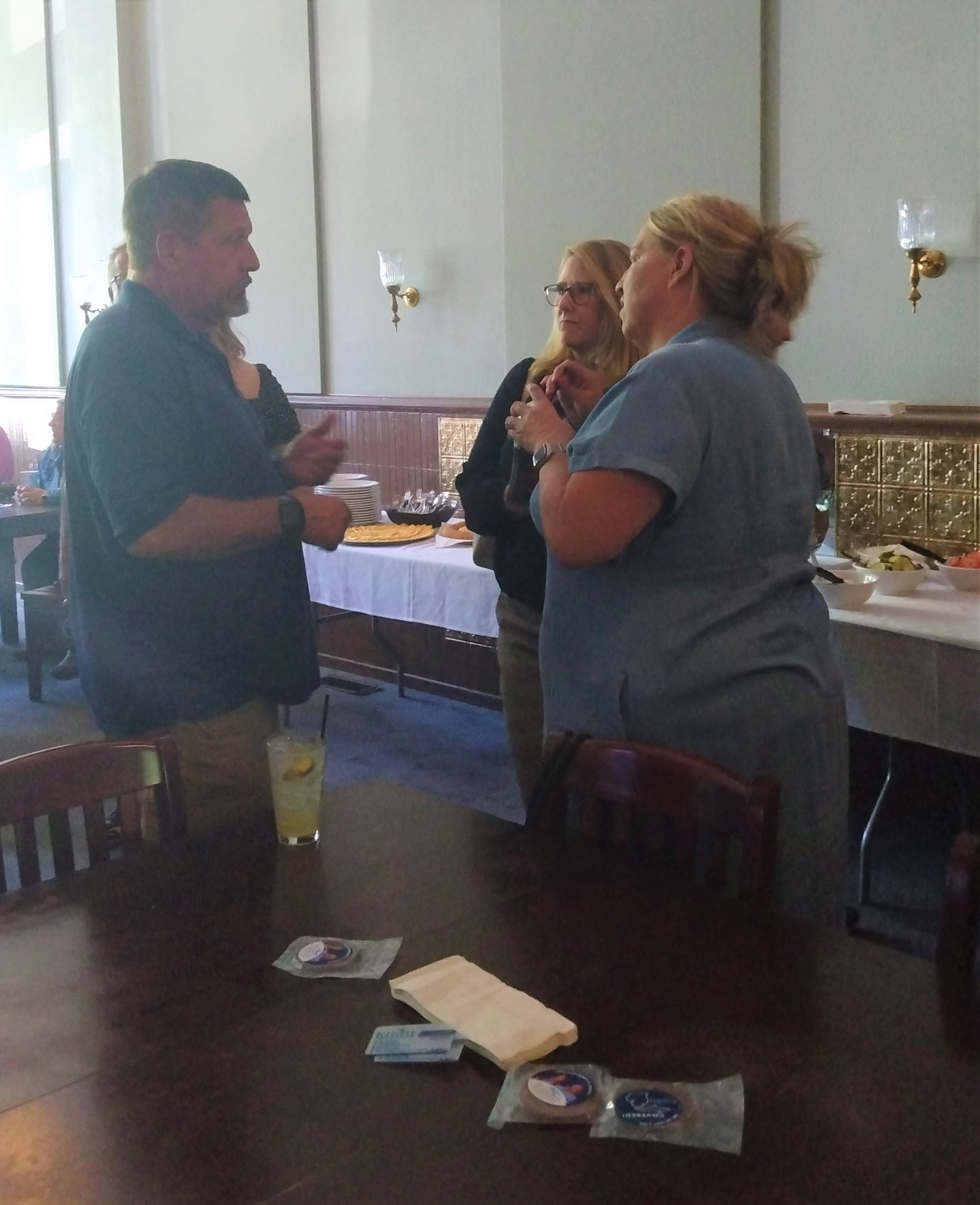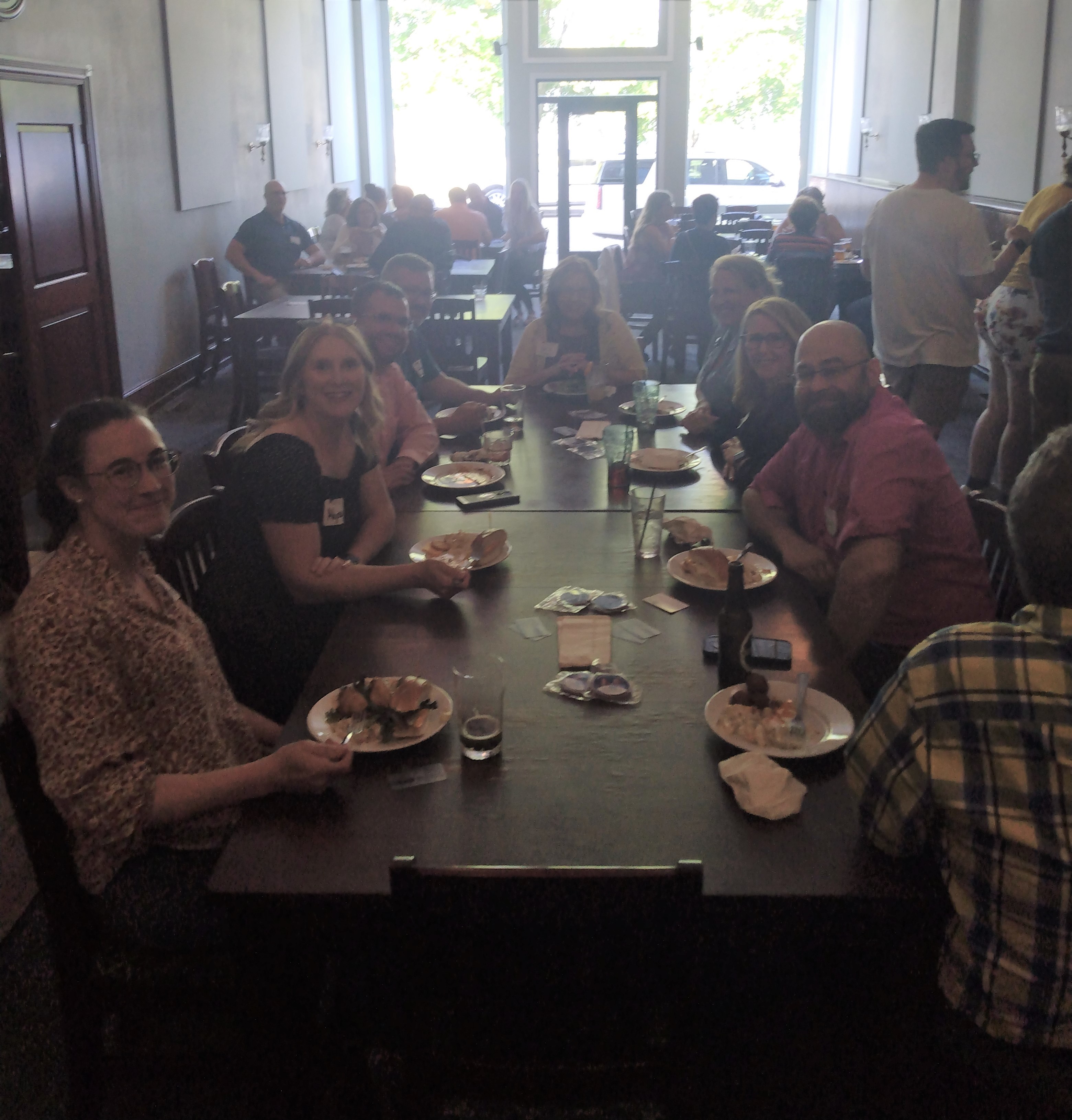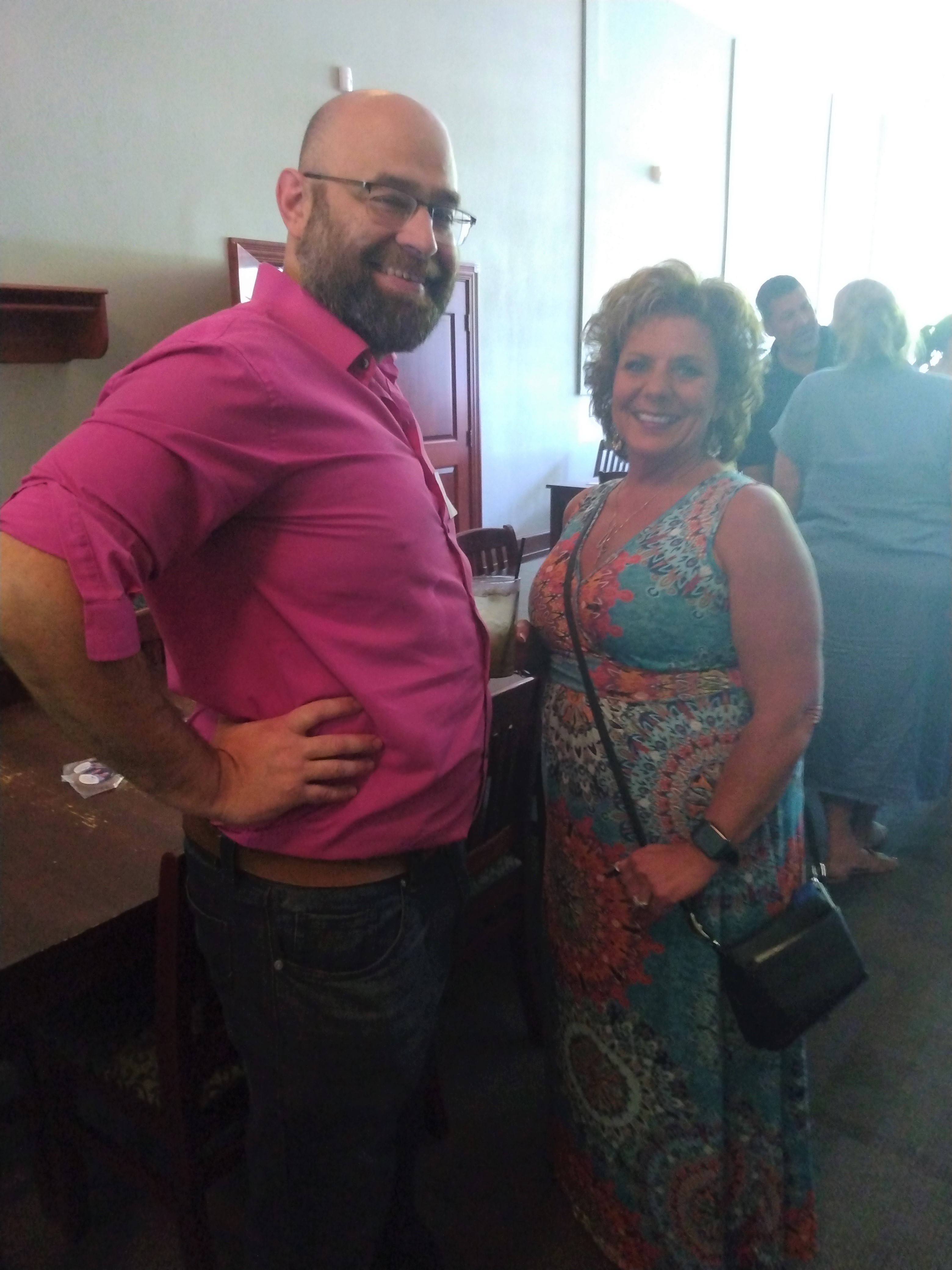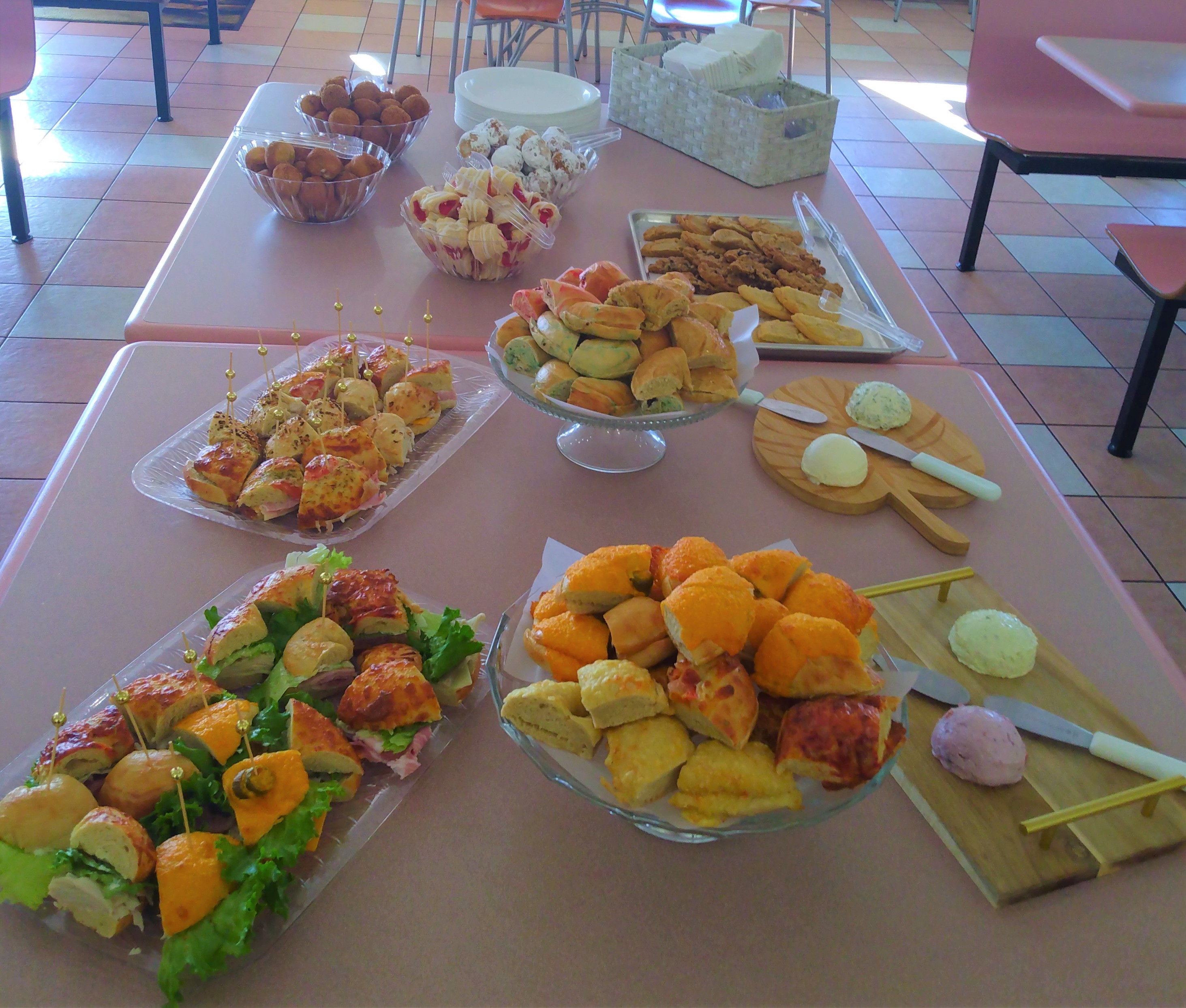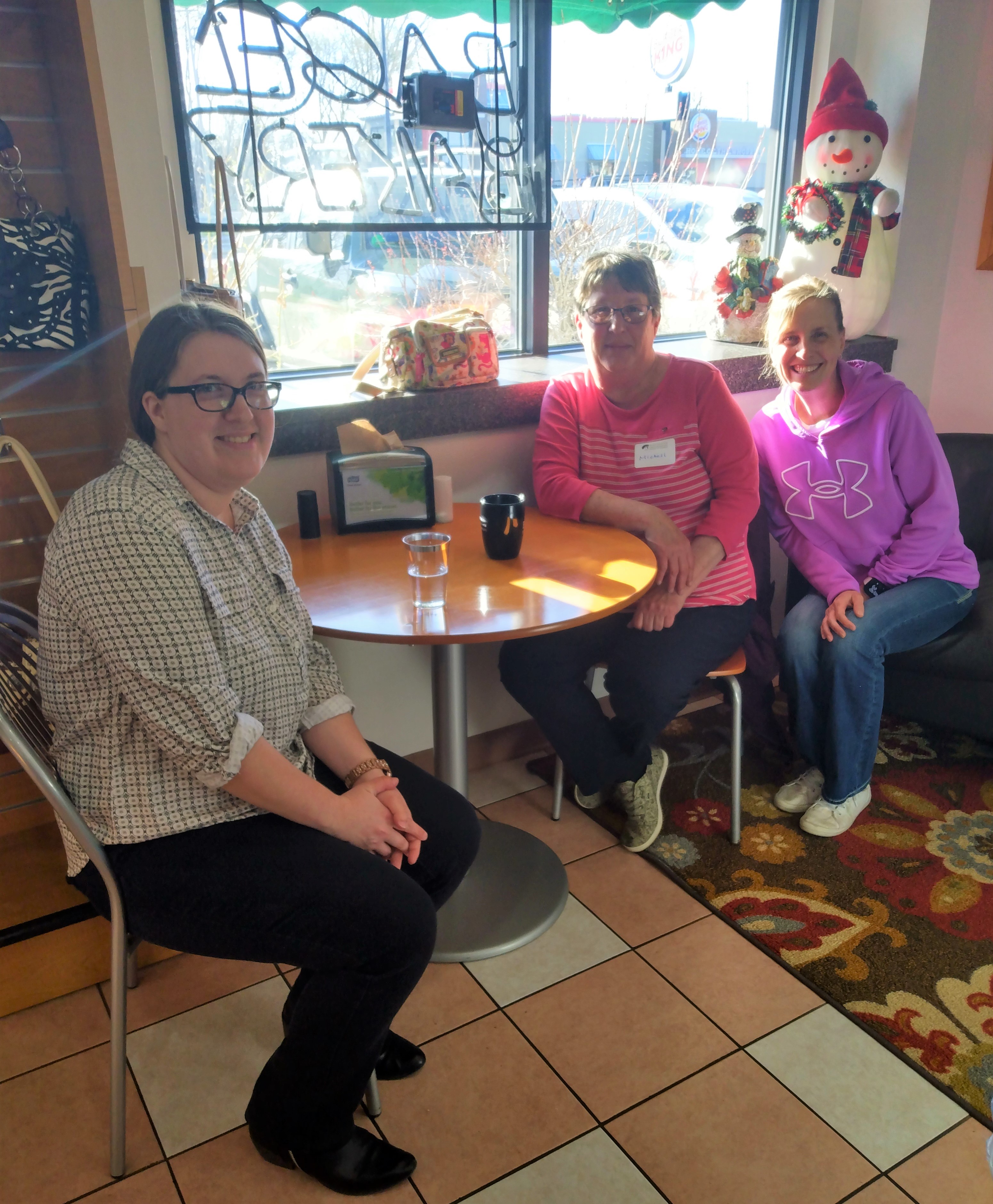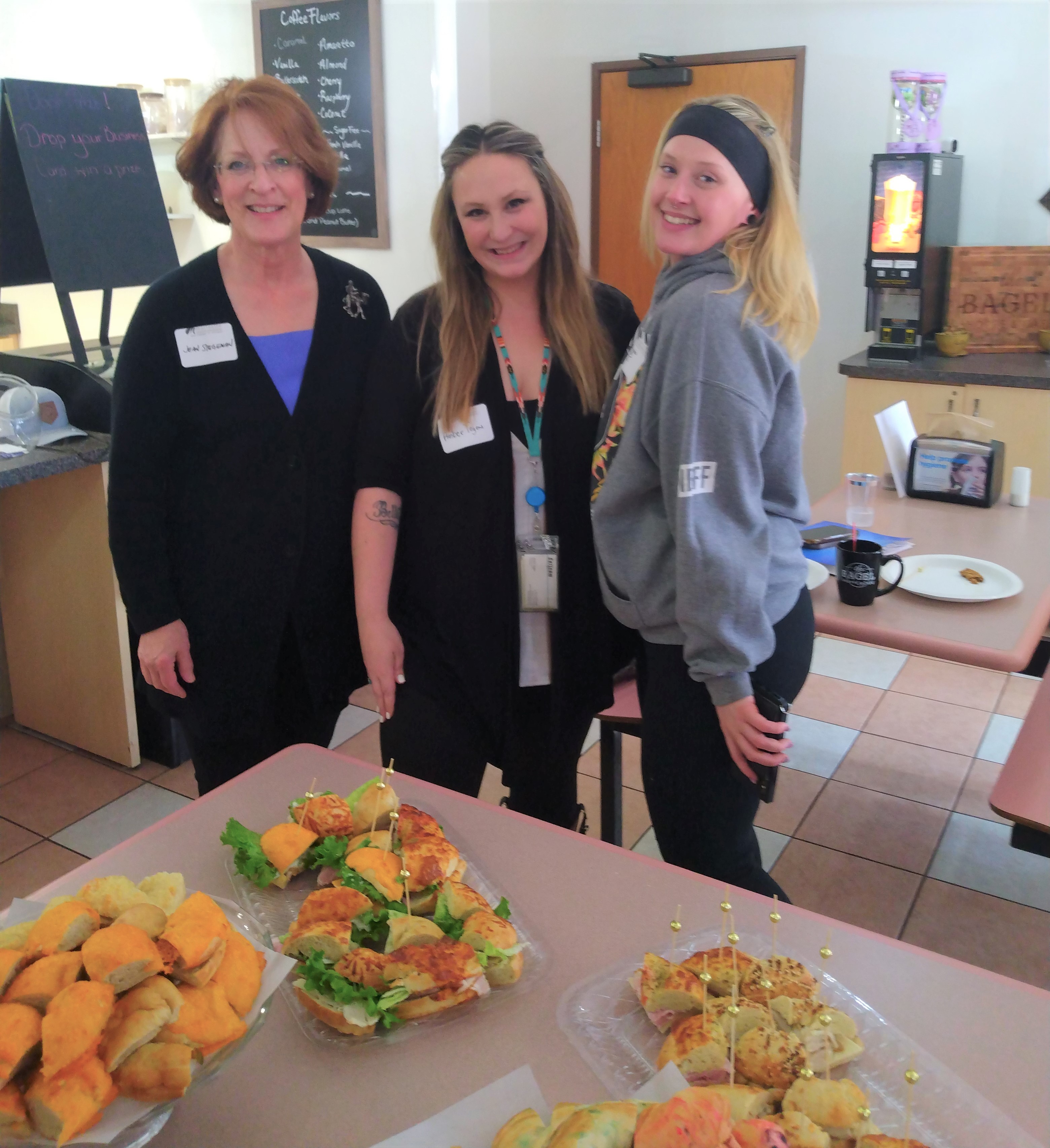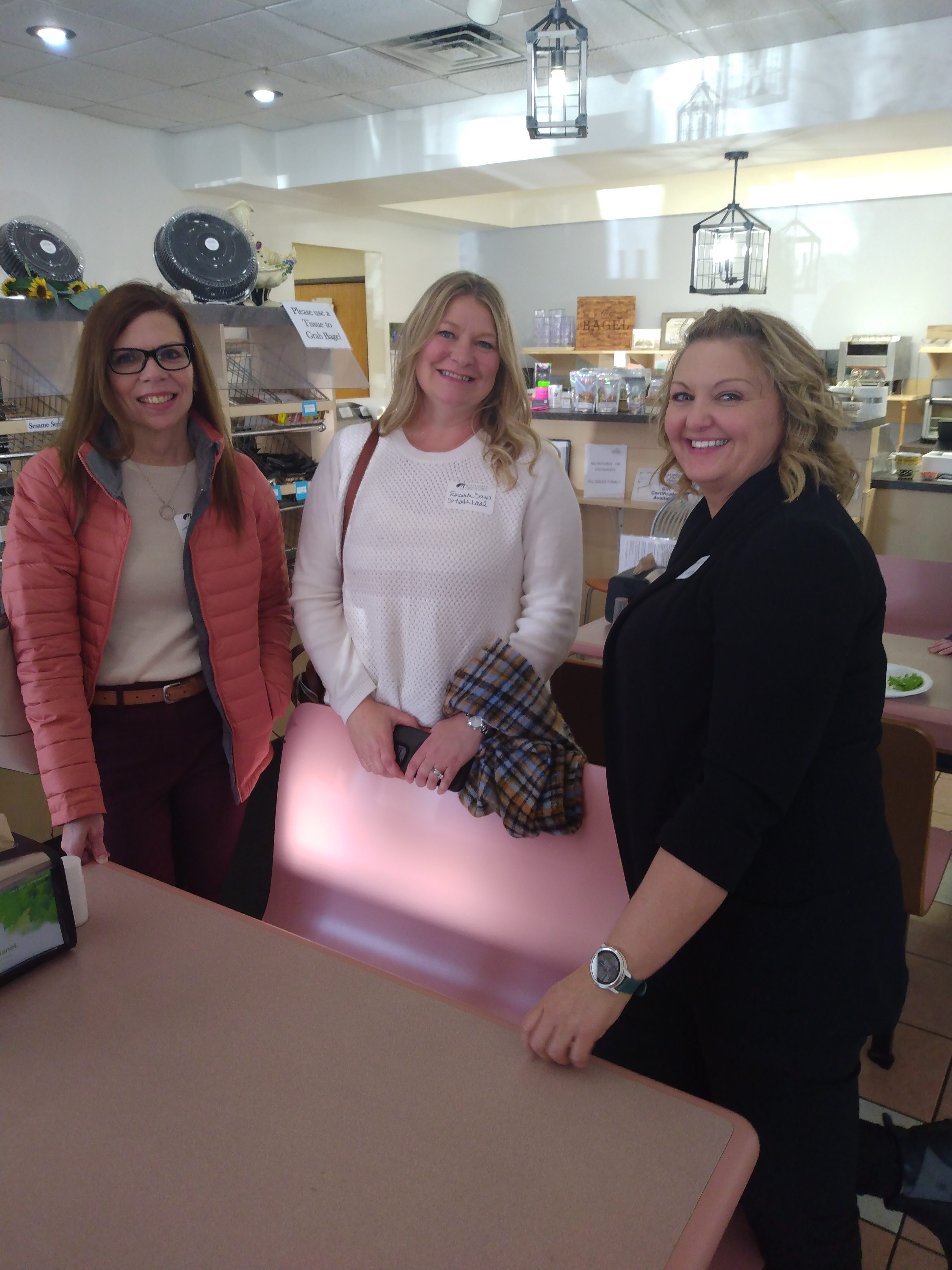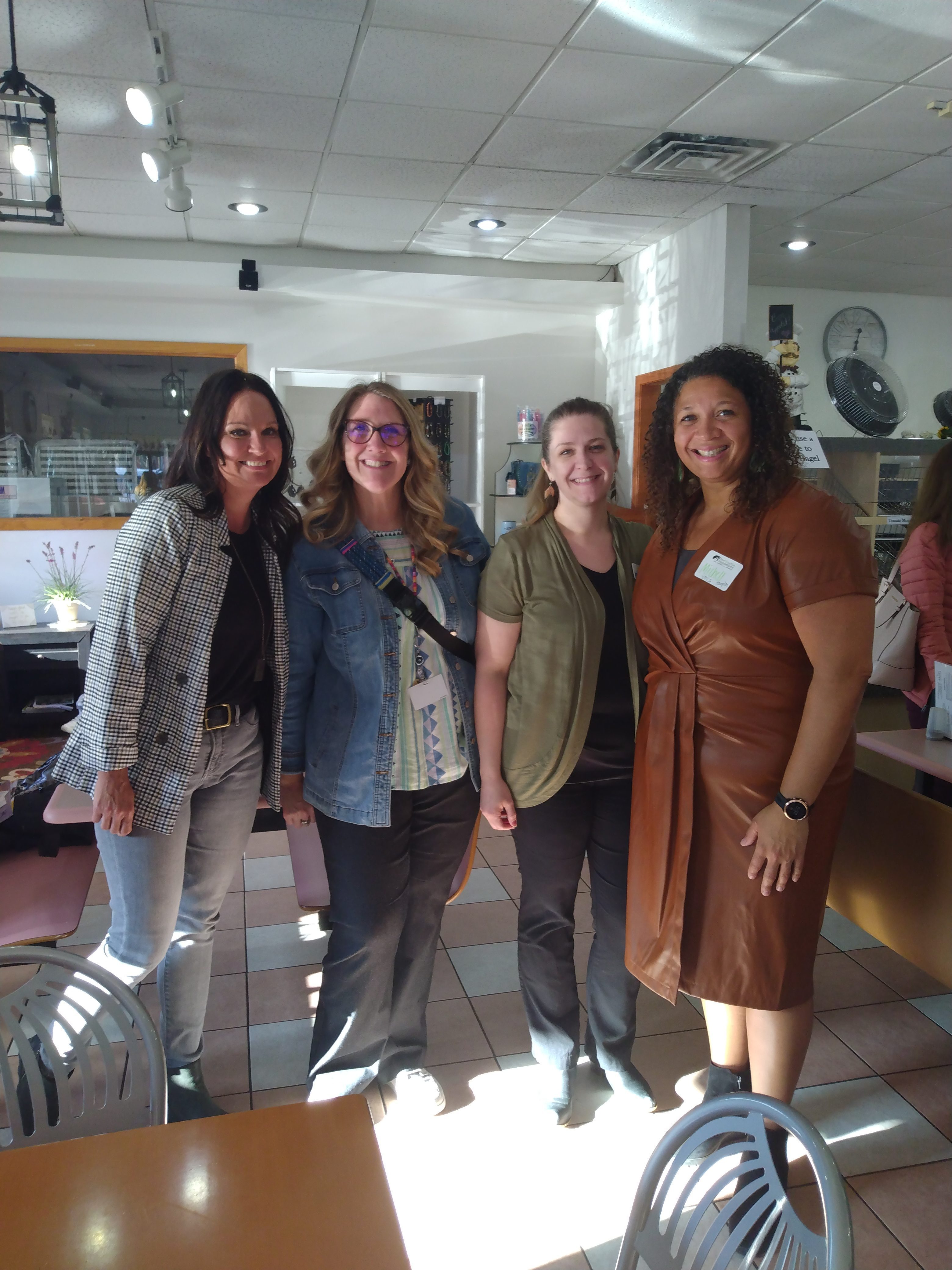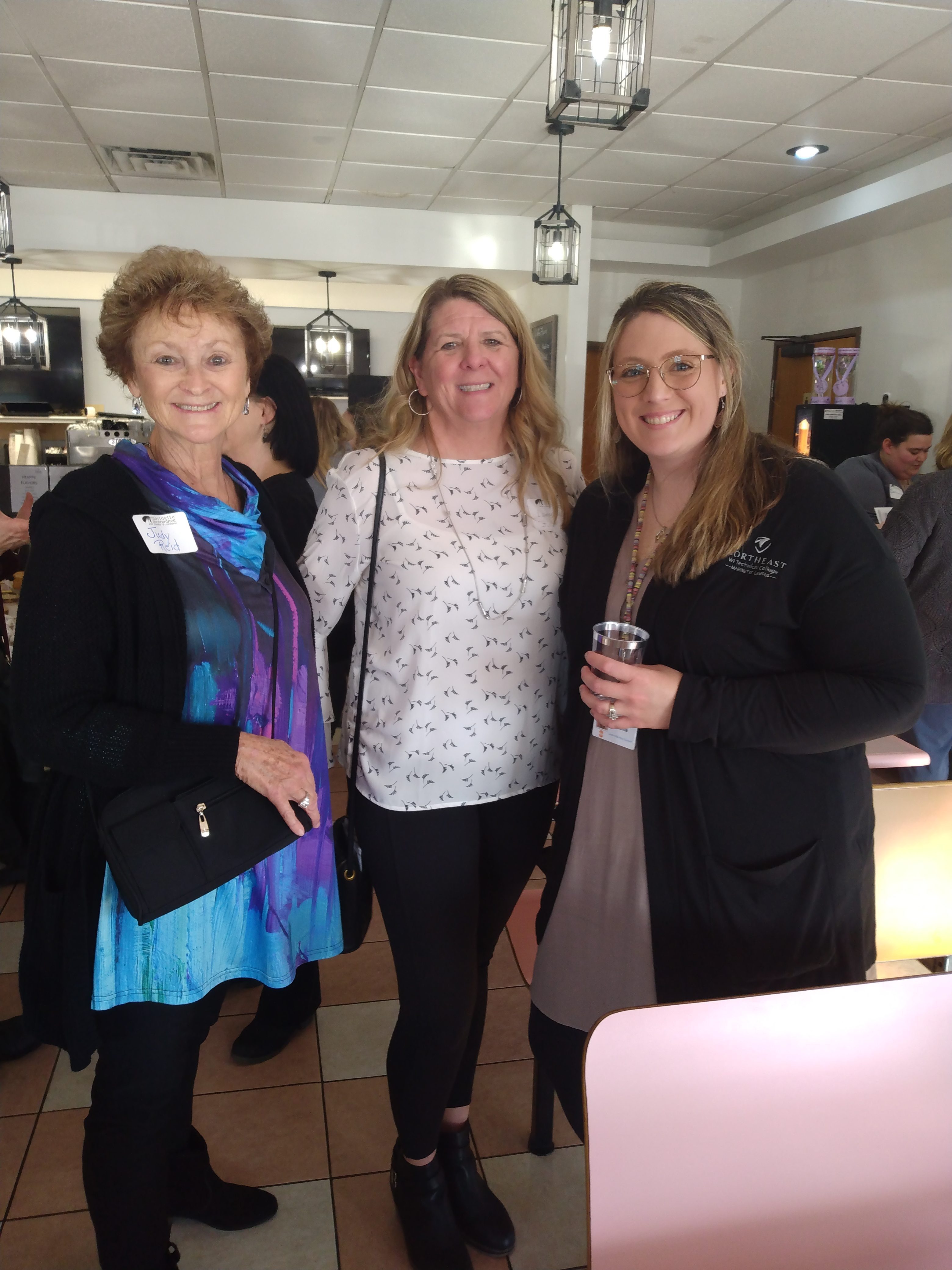 Biehl Bridges to Recovery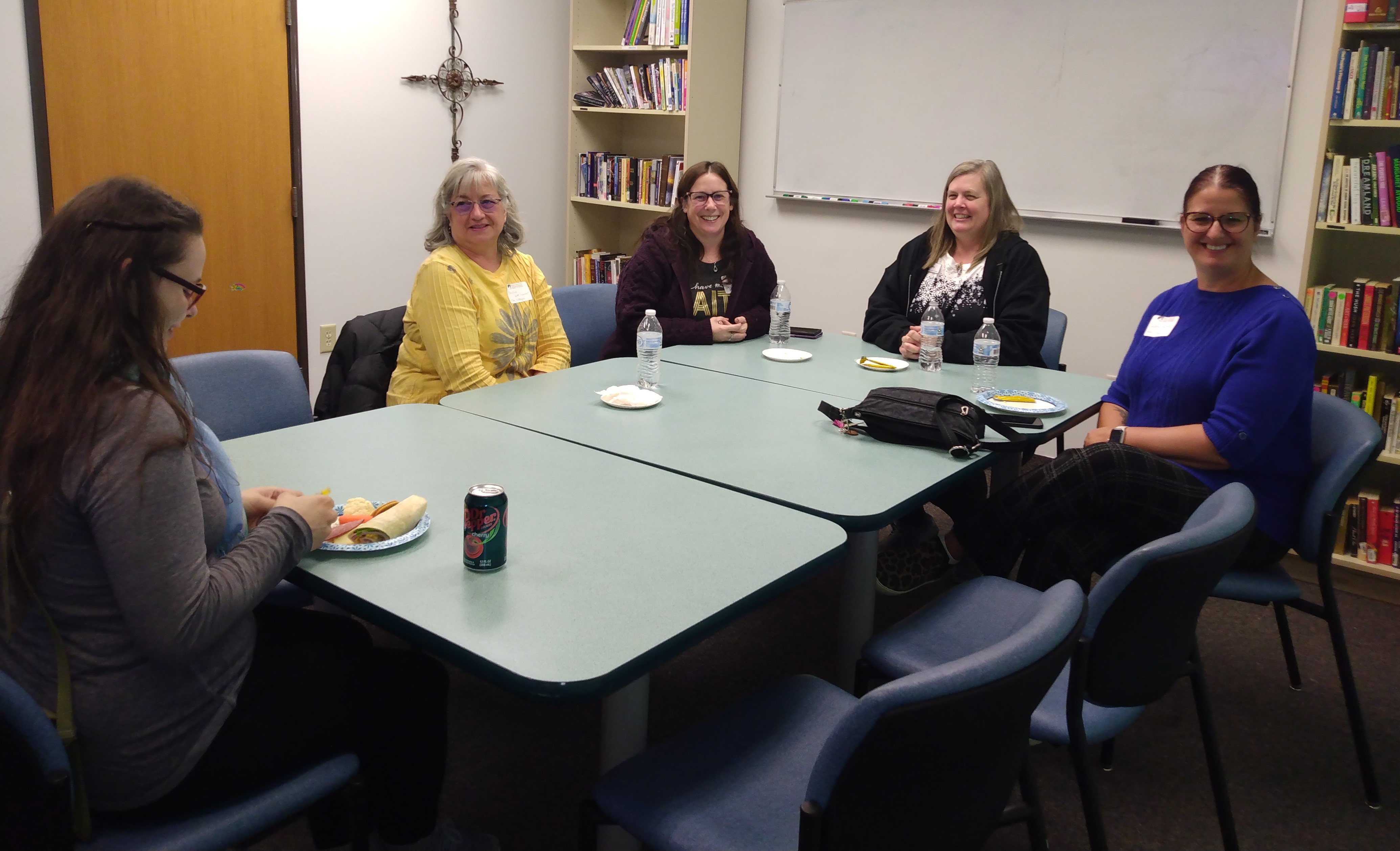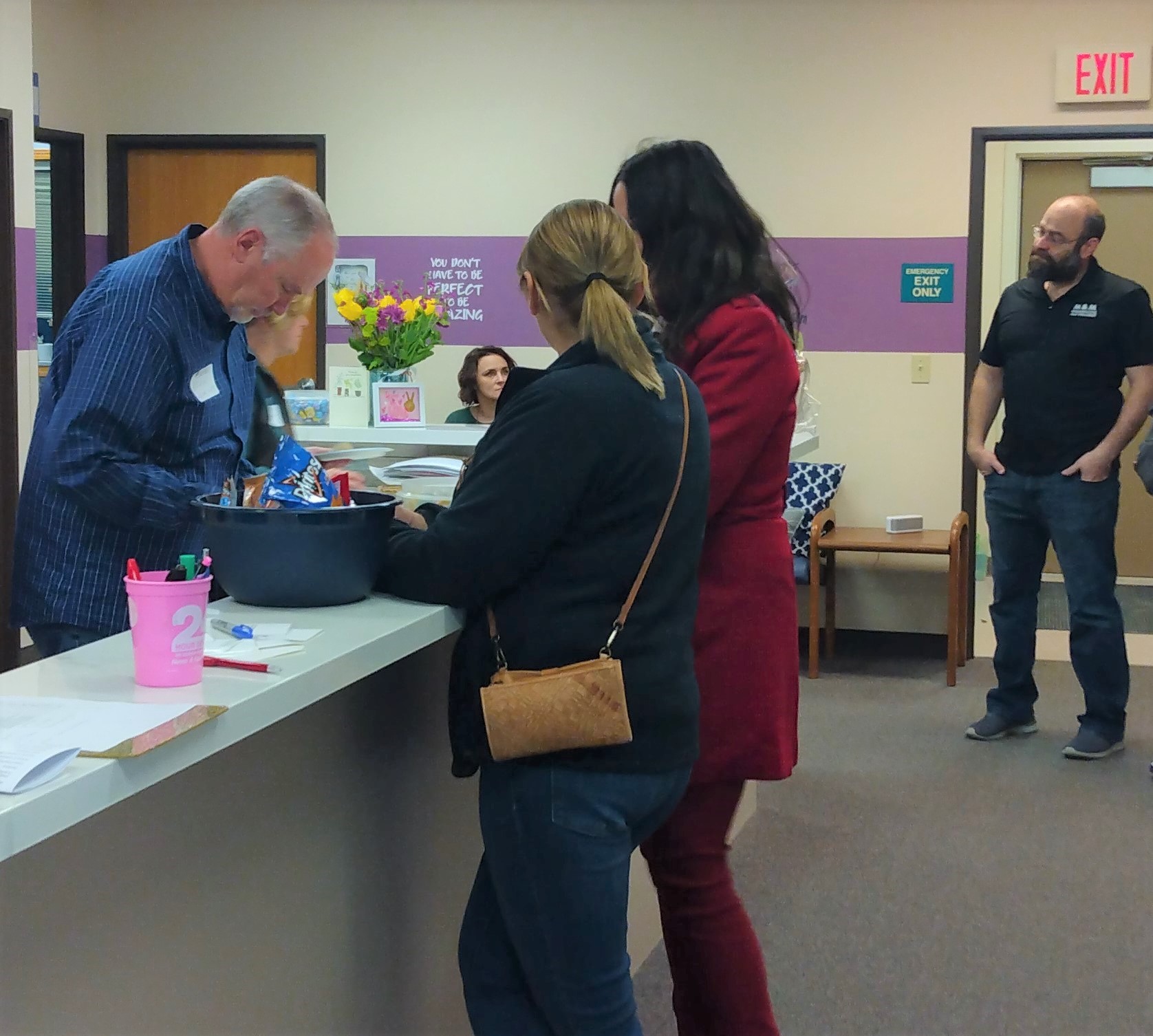 Business After Hours 2022 Photo Gallery
April: Catholic Charities of the Diocese of Green Bay (Marinette)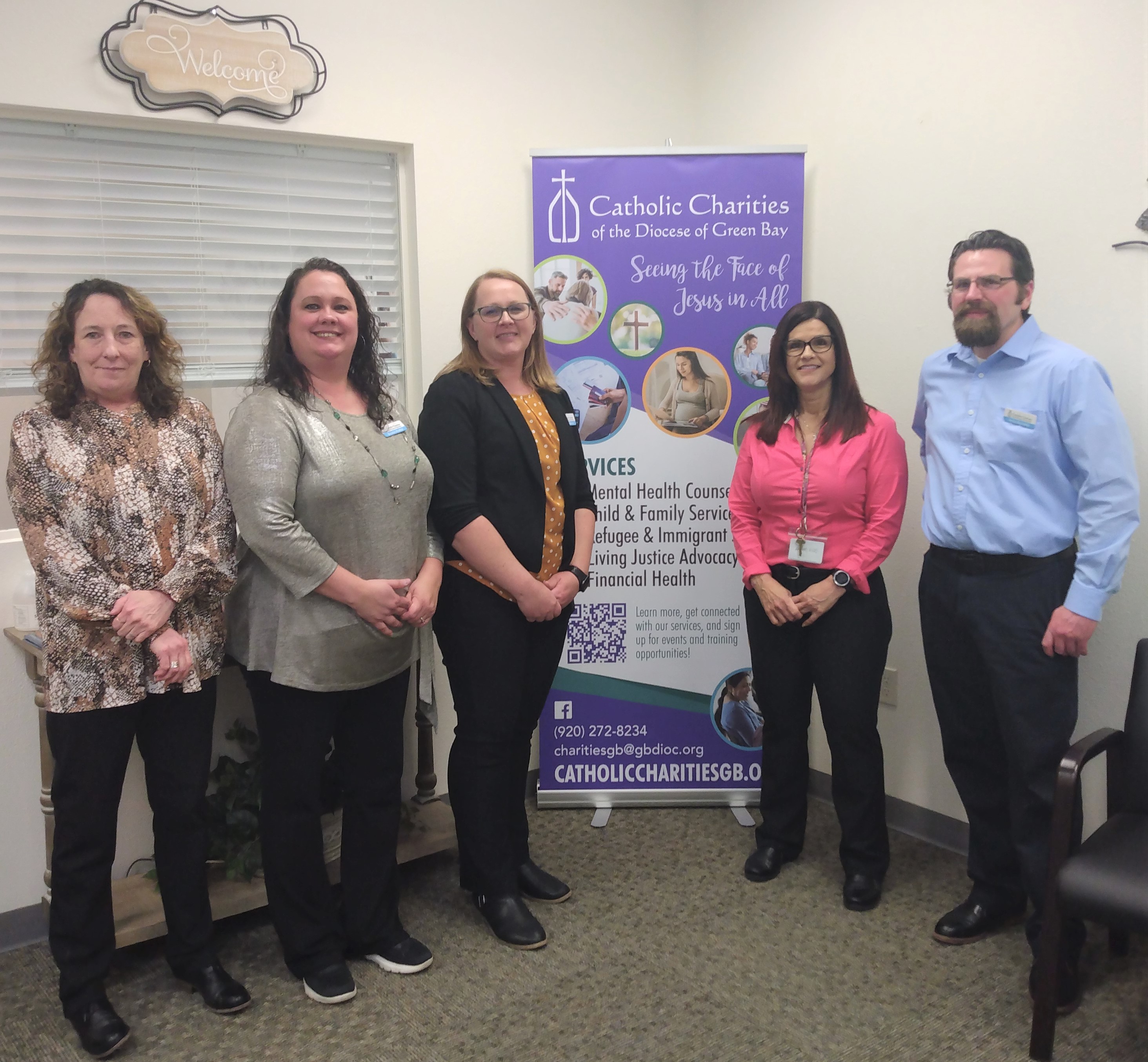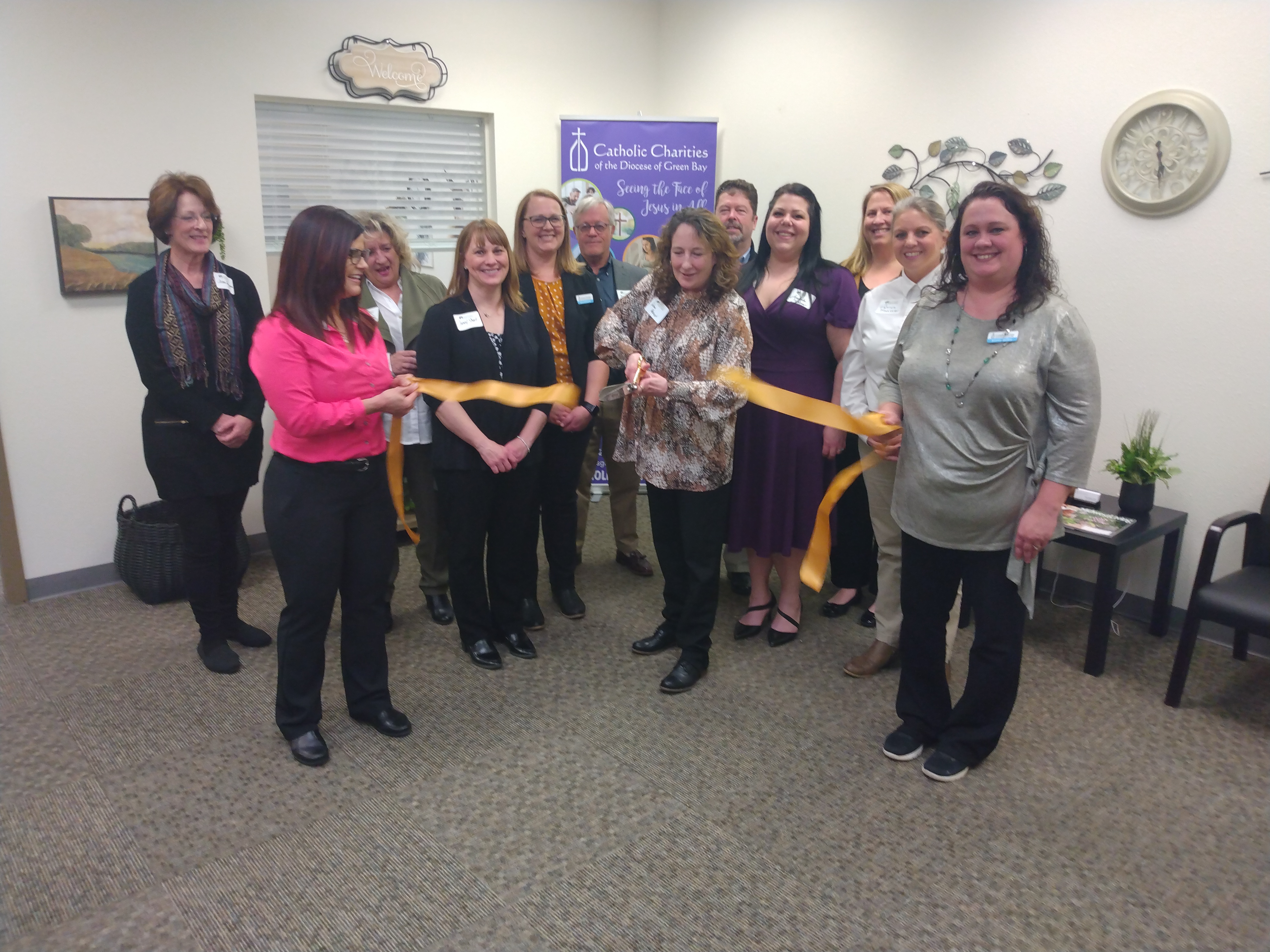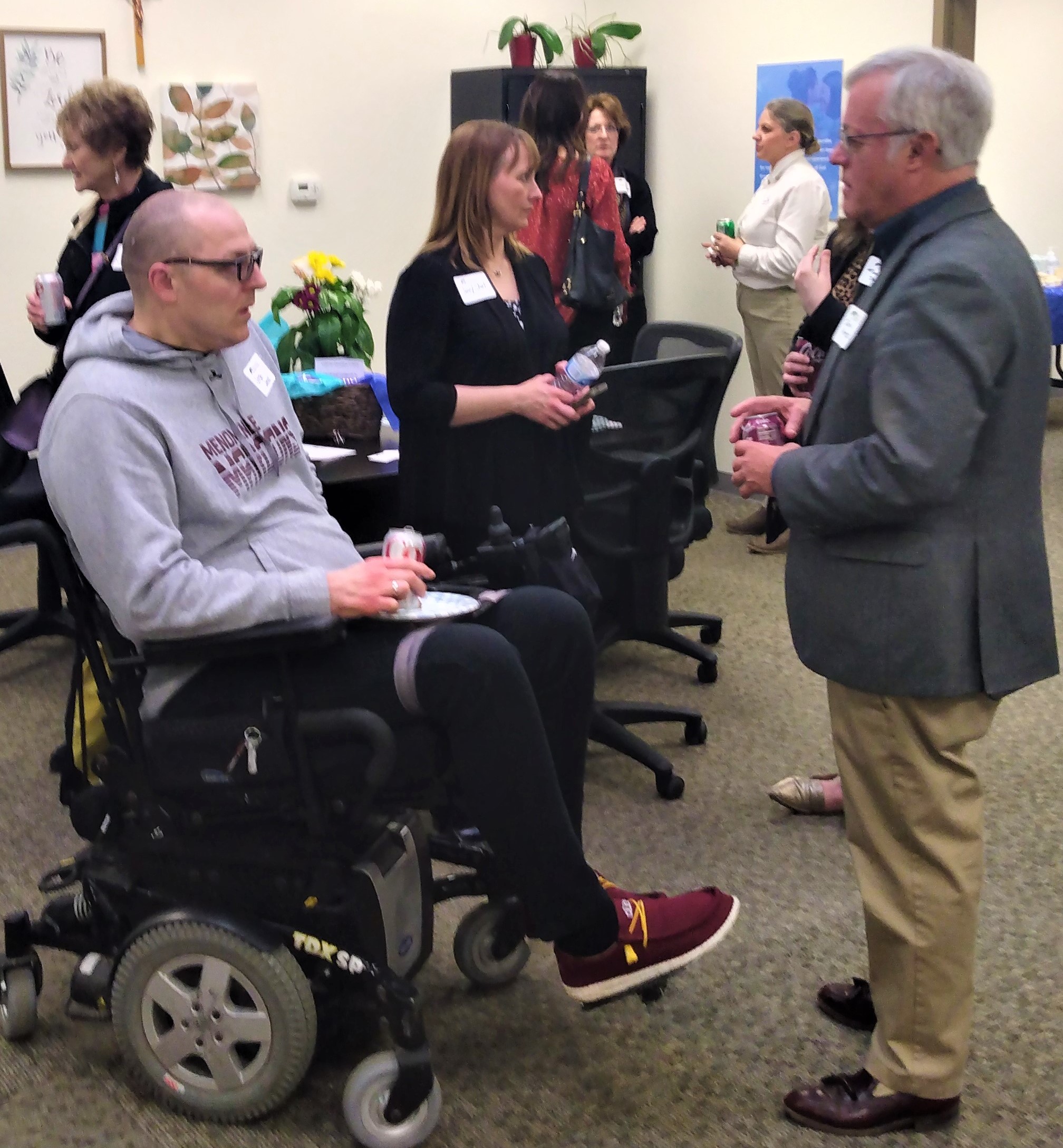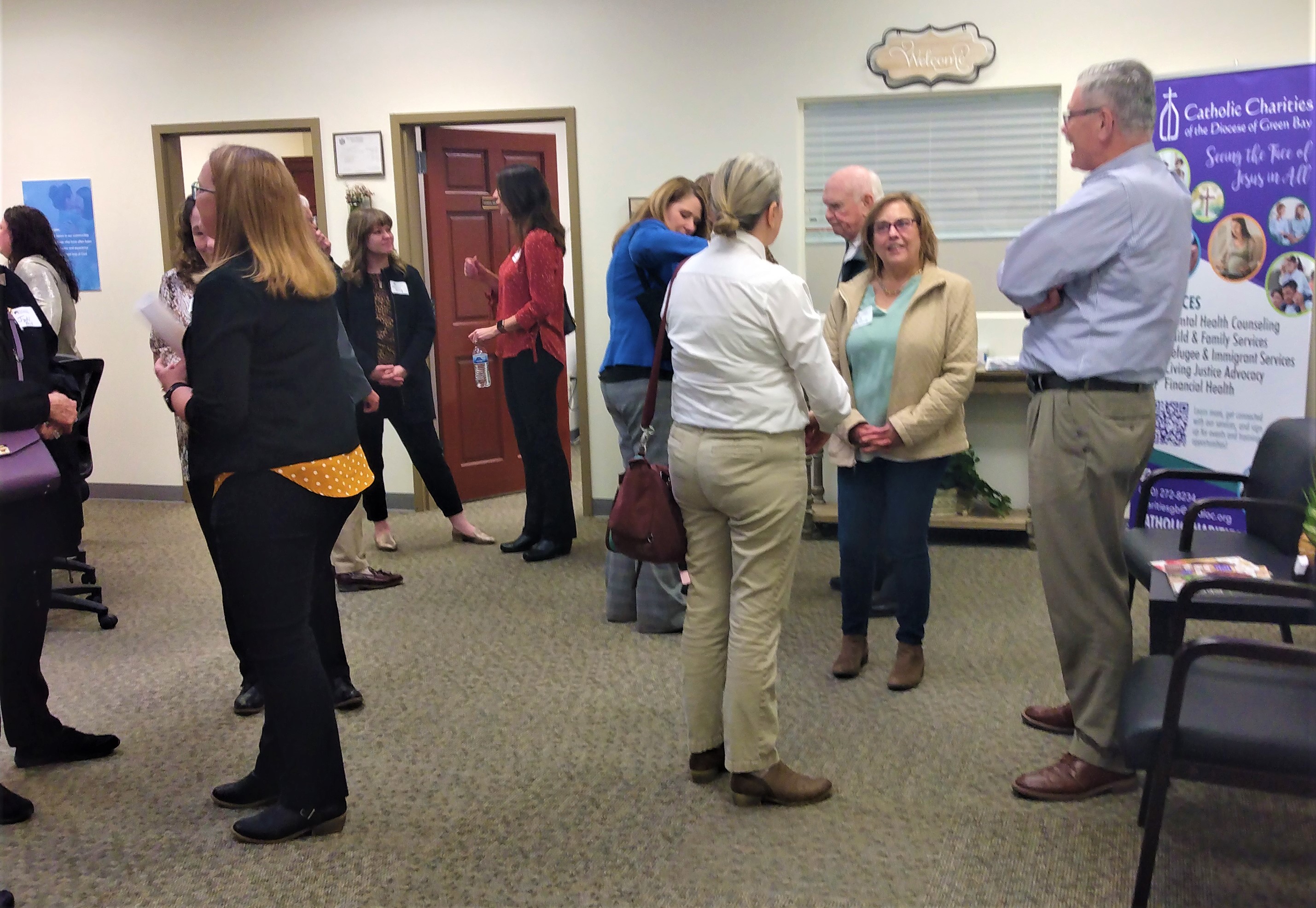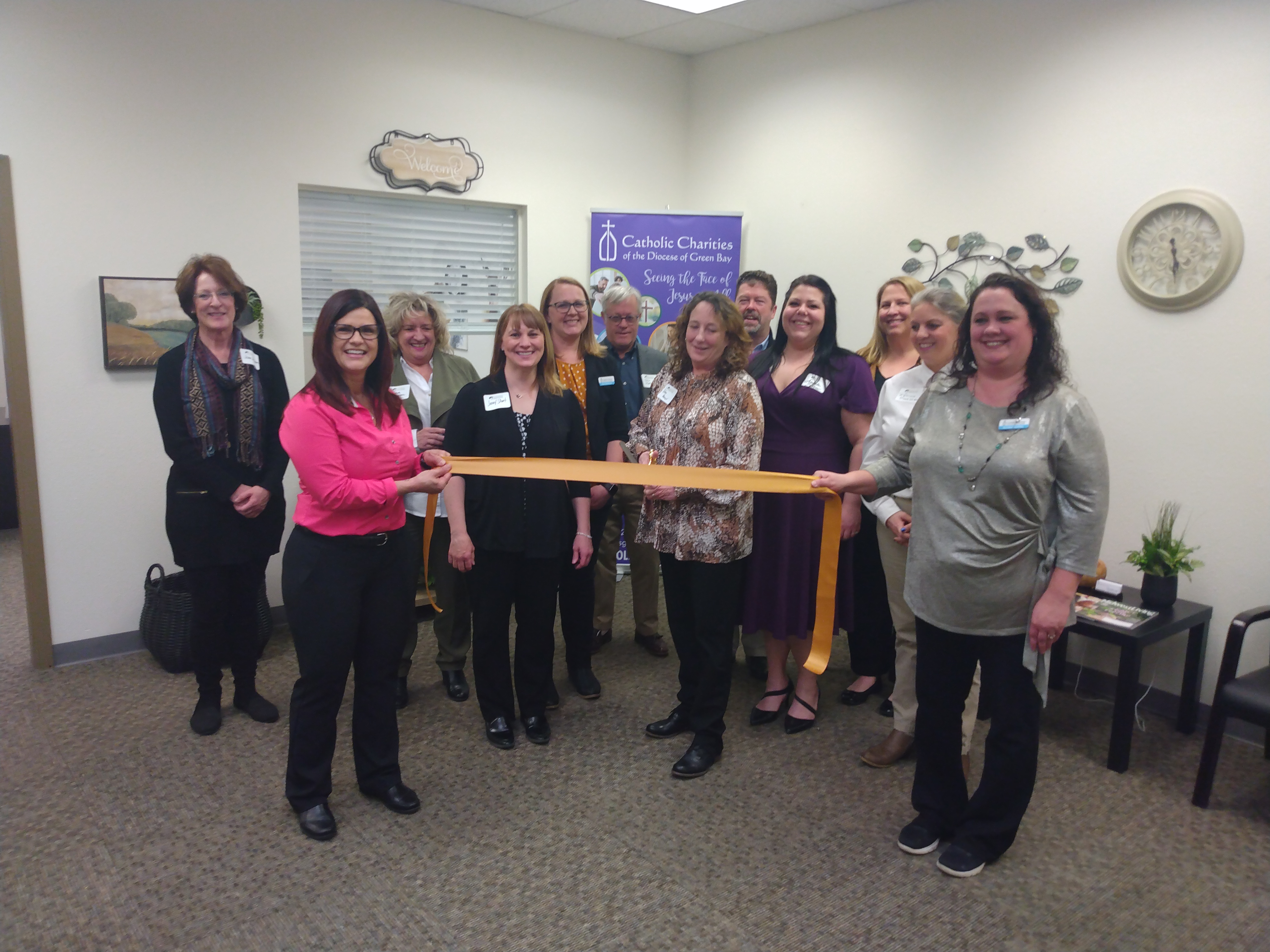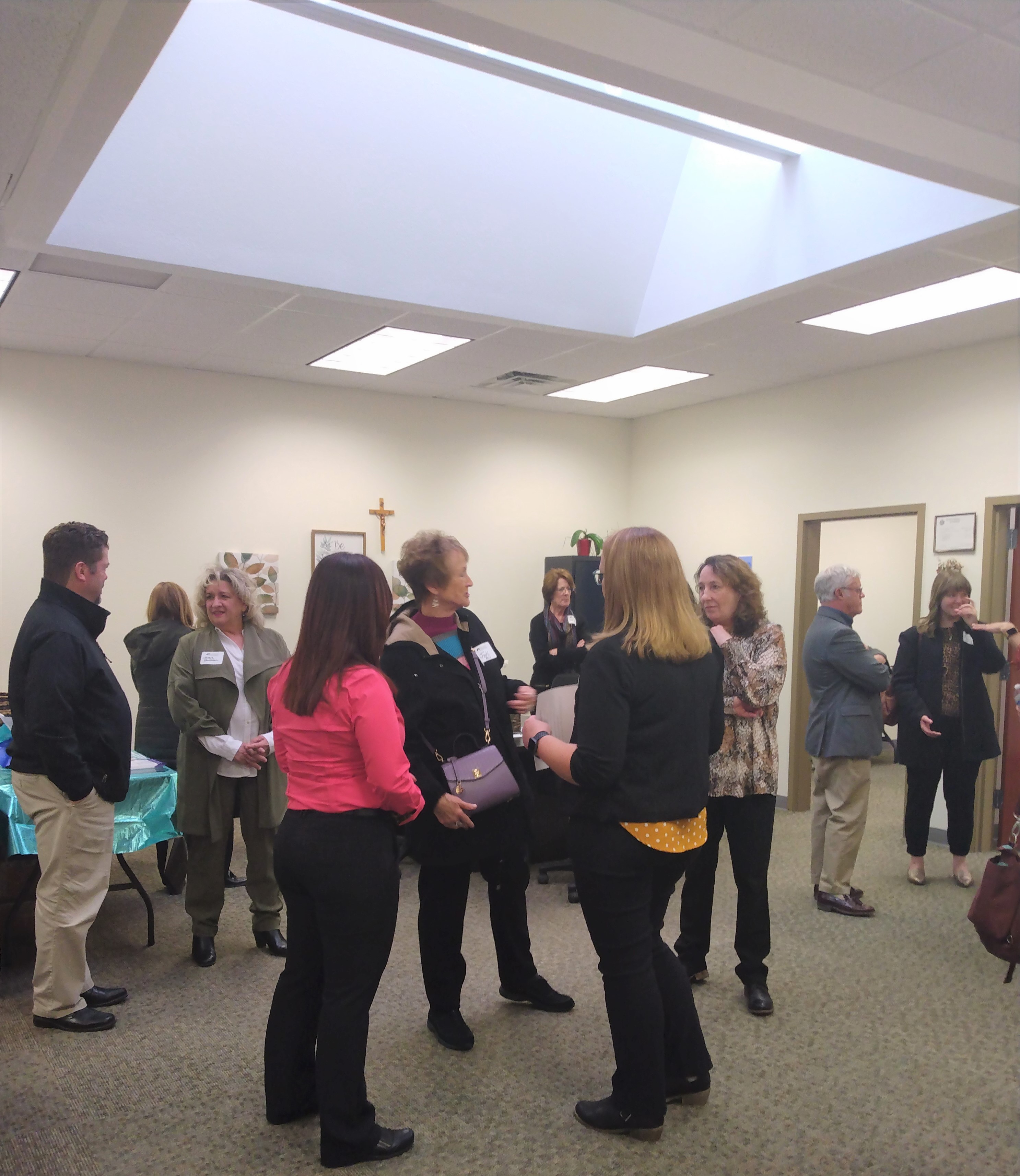 June: Provident Health Foundation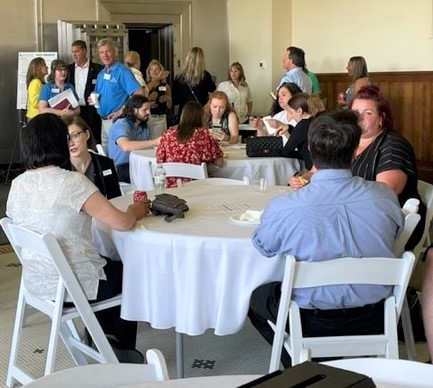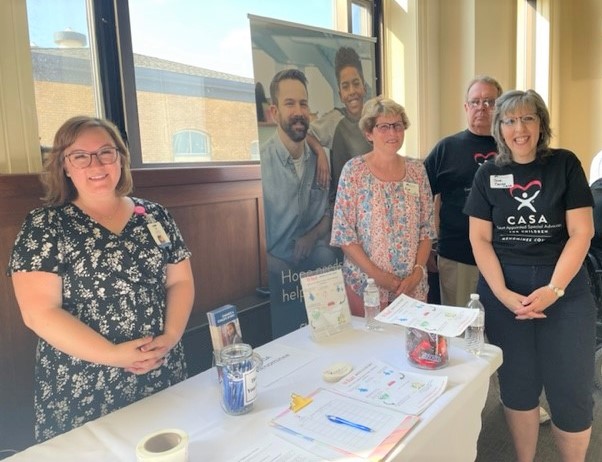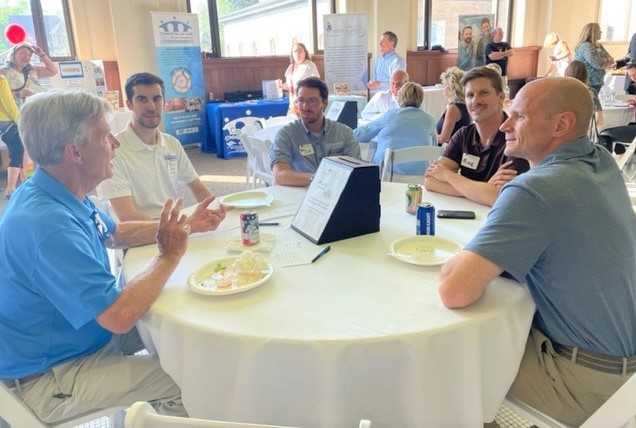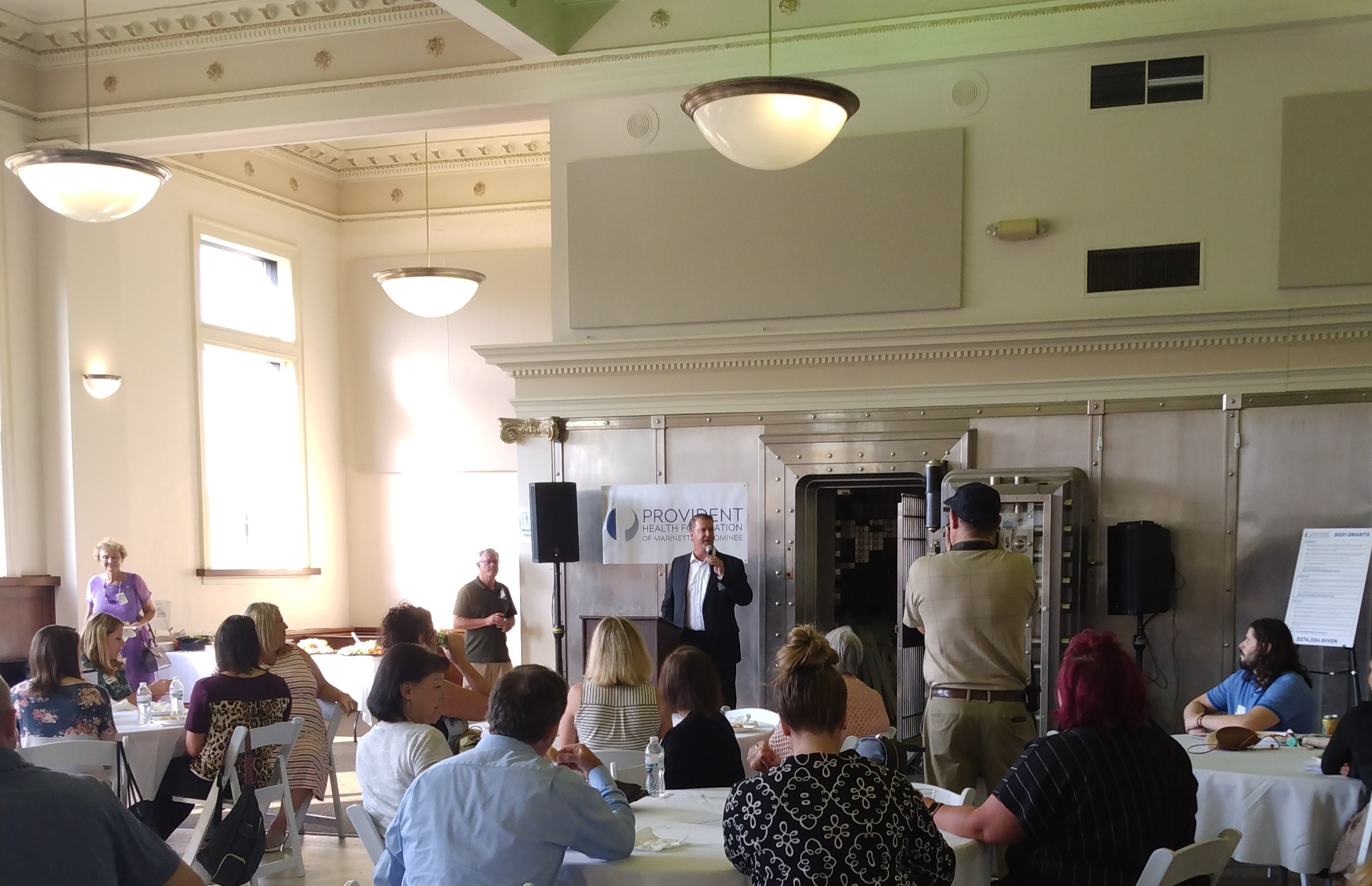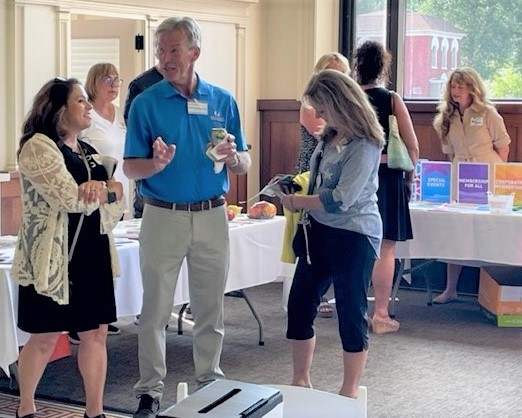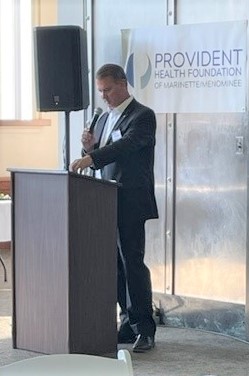 October: LaCanne Family Dental