Life Skills/Game of Life Expo
A one-day game of life for 8th graders, held at the UW-Green Bay, Marinette Campus.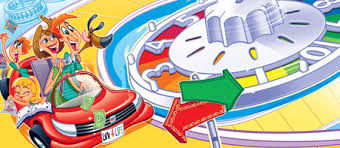 The "game" gives kids a sneak preview of life's financial challenges. After selecting a career and imagining life at the age of 29 (with the assistance of their school counselors) students spend the day at the Expo` making decisions on how to spend their monthly income: they select and make payments on a house (including utilities, taxes and insurance) make car and insurance payments, buy groceries, pay the phone bill, etc. For most participants, it's an eye-opening experience. Area businesses – realtors, insurance agents, grocers, car dealers and others – participate in the effort, helping kids learn.